Dating becomes more and more difficult as you go grow older. It is particularly difficult for men and women who are past their retirement age. Whether they have separated from their long-term partners or just not been able to find the right life partner, whatever may be your reason, it's never fun to be alone.
This is the time when your kids are settled down (If you have any) and are concentrating on bringing up their own kids. You are suddenly alone and craving companionship to steer through the 'lonely' phase of life.  It doesn't;t help that you have retired from work too. But all is not lost, you can still find the man or woman of your dreams, even if naysayers say you are past your prime. Let's run through several points which may help you get back to the dating game!
Introduce Yourself to a New Activity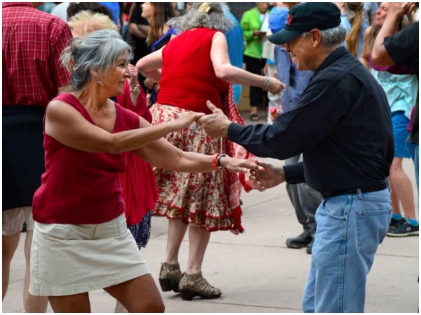 In this case, your friends may come in useful. Ask your friends if there is anyone who may be right for you. Try and expand your social circle as much as possible. Whether it is joining a cooking group, a hiking group, or a gym group. When you have a new set of friends, you will also invariably increase your social circle. This way you will end up meeting people whom you would like to date.
Find An Old Friend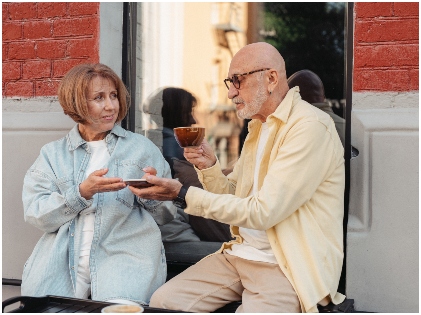 You may always have someone in your past, whom you may have a crush on or were just friends with and suddenly meet up with the very person again online. And as luck would have it, she or he is single too, well then this is the right time to rekindle that old friendship. Look for common friends in your social media accounts and find your 'one.'
Going Online Is The Answer
Swiping right is not the domain of the young adults only, you can join the bandwagon and end up meeting the one true love of your life. There are dating websites that are suitable for the elderly, just find one which is reliable or has been recommended by a friend. Start by posting a flattering photo of yours online. Be true to yourself and don't post pictures that are younger versions of you. After all, you would want to start a new relationship on the basis of truth, right? Also, when you write your bio, keep it fun and interesting. Your honesty and sense of humor will win more swipes than portraying a part of you that you are not.
Keep The Tone Light
Don't let your first date sound like it is a job interview. Don't take yourself too seriously and go out for a date to have fun. Also, lower your expectations so there is less scope for disappointment. If you treat it as a task, you would feel the pressure, instead, if you keep things light and frothy you will enjoy the ride.   Also, don't be too rigid, be open to new possibilities, the person you finally meet may not be exactly as you had envisioned but still may seem a fun person to be with.
Conversation Starters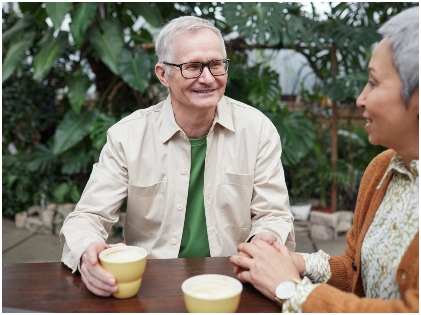 There is no harm in preparing yourself for what lies ahead. Then there are no chances of conversation lulls. You can start on the more assured ground such as favorite movies, books, or shows. These may seem mundane but they are definitely conversation starters. When your conversation gets the jumpstart you need, the rest of it seems easy. You can also mention your kids or if you have any. But don't spend too much time discussing it. Keep it engaging and fun and the conversation will start flowing.
Don't Discuss too Much About Past Relationships
Once you have reached 60, it is clear you have had a fair share of relationships, but don't commit a classic dating harakiri by continuously discussing your past. Trust us nobody wants to know about your glorified or not so-glorified past. A passing reference is okay but that's about it. Looking into the future is what you would want to do and so would your potential love interest.
Dress well, it's not necessary to try too hard to look young, but it always helps when you accentuate your stronger points and play with them. Everyone likes a person who took care to dress up well. Lastly, smile because that is indeed your best accessory!