What would it be like if you lose the job you always wanted to do at the age of 54? Your career comes to a standstill, but then all of a sudden you get rehired to the same job 10 years later? Now imagine you lose it again after five years despite an excellent performance, getting rehired one more time at the age of 76! Crazy, isn't it? If something of this sort happens, a majority of you would lose your patience. You wouldn't have that strength and resilience, right? But Sir Winston Churchill was not like everyone else. In fact, what you read above actually happened in the life of Sir Churchill. He became the Prime Minister of England at 65 and took on Nazi Germany head-on. Anybody else at that age would have hung up their boots.
A Great Statesman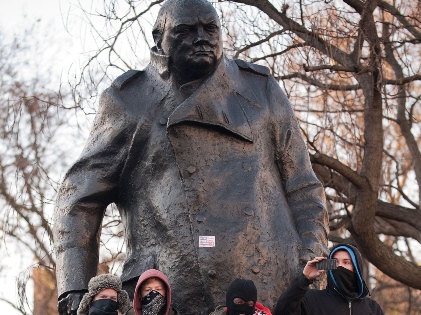 If Churchill would have made up his mind to retire for life by the time he turned 65, he might have been considered as one of the notable leaders Britain had ever seen. He wouldn't have achieved the greatness that had his name etched in the history books.
The world might also have been a different place if Churchill wouldn't have burst into the scene at the start of the 40s decade of the 20th century. Today, he is known all around the world for his statesmanship and contribution to his country's fight against none other than Adolf Hitler and the Axis powers. Winston Churchill is hailed as the greatest political figures among those of the 20th century.
Fight Against Germany
It's a known fact by now that Churchill gave his all to the job at an age when maximum people would enjoy their time in leisurely activities. Leading the entire nation in those times of crisis was a huge responsibility that the then Prime Minister of England took on his shoulders and led by example.
History says that Churchill and the people of his country had to go through tremendous challenges and sacrifice a lot for the sake of Britain. Even today, if you pay a visit to London's Churchill Museum and Cabinet War Rooms, you will definitely come across the wartime bunker which worked as a shelter for Churchill and his men. London and other major cities of England had to cope with incessant attacks from the German war machine for not less than 37 weeks.
An Inspiration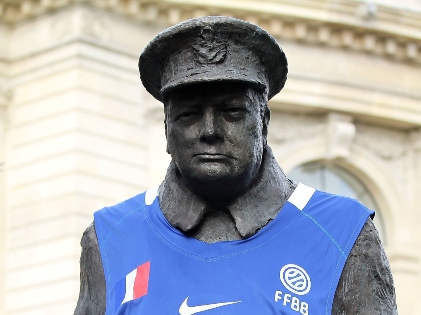 Holding nerves in the face of air bombings from Germany's Luftwaffe for 57 straight nights was an elephantine task, but Churchill was someone who would never give up. Despite all the efforts from the Nazi army, Churchill and his men stood their ground and vowed to take the fight to the end.
All that you worry about for retirement are your savings and health plans, while here a man was trying to take his country and its countrymen to safety. If he can face the mighty Germans at such a critical time, then there is no reason why you should worry about overcoming the hurdles in retired life. All you need to do is get inspired.
Signs of a Great Leader
When World War II started, Churchill chalked out different strategies to implement which he literally worked 24/7 on, that too every day of a week for five years. He was so damn active that both civilians and the military had a tough time keeping up with him, despite being much younger than him in age. Churchill's resilience and ability to bounce back from failures were the qualities he has always been known for.
This man was prevented from holding public office between 1929 and 1939, even though he continued to be a member of the parliament. He returned to the fold as First Lord of the Admiralty, and in 1940, Winston Churchill was elected Prime Minister. He was destined to hold Britain's hands and take it through the dark and gloomy days to victory and triumph in Europe.
Churchill's Fall and Rise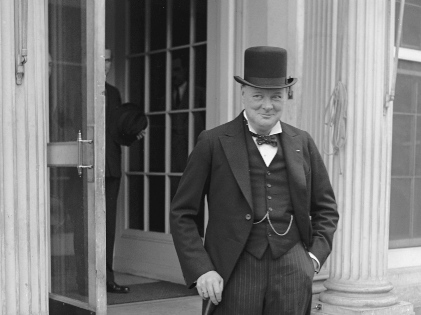 You will be surprised to know that Churchill had to step down as Prime Minister, owing to the defeat his party faced even after Germany was overcome. Despite working so hard for months and years, this happened and needless to say, it was indeed heart-breaking for the man.
But did he fade into oblivion after that? No! He became a painter and penned down quite a few books on history. In 1953, Winston Churchill was awarded the Nobel Prize for Literature. At the age of 77, he again became the Prime Minister and remained so till he was 80 years old.
To wrap up things, retirees can take all the inspiration from Churchill's words – Never, never, and simply never give up.