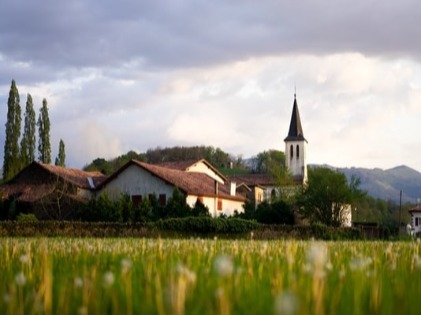 Retirement villages are trending in America today. Yet many people are unsure about giving it a try because they are unaware of their many benefits. As you gradually move towards the fag end of your career, you may try these accommodations.
So what are the various retirement villages and why you must consider them when you retire? These type of houses are communities that can provide several specific services and offers 24-hour services for seniors. They can offer myriad lifestyles and offers features that may cater to your specific needs.
Everybody has varied passions, interests, and want to explore the same after retirement. Therefore, some of these independent living communities can offer amenities to meet your various needs, such as medical, recreational, and other overall requirements.
So, here we are not just speaking about medical care only, but other needs too. A few of the others may need 24*7 support. Either way, you'll get it all here.
What are the amenities that a Retirement Village Can Provide?
Not many Americans are looking for conventional modes of retirement. They won't care, support, companionship at affordable prices. Besides offering amenities, they are also secure. And if you were to do some research, you would find a few retirement communities that provide personalized services.
Where Are the Best Retirement Villages?
While many retirement shores are mushrooming across the country, we handpick a few of them that can cater to your every need, set in scenic locales.
Covenant Shores (Washington State)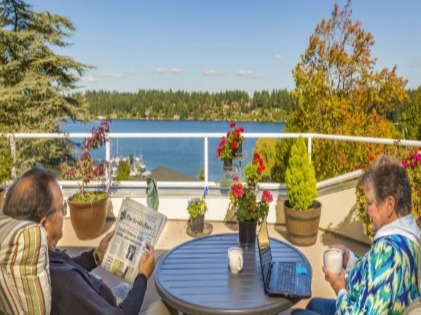 Covenant Shores is a faith-based retirement community. Located on Mercer Island, it's just across the bridge from Seattle. This waterfront community is just a few blocks away from the Space Needle and the famous Pike Place Market.
Covenant Shores is located on Mercer Island and is accessible to downtown Seattle, and you find easy access to sumptuous food, shopping, and entertainment. The community boasts of its marina and can help retirees enjoy water sports and go for a boating ride in Lake Washington. You can choose between one or two-bedroom apartments or a studio. Also, there is an art center and a fitness studio to cater to your needs.
The Clare (Chicago, Illinois)
Love the big-city lifestyle? Then don't worry, because Clare gives you just that, it's the perfect retirement community placed in the heart of Chicago, perfect for urban retirees.
Clare gives you easy access to the beautiful cultural, culinary, and entertainment places. With quality doctors and nurses on board, you will find it easy to live as it offers the best living and rehabilitation services. With the best health and wellness center, group outing opportunities, and musical soirees, you'll never get bored.
NoHo Senior Arts Colony (California)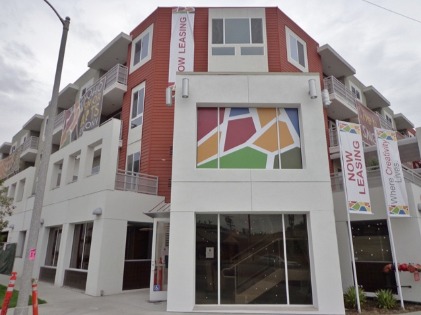 It is a specialty community that offers more than just senior living. The one- and two-bedroom apartments are apt for adults ages 62 and older. The luxury-style apartments provide a wide range of amenities like social activities and facilities to keep it fun and engaging! However, what makes it stand out from the rest is the huge performing arts theatre, a digital arts room, and wellness programs it offers. You can pursue your latent interests and creative passions at NoHo Senior Arts Colony.
Lake Weir Retirement Community (Florida)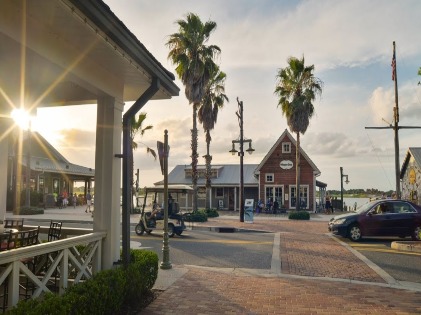 The famed "toy-friendly" community is just right for retirees. The community encourages the residents to explore their bikes, cars, boats, cars, and more vehicles. You can also get a pool to your backyard if you want. Also, you can get the right garage for your specific needs. Whatever you want, whichever toy you need, Lake weir has that for you and more. You can personalize your home to suit your retirement needs.
There are no apparent restrictions levied on residents. You can make the most of the outdoor lifestyle too with parks, recreational areas, roadways, the works. Retired and want to lead an active lifestyle? Well, Lake Weir is just what the doctor ordered.
Retirement villages are the new norm, and you can get all that you ever needed without ever feeling lonely, or unattended or bored. With clubhouses, to entertainment gigs, to expansive areas to indulge in fitness activities, these retirement villages is all you would ever need to retire in luxury and style! However, make sure to research all these places before picking one of them. It would be advisable to start by setting out realistic expectations of the retirement lifestyle you desire, the budget, and the region where you want to spend your retirement.