Retirement means you finally have absolute freedom from your 9 to 5 job, giving you the opportunity to pursue your interests. But there are so many things to do out there — what will you choose? Here's one suggestion: if you are remotely drawn to nature, why not try gardening for starters? It isn't just about making your front yard or backyard look spectacular, it has a lot to do about you, too. How? Well, being surrounded with blooming flowers and fruit-and-vegetable-bearing plants is enough to keep our bodies physically and mentally fit. In addition, seeing your flowers bloom for the first time or harvesting your first tomatoes for a salad recipe can be extremely gratifying experiences. Sounds lovely, doesn't it? Here are some more reasons that will make you love gardening even more:
Gives You More Reasons To Be Outdoors
More time under the sun means more vitamin D for you. Did you know that vitamin D helps in the synthesis of calcium which further helps in boosting our bone health as well as our immunity? When you have passed the age of 60, you would definitely need everything to keep your bones strong. But of course, don't forget your hat, sunglasses, and a generous amount of sunscreen lotion!
Keeps You Active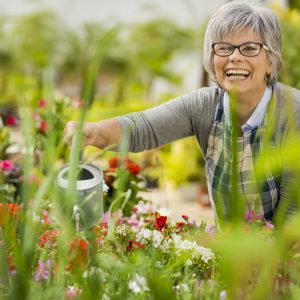 Gardening keeps you active. All the tasks involved — mixing the soil, watering the plants, moving the pots around, filling them up, and repotting — is good exercise for seniors. Research has proven that gardening is a moderately intense exercise for elderly people. However, if you find gardening work too straining, then you should consider doing a few stretching exercises every day to help relax and avoid muscle strain.
Provides You A Bounty of Organic Fruits and Vegetables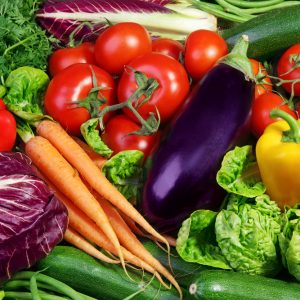 Imagine tossing up a salad with cucumbers, tomatoes, bell peppers, and carrots – all from your very own garden. Absolutely no pesticides or chemicals involved! That would be just amazing. In a survey, it was found out that those who did vegetable gardening are more likely to have 40% more vegetables in their diet. Many gardeners also share around their fresh produce which means more people get to eat homegrown organic veggies which is extremely beneficial for our health!
Improves Your Mood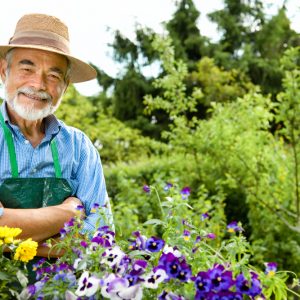 You probably already know that vitamin D can do a world of good to your mood — staying under the sun does make you happier that way. Apart from that, gardening as a hobby has therapeutic benefits, too. Being among nature and spending a considerable amount of time outside reduces stress, anger, and anxiety. In fact, just looking at the lush green for only three to five minutes will have a great effect on you. Did you know that there is a kind of bacteria in the soil that actually boosts serotonin in the brain? Serotonin happens to be a natural antidepressant.
Makes You Feel Less Lonely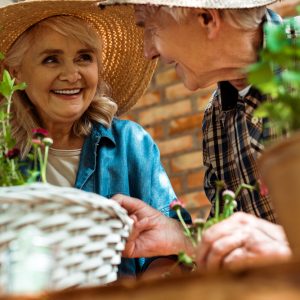 Getting older is not so bad if you think about it. You gain a whole lot of experience that makes you so much better as a person than you were in your 20's. But on the downside, it may make you lonely, too, as your children leave to pursue their careers and your friends from your salad days go about their own lives. Of course, you can make new friends at the community center, or while you go for that morning walk. But there is one other way. Gardening can be a great recreation that provides you with some sort of exercise and keeps you engaged. If you do not have a garden at your own house, you can always find a community garden where you can go and work.
Decreases Chances Of Dementia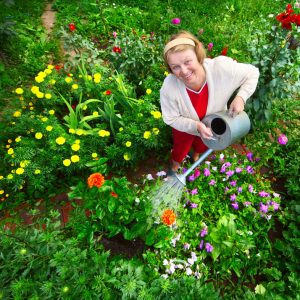 Dementia is increasingly becoming a problem among older people. But everything about gardening —from all the moving around and exercising to enjoying quiet moments in front of trees and plants — actually help reduce chances of this age-related disease. There is no particular way to avoid it, but keeping fit and having a balanced mental health always helps. And gardening is always a good hobby!
Apart from its many other benefits, the joy of creating something with your owns hands and seeing the fruits of your labor quite literally is highly motivating. Also, if you go to a community garden, it promotes a feeling of friendship and keeps everyone involved. Also, you don't need much, just a few pots, seeds, and soil is great for a start. Happy gardening!