Gone are the days when we thought of retirement life as a boring phase in our lives that are full of worries about how to combat all the ailments that might arrive with age. It is all about having more time for leisure and enjoyment, and doing what you like to do that you didn't have time to pursue before. Neither does it mean the end of your work life nor does it mean the end of having fun. Nowadays, life begins at 40, so do not fret for the world has a lot more to offer to you even if you are on the wrong side of 50. However, we can't stop the physical, mental, economic, and social changes that might happen once we retire. Instead of being disappointed or frustrated with them, we need to accept them. Hence, knowing about them way before we call it a day and preparing our mind for the same work the best.
Being Emotional Is Okay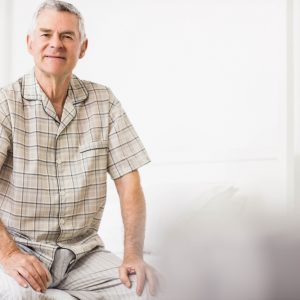 Most people view retirement as the time when they will be set free from their current grind. Though it is always portrayed as a time for enjoyment, once you actually retire, it might be difficult to enjoy it. That is because the novelty wears off too fast, and once it does, many people do not enjoy the life of leisure, especially those who are used to busy days. They feel useless as they are not contributing anything substantial in terms of work anymore. Many people resort to alcohol or overeating to combat those feelings.
How To Combat: Don't try to suppress your feelings and let those emotions flow. Don't feel afraid to talk about your emotions to someone you trust. Keeping yourself busy will help you get rid of them. Writing them down in a journal, going for walks, or practicing yoga helps, too.
Plan Ahead For Your Day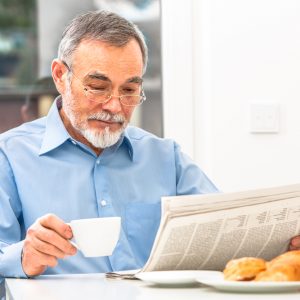 Since you don't have to go to work, spending each day fruitfully often becomes a challenge for retired people. Having a schedule works for most people, and it helps us to plan our days accordingly. But without work, your life might seem aimless and the level of your productivity every day might further decline. If this keeps on happening, it will affect your mental health, too.
How To Combat: Make a schedule of daily or weekly activities. Plan for meals, work-out session, meeting friends, volunteer work, or even household chores around the house. When you have a structure on how to spend your days, you will feel less anxious. Also, having a fixed wake-up, sleep-off time will help you avoid insomnia or sleep-related issues that are common during old age.
Grow Your Social Circle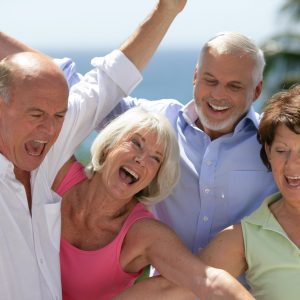 Loneliness can be devastating for your health, both physically and mentally. A majority of retired people suffer from loneliness. When working, we hardly have time for cultivating our friendships or making new friends. But now that you are retired, you do have enough time. Unfortunately, your old friends might have drifted away, each busy with their own lives.
How To Combat: Growing your social circle, making friends wherever you go, and getting in touch with old friends again will definitely help. If you have a few retired friends, everyone might be eager to keep themselves busy. Why not organize fun activities with them? For example, Monday mornings for walks, Tuesday evenings for coffee meet-ups, Wednesday afternoons for card games, Thursday afternoons for lunch, and so on.
Volunteer Or Find A Job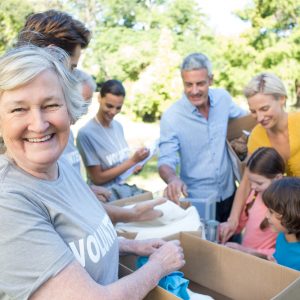 If you really want to get back to the work scenario, consider applying for jobs that require your experience and expertise. For those who are looking for simple engagement, consider volunteer work. It will be more flexible as well as less stressful.
How To Combat: Find companies looking for retired professionals and apply. Make sure they are flexible with your work schedule. As for volunteering, drop by at your community center and find out if you can be of any help!
Get A New Budget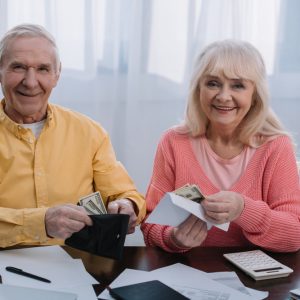 Post-retirement, your finances might need a new plan or structure. Expenses might be the same and yet your earnings might have become less. Also, you might have plans to travel to new places, buy a new retirement house, or even move to a new place.
How To Combat: Make a new budget that suits your new lifestyle. Find out things from the house that you might not need anymore and sell them off. Also, make a new budget plan for the house and see how much you are saving. Having an idea will help you plan your life in accordance.
Most importantly, be flexible with all your plans including the above tips. Adjusting with the situation and doing what seems to be best for the moment is always the right thing to do.