Consider retirement as an opportunity to rebuild a life. Think of it as a time when you can explore the world around in a novel way, spend quality time with family members and friends, discover new avenues of keeping yourself engaged, pursue your passions, and more. You never know, you might move to another city or a new country! There are wide-ranging options in the US, and retirees are quite progressive by nature now. So seniors who consider themselves a part of the LGBTQ community need to discerning these options for a new location. And a little research never harms anyone! Here are a few places that LGBTQs can think of retiring.
Toledo, Ohio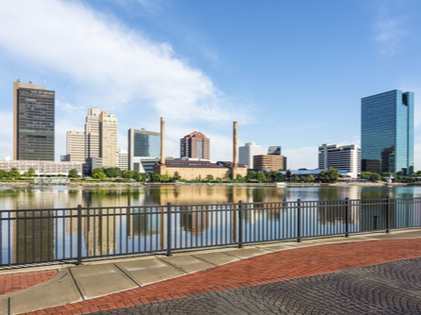 Home prices are far below the national average at Toledo. You have plenty of acres where metro parks lie scattered, then there's a great score on the HRCME index- and all these should be potent reasons to choose the sprawling city of Ohio for LGBTQ travelers.
Travel around the place set on Maumee River's mouths, and you'll get all that your heart desires. From sports activities to theaters, musical events, and great dining experiences, the city will mesmerize you with time. Don't forget to pay a visit to the much recognized Toledo Museum of Art. And if you're still skeptical thinking it's the US, Ohio would help you change your notion.
New Orleans, Louisiana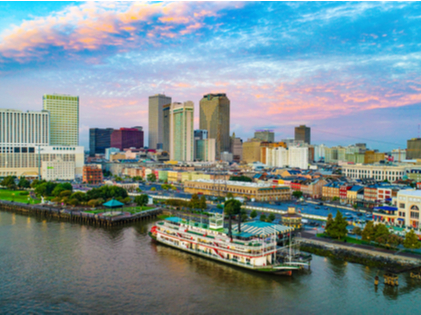 Long before the great Civil War, this has been one favorite stop for the LGBTQ community. Yearlong, some events celebrate the power of these individuals and their beliefs. In fact, on both sides of the Mississippi river, some neighborhoods patronize and support the communities, which is another reason why you can afford to stay relaxed, and at peace.
Compared to most other cities, seniors' living costs and facilities are far more feasible. Since 5% of the city's entire population belongs to this community, the overall costs are lesser than the national averages. With dignity, good health, and positive people around, do you need anything else?
Alexandria, Virginia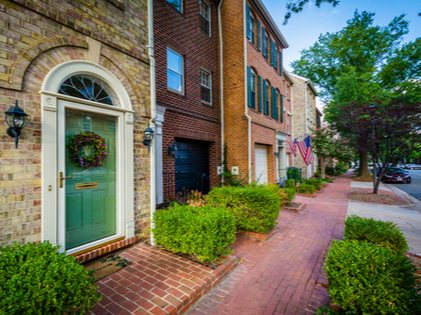 Just a few miles south of Washington DC, Alexandria is located along the famous Potomac River. US citizens know it for the fact that it's the cultural hub. The city is highly supportive of the community. You can enjoy a host of activities, including shopping, dining, and participating in sports, cultural and historical events, and other recreational avenues.
Alexandria ensures that no one's left unattended to, and health benefits apply for employees and retirees alike. So LGBTQ inclusive services are popularized.
Austin, Texas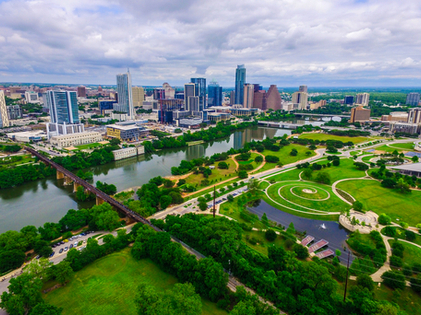 How often do you find cities exuding a liberal outlook in an "otherwise politically conservative state"? Rare, right? But when a city prides in the motto of keeping "Austin weird," it's obvious that the city will provide you all the warmth and welcoming that you need. Famous for music and food scenes, the city has more reasons to allure you.
Think of good weather, happy-go-lucky residents, multiple options in recreational activities, and a low crime rate, and you'll tick all the boxes right! This is undoubtedly one of the fastest-growing cities in the US, but the small-town appeal is what you'll get.
Tampa, Florida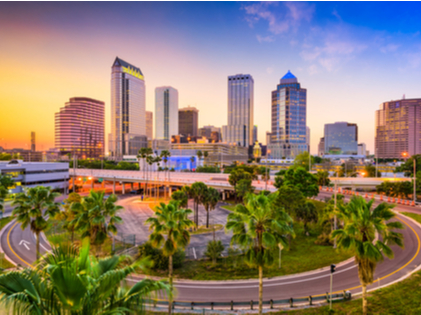 The Metro Tampa Bay includes Tampa, Clearwater, and St. Petersburg in a very dense-region, which has a diverse landscape. Some of the best beaches are present here, and you'll cherish the fact you chose this as your retirement option. Enjoy shopping, arts and culture, dining, and other amenities that normally characterize big cities.
Being a member of the LGBTQ community means you'll have many venues, events, and businesses. Some of the largest festivals occur here. Much like a few of its counterparts, Tampa also has a great score in the HRCME index. The LGBTQ population is roughly around 6%, which is the highest in the country, and the senior population is a little more than 12%. With the overall cost of living being nominal, you can secure for yourself senior living communities and care facilities for LGBTQ.
US cities are notable for being inclusive and supportive of LGBTQ couple communities, and these are some common options. You can find more if you choose to expand your research interests!