So, you are planning to call it a day? Well, if you are a retiree or on the verge of a retirement, you can opt for any country to live in for the rest of your life. Relocating to a new place or a new country brings with it the excitement of a better survival, and that includes changing your lifestyle and going through an awe-inspiring adventure. If you're feeling a bit adventurous, here are five destinations around the globe that you can choose for retirement.
Algarve, Portugal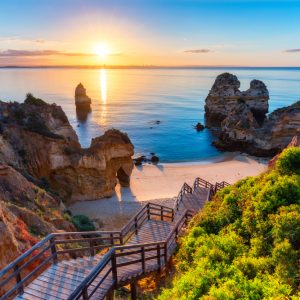 Whitewashed houses encircled by almond, olive, fig and carob trees, and cobbled streets will welcome you once you set foot in Algarve, Europe's westernmost town. The town stands proudly with an Atlantic coastline that runs a hundred miles, beautiful beaches, sunny weather, golf courses, friendly people, and most essentially, a comparatively lower living cost. In a nutshell, everything is old-world here, and the cost is pretty affordable. Lagoa and Silves are the two historical towns that exude charm and have magnificent beaches. Cost of living stands at an estimated $1835 a month.
Medellin, Colombia
Medellin is a pretty city of flowers and parks, and it's clean and pleasant. The buildings are made up of red bricks, and roof tiles are of red clay. The complete effect is absolutely charming and quaint. The setting is mountainous, and that makes Medellin one of those few cities across the globe that is eligible to be a land of everlasting springtime. As you won't need an air-conditioning or a heating system here, the utility costs automatically lower down. For Americans, Medellin is all the more affordable, owing to a lower value of the Colombian peso in comparison to the US dollar. Cost of living is estimated to be around $1900 each month.
Abruzzo, Italy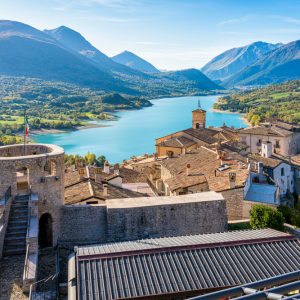 The region of Abruzzo, which lies in central Italy, is one of the most underrated places in the world. The cost of property here is much less than those in Umbria or Tuscany. With spectacular sea coasts and mountains, Abruzzo is no less appealing than other famous areas of Italy. There are definite phases in a year when you can decide to ski in the forenoon or go for a swim in the afternoon. Added to that, flights are available at a low cost that can provide you with access to other parts of the European continent. The medieval lifestyle is rather charming, and it has been so for ages. Cost of living is estimated at $1500 every month.
Las Terrenas, Dominican Republic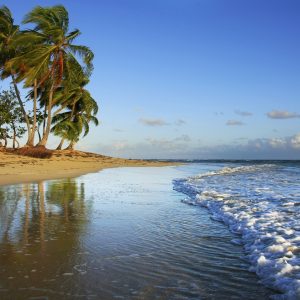 The Dominican Republic is more than what you call a resort destination. While millions of tourists throng to this Caribbean nation, it also remains as the top choice for retirees and expats as well. The magnificent sandy beaches are an added draw, and Dominicans are congenial and warm; the country welcomes its guests with open arms. Las Terrenas is on the northeastern coast of the country, and it's not your regular beach town. The region is more suave and urbane than you can think of. And that implies several niceties like alert wait staffs, kisses on your cheeks as a sign of greeting, elegant menus on board, fresh baguettes, and many more. Cost of living is at an estimated $1500 a month.
Cuenca, Ecuador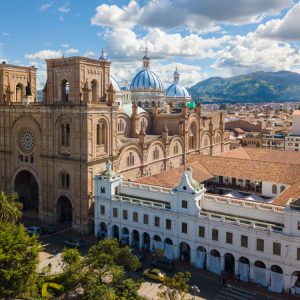 You will fall in love with this city as soon as you notice it descending from an airplane. As you make your way through the Andes, you can catch sight of church steeples sticking up from an ocean of tile roofs made of red clay. It's a beautiful city and historic, too, which is a testimony of the Incas' arrival. The setting is all majestic, and the city center is dotted with colonial homes. Travelers and tourists from every nook and corner of the world visit Cuenca to relish and lap up the historical charm that this Andean city exudes. Cost of living can be estimated to be $1135 each month.
There are several other places apart from these spread across the globe where you can sit back, relax, and savor the ultimate joys of life after you decide to quit your job. Relocating to a new territory or a new country brings along with a lot of fun, frolic, and adventure. After all, these are the small joys of life, isn't it?