Gone are the days when we used to think that old age is a curse or a tremendously lackluster chapter in our lives. Truth is, there is no right age for retirement now. You can get retired at 40, roam the whole world, come back home, and get another job. Or even if you retire at 60, you can continue working for the rest of your life if you choose to do so. There are various kinds of jobs that might suit different ages. In fact, retirement is not boring at all these days.
There are so many things to do to keep yourself active, and we are not just talking about travel. The plain old retirement lifestyle has gotten a huge makeover. Now, you can choose your own preferred way of living — from being glamorous to exotic. Want to know about them? Read on!
For The Adventure Lover
If you are still young at heart and can't let go of any opportunity to have an adventure, you would know this one is for you. All you need for your retirement life is an RV. Ever thought of staying in an RV while you move from one place to another? Well, we can't deny how much freedom it gives, and to top it all off, you can visit a new place all the time and stay amidst nature. It is possible to even get a job to keep you engaged, or at other times, you can obviously do things you love like a hike up a trail and find some stunning birds to take pictures of. If you are in perfect physical condition, we say throw caution to the wind and do things you always wanted to do — maybe deep sea diving or even skydiving? Did you know George H. Bush went for skydiving when he was 90?
For The One Who Is Close To Family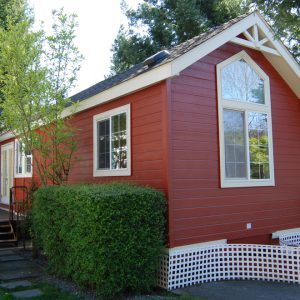 Many seniors do love to stay close to their families, and it is something their children want from them, too. But living in the same house might have its own share of problems. Seniors often feel less independent when they do that, so here's a solution. Many families are open to building a mini house in their backyard where the seniors can stay. It will be small though and pretty functional, depending on the amount of space you have. It can be a studio apartment or a two-story house with a small living room and kitchen on the ground floor. Downsizing will also help in keeping your finances great. So what do you think?
For Those Who Love The Sea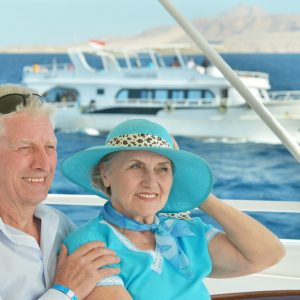 If you have that kind of money, you can even stay on a cruise ship after your retirement. Sounds like a dream come true? Well, you need to have a quite a fat pocket for that because the entry price to buy a condo on a ship is $1 million. However, there are other cheaper ways to be on a cruise ship without actually buying an apartment in it. Want to go on a world tour? There are ships that have world tours for 100 or more days. This way, you can see some of the most stunning places on earth while you stay in a luxurious cruise ship. Sounds like a plan, right?
Move To A Resort Destination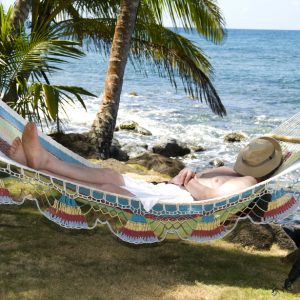 If you do not have any reason to stay at the place where you are residing now, you can definitely move to a nicer place post-retirement. Belize has lots of potential as a destination for being a retiree's haven. And the best news is that your living costs might go down if you stay there. Aside from its lost cost for living expenses, people staying here speaks English. in fact, English is one of the national languages. It is the perfect spot for seafood lovers, beach lovers, divers, or even those who love jungles. Sounds like a place you might fall in love with? Do more research and see if the place floats your boat!
These are numerous exciting options; even those who are not on the verge of retiring might get excited and even start planning. Whatever you do, have a solid financial plan with some backups, too. It would be wrong to take a risk when you are without a job and not in great health, so think of all possible issues before jumping the bandwagon.