If you've been living under a rock these past few days, let us fill you in on a piece of juicy news that has caught everyone's attention online. Ever heard of Jordyn Woods? Well, she has been a hot topic lately for being allegedly involved in a scandal — apparently, she was having an affair with her bestie's sister's partner Tristan Thompson. Labeled a homewrecker, Jordyn has been trolled badly on social media. Let's take a look at the incident and know more about Jordyn Woods:
Who Is Jordyn Woods?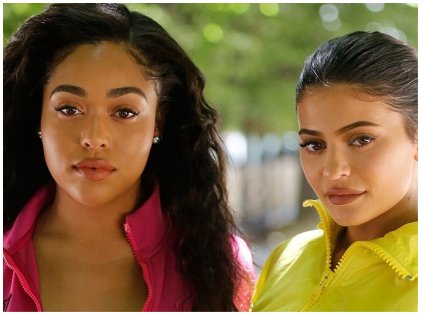 Jordyn's father was good friends with Will Smith and the two know each other since Will Smith's The Fresh Prince Of Bel-Air days. Aside from that, she used to have playdates with Jaden Smith when they were younger. In fact, she calls Will Smith "uncle" and shares a special relationship with Jada Pinkett Smith. After the scandal surfaced, it was with Jada with whom she opened up to for the first time. Apparently, it was Jaden who introduced Jordyn to the Kardashian-Jenner sisters. And since then she became Kylie Jenner's best friend and, to many, almost a sidekick. She was apparently dating basketball player Devin Books, but they had broken it off recently!
What Does She Do?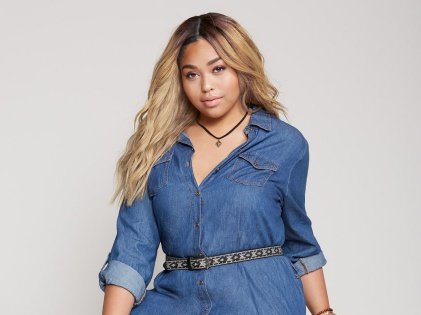 Apart from hanging out with the hotshot Jenners and Kardashians, Jordyn Woods does have a great career. She is one of the most sought after plus-size models in the industry right now. She also has a huge fan following on social media and is considered to be a fashion trendsetter. With such a demanding job, she keeps a commendable level of maturity as she talks a lot about having a positive body image, making her a role model to her younger sister Jodie and to many other young women. She has been quite supportive of her friend Kylie as she helped her keep her pregnancy secret and also arranged her modeling outfits for her. She had also launched her activewear clothes line recently called SECNDNTURE. So, it is safe to say she is an accomplished woman.
What Is The Scandal?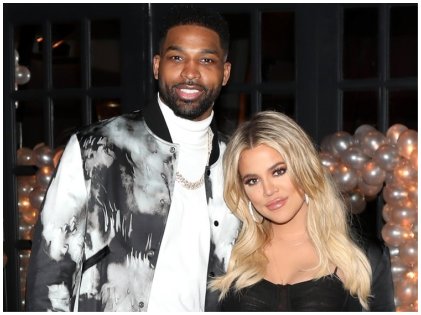 The scandal that has surfaced recently is that of Jordyn's alleged affair with Tristan Thompson who happens to be Khloe Kardashian's partner and the father of her one-year-old daughter, True. Rumor has it that Jordyn was hooking up with him for over a month but the two were only recently caught. As the news spread, Kylie stood by her step-sister and showed solidarity by breaking it off with Woods. Jordyn had been living at a guest house in Kylie Jenner's house, but because of the chaos, she had to pack her bags. Meanwhile, Khloe broke up with Tristan as well. We hear it has not been an easy decision for Kylie who has been friends with Jordyn since 13, but she had to support her family first.
Jordyn Woods Has Finally Broken Her Silence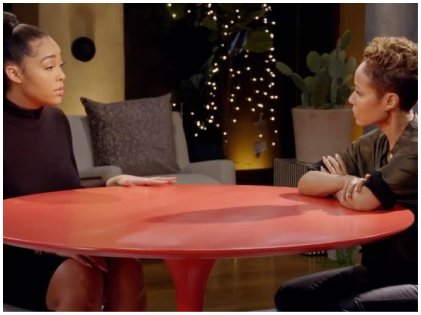 After all kinds of news that made the rounds, Woods has finally spoken up and given her version of the whole scandal. She appeared on the Red Table Talk recently and denied that she had a thing going on with Tristan for some time. She did take responsibility for certain incidents that have shown her in a bad light. But she denies being in an intimate physical relationship with Tristan. She has the support of the Smith family; in fact, Will Smith had called her up to extend his support. She admitted that she was hanging out with Tristan and regrets her poor decision. Apparently, Khloe was not happy with her story and sent out a tweet, saying Woods is lying. But later, she blamed Tristan for her breakup.
She did mention though that Tristan was Khloe's ex-partner, and that has apparently created quite a stir on social media. Tristan, on his part, has kept mum as the chaos ensued. Last year, just before he became a father, he was seen going around with another woman and rumors of his infidelity had made the internet dizzy. Looks like the situation is getting more complex with every passing minute! While we still don't know about the relationship status between Kylie and Jordyn, we hope they will patch things up soon. However, this time, Woods might want to have her apartment to live. Surely she can afford one, considering her net worth of $100k?