The 2019 Academy Awards Ceremony just ended a couple of days back. It has been a refreshing one for many reasons and the memories of a few moments have particularly stolen our hearts this year. For years to come, this one Oscar will be etched in our memories for the few people who made it memorable. Here we share the best moments from the Oscars this year.
Olivia Colman's Winning Moment And Acceptance Speech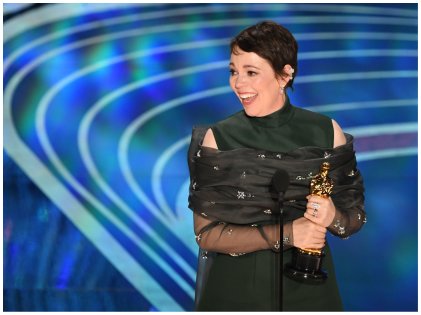 British actress Olivia Colman's stupendous performance as Queen Anne in the movie The Favourite won her the Oscar for Best Supporting Actress. Her acceptance speech was anything but a run of the mill! She was definitely shocked to have won and said, "Any little girl who is practicing their speech on the telly, you never know. I used to work as a cleaner and I loved that job. I did spend quite a lot of my time imagining this." She did mention her husband of 25 years and said how his love and support were always with her. In a hilarious way, she mentioned that if she forgot to mention anyone in her list, she will give them a "massive snog" later to compensate. Her humor took to another level when she said that she was hoping her children were watching her from home since that moment would not be happening again.
The Best Picture Award Goes To. . .
This was another surprise of the night! Though many people thought that the best picture award would go to Alfonso Cuarón's Roma, it was awarded to Peter Farrelly's The Green Book instead. It is a fascinating story of a black Jazz musician and his white driver driving through the southern states of the USA. Mahershala Ali also won the Best Supporting Actor award for this film. Though critics didn't like it's typical "white savior" storyline, finally, the winner takes it all!
A Star Is Born Moment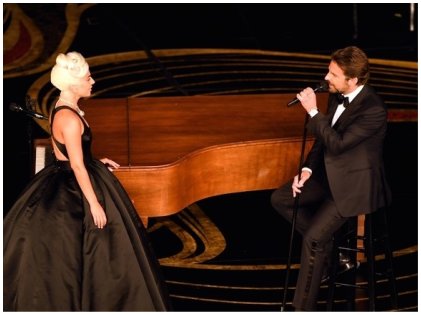 Though the fans of the movie wished with all their heart for a big win, Lady Gaga still won an Oscar for her song "Shallow". The song has been winning hearts and awards at the same rate in other major award ceremonies which just goes to show how talented this woman is! Lady Gaga also went on to perform the soulful number along with her co-star from the movie and director Bradley Cooper. The chemistry between the two was palpable which showed how good they looked together on screen. Lady Gaga didn't forget to thank her director whole-heartedly in her acceptance speech and our eyes teared up momentarily!
Rami Malek Makes History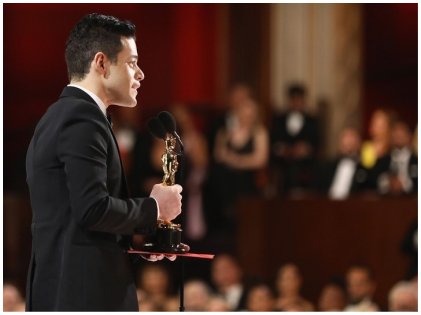 Bohemian Rhapsody was definitely one of the biggest films of the year. Hence, when Rami Malek won the Oscar for the Best Actor, it came as no surprise. Of course, for Malek, it was a big moment as he was the first person of Egyptian origin to win the award. He did a la Jennifer Lawrence and fell from the stage after. Thankfully, there were no injuries. He said, "It's been a tough battle. The fact I am here celebrating with you is proof a lot of things can be overcome and that anything is possible." And we totally believe him.
Three Wins For Black Panther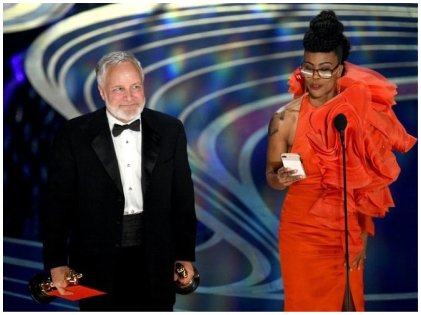 Marvel comics came up with their first black superhero, and Black Panther won three Oscars! Best Costume Design, Best Production Design, and Best Supporting Actress — Ruth Carter, Hannah Beachler, and Regina King, each took home an Oscar. The Best Costume Design Award needs special mention here. This year, the Oscars didn't have any host, and each award category was presented by a designated anchor; the costume design award was done by Melissa McCarthy and Brian Tyree Henry. However, it was the way they were dressed that sent the viewers into splits. Both of them were dressed in a way that showed they favored The Favourite. But the award eventually went to Black Panther, and it was definitely well-deserved!
Apart from these moments, the red carpet was abuzz with the appearance of Selma Blair after she was diagnosed with MS (Multiple Sclerosis). She was wearing a lovely Ralph and Russo dress and was seen with a walking stick in hand. But the fact that she made it there was commendable. Also, it was the year when diversity won as the winners all came from different background, race, and religion. We can't wait for next year's Oscars!