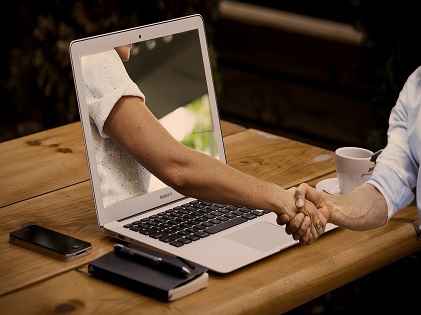 Dating has evolved over the centuries. We have come a long way since the old school love letters and phone pals. For years now, online dating has been the trend for those that are single and very much ready to mingle. Although there is still a percentage of people who think negatively about it, we can't deny that it has resulted in a great number of successful relationships — even those that have lasted more than anyone had initially expected.
Going online is a good move even for a woman. The times have changed. Everyone should have an open mind about courtship today. Online dating is simply just a proactive approach to meeting new people. Before you go ecstatic on skimming through the endless profiles of your prospects, you should brush on some important online dating etiquette first. Technically being a stranger doesn't give you an excuse to be unruly and disrespectful in the cyber world, so better pay attention before you swipe left or right.
Don't judge people based on default profile pictures.
We all have our own personal preferences. Tall, dark, fair, thin, chubby, etc. But in online dating, you have to learn to only give little importance on the pictures in the profile. Not all people post their real pictures, anyway (ever heard of cat-fishing, anyone?!). Of course, personal appearance may catch your attention, but you have to go beyond that if your goal is to find someone to have a serious relationship out of online dating.
Avoid being too obsessed with minute details.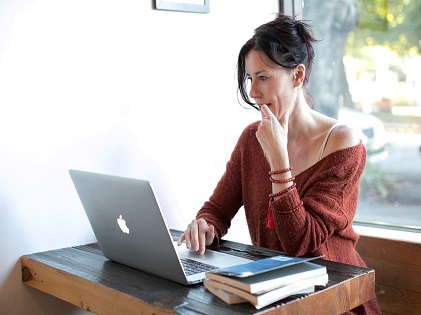 After two hours of talking to each other, don't be too anxious if the other person has the same interests as you. An obsession to look for a person that exactly matches your taste is pointless. As chances are, you'll end up blowing up a chance with someone who truly complements you. Stop worrying too much about his favorite movies, food, and music genre. Take each person with a wide point of view. As they say, opposite poles attract so who knows? That guy who might hate that movie you love so much might just be the one that's meant for you. And if you're favorite movie is A Walk to Remember or another cheesy romance flick, then, he's probably got good taste!
Ignore descriptions on personality.
Read between the lines. It is very tricky to see through a three-liner bio, but you should learn to assess profiles online. Evaluate for signs of unpleasant traits such as pride, bitterness, and most of all, insincerity. Knowing how to disregard these types of people will make your search easier. Rather than picking to talk to people who intentionally put "honest" and "funny" on their profiles, try looking for factual and implicit hints on their personality. Someone might write "loves cat." That may sound uninteresting but trust me, that person is probably more honest than the guy who posted "faithful and romantic."
Make sure you'll eventually meet in person.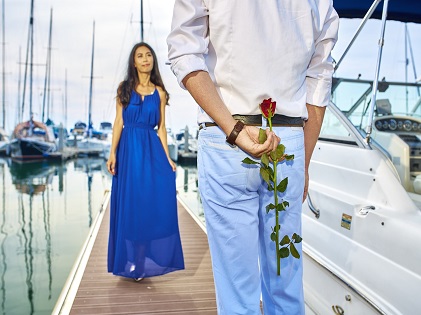 Stop communicating with someone you met online who doesn't have any plans on meeting you in person (he might be cat-fishing you my friend!). It's pointless if you keep on flirting online but the other person doesn't spend time with you physically. You still owe your final judgment to meeting in real life. So don't fall for his flowery words or funny flirtatious comments, put your foot down on meeting in person to make sure he's not a cat and you aren't his fish.
Don't expect too much after two dates.
Two dates don't make your relationship exclusive. If you had so much fun after meeting this person twice, you have to look forward to more for you to know each other better. You shouldn't expect a serious relationship after just two dates. You have to control being too attached to the person this early. It takes time and patience to find someone you can have a serious relationship with. Avoid fantasizing a future together, but don't go meeting other people behind the other person's back too, unless of course, you're both cool with that.
Online dating is a modern way to meet, get to know people, and pursue romance. The key is to use it in the right way to find exactly what you're looking for.