Netflix has decided to remember and pay tribute to the American comic book writer, and co-creator of Marvel superheroes, Stan Lee in a very unique way. The streaming giant has added a special Easter Egg which their users and subscribers can discover using the search bar. Lee, who passed away on November 12, 2018, left behind a legacy that will impact and inspire generations to come and is considered to be the godfather of the modern comic book industry. Fans of Lee around the globe, whether the stars of Hollywood or the everyday common folk, came together in order to commemorate his never-ending legacy. And it was Netflix that decided to remember the legend in a truly unique and mind-blowing way!
Millions Of People Paid Tribute To A Legend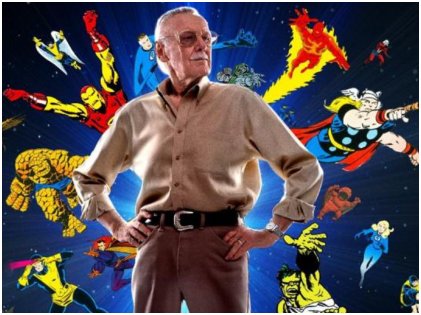 Shortly after Cedars-Sinai Medical Center LA made it official that Stan Lee had passed, millions of people around the world started to pay their tribute on social media, by posting pictures of Lee himself or the characters he created. The stars of the original Six Avengers expressed their love for Lee in a magazine advertisement shortly thereafter. Among others, Jim Steranko, a famous American comic book author, penned a lengthy and heartfelt tribute to his old friend Stan, calling his death the 'end of an era'. Netflix also paid their tribute in a unique and caring manner. They introduced a special Easter Egg on their streaming service to remember the "The Man" behind the many comic book superheroes that we all know and love.
So, What Did Netflix Actually Do?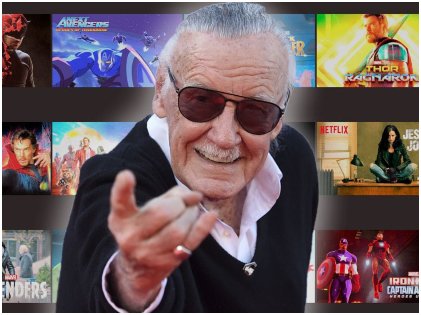 If you are already a Netflix subscriber, you can now just type "Excelsior" – which was Lee's favorite trademark and also the motto of New York state – and the streaming service will load every Marvel-related content they have in their library. Netflix has also provided their users with two options to choose from in the search results. The first one is "Manzotti: Excelsior". However, if you choose "Stan Lee's Universe", the online streaming service provider will only generate Marvel content. So instead of a simple 'Marvel' category, you now have an Easter Egg to find all of the Marvel shows and movies in the Netflix library.
Although Netflix hasn't yet made it official how long the Easter Egg will remain, it seems the egg will go nowhere until 2019, when all the Marvel movies on Netflix will be transferred to Disney Plus (which is Disney's much-awaited streaming service). But at the same time, the Easter Egg search also returns with other Marvel-themed movies and TV shows such as Spider-Man 3 as well as their own Marvel shows like Jessica Jones and Daredevil, so it's quite likely that the egg might not go anywhere even in 2019.
Stan Lee's World Is Getting Bigger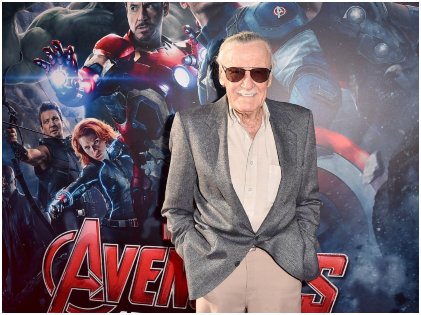 Netflix didn't just stop at adding an Easter Egg to pay their tribute, they also classified their Marvel-related content under "Stan Lee's Universe". This shows that although Marvel Studios produces the bulk of the content, there are other production houses that also release Marvel-themed movies and shows. These production houses may not be at par with the Marvel Cinematic Universe, which has got undisputed box office presence in recent years, but with Netflix adding the Easter Egg, people who want to stream Marvel-themed content have to enter 'Stan Lee's Universe'.
Stan Lee's Legacy: Ever Upward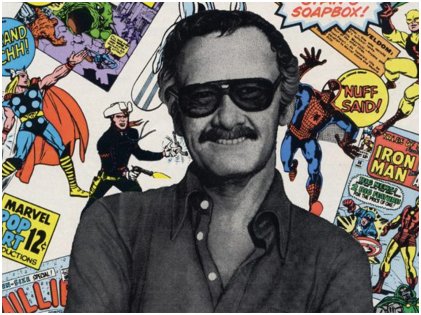 The selection of titles on the streaming site largely depends on what is trending and what's offered in your specific region, but users in the United States can now enjoy some of the latest Marvel Cinematic Universe productions such as Thor: Ragnarok, revisit Spider-Man 3 or just watch a Netflix original series, like Jessica Jones. The tribute they paid to Stan Lee is heart-warming, sweet, and clever. In Latin, 'Excelsior', Stan Lee's signature catchphrase, means 'ever upward'. He started using this in the 60s after every article he wrote for his own monthly column in Marvel's bullpen bulletins.
Stan Lee can also be seen in many of the Netflix featured titles as he did cameo roles in many Marvel productions. From a bus commuter in Doctor Strange to a barber who gave Thor his new look in Thor: Ragnarok, you can now take a look back at his short appearances in various Marvel movies and TV shows. The best way to pay tribute to a genius like Stan Lee is to celebrate his creations, isn't it?