Monster movies are the best ones in the horror genre. You can catch monsters in other genres too such as drama or comedy, but that entirely depends on what you want to watch. When you talk about a monster movie, the first names that come to the mind are King Kong and Godzilla. However, there are loads of other monstrous creatures in the world of films. The following list comprises some of the fiercest and meanest monsters in the history of Hollywood and other major film industries. Each of them has the potential to overpower the ferocious Godzilla.
Creatures From Tremors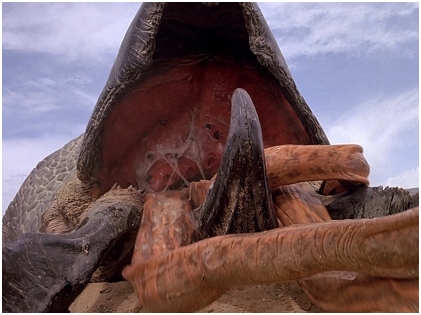 This monster film, released in the year 1990, is an absolute classic in the horror genre. Though a lot of people would fit this into the genre of comedy, the movie is also seen as one of the most terrifying films ever made. The craziness of the storyline makes it stand out.
One of the earliest films of Kevin Bacon, Tremors introduced some frightening creatures that can scare the daylights out of you. Nobody has ever wondered what lies hidden underneath their feet and Tremors seem to unearth just that. The film revolves around colossal snake-like creatures that wreak havoc in Perfection, Nevada. They don't just ravage the town but leave behind a lot of dead bodies. They can, by all means, overpower Godzilla by unleashing a sneak attack from beneath the ground.
King Kong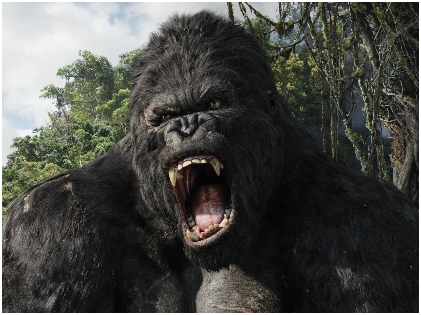 The ape-like creature is as gigantic as Godzilla and has his vocabulary. The world is dying to witness a one-on-one duel between the two, but you might have already captured in the 1962 Japanese film, King Kong vs. Godzilla.
The debate, though, regarding who would emerge as victorious continues till date. King Kong and Godzilla would soon be coming to blows on the silver screen when Kong vs. Godzilla arrives in the year 2020. Kong boasts of opposable thumbs and that does give him an advantage over the monstrous Godzilla. Still, you wouldn't want to miss out on this flick in the theaters, would you?
Kumonga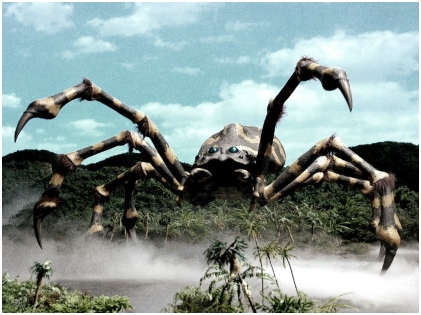 Are you terrified of spiders? Even if you are, you wouldn't be able to resist yourself from catching this humongous spider named Kumonga, which could pose a stiff competition to even Harry Potter's Aragog.
The spider was first seen in the film, Son of Godzilla and was a serious threat to Godzilla. The vicious, many-legged predator would kill humans as if there is no tomorrow. However, it had calmed down later on and had befriended the other monsters in this universe. But, this doesn't imply that it's any less terrifying as well as deadly. Beware!
Gyaos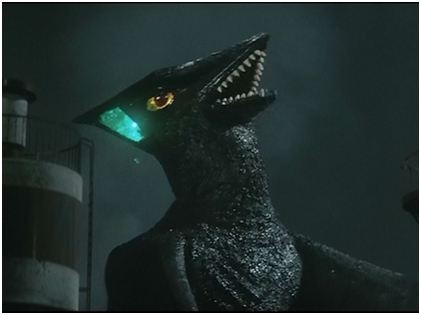 Nobody would have missed Kaiju in the iconic Godzilla franchise. The massive Gyaos is almost like a bat and is identical to a pterodactyl. The famous M.U.T.O monsters from the 2014 film, Godzilla are pretty similar to that of Gyaos.
The duel between Godzilla and Gyaos has been highly entertaining every time it has come up on the screen. Gyaos, as you know, can shoot laser beams directly from its mouth, just like Godzilla. It was an integral part of the Gamera series and it was probably from then, that it caught everyone's fancy. Gyaos has made its presence known in several Godzilla films to date.
Xenomorphs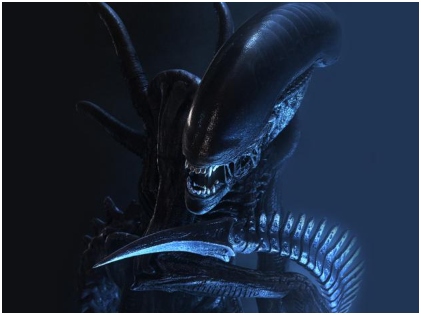 Alien is one of the most iconic sci-fi flicks and has been created by Ridley Scott. The series deals with some wicked extra-terrestrial creatures. Since the time the film hit the theaters, loads of copycats have followed suit. With that being said, there is an x-factor attached to this particular franchise is that it is yet to be replicated by other films belonging to the sci-fi genre. Compared to the Godzilla, the Xenomorphs shown in this film are smaller in size. However, they tend to outnumber the monster by, in fact, a huge margin. Capable of killing a large number of space explorers as well as astronauts, these Xenomorphs can't be underestimated at any cost. The Godzilla would certainly be wary of it.
These monstrous creatures enlisted above are the meanest and scariest of all time and are well capable to outperform Godzilla in a one-on-one fight. If you haven't watched them yet on the big screen, get the movies or stream these must-watch flicks as soon as possible.