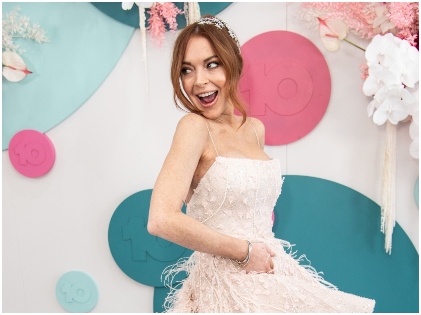 The Mean Girls star Lindsay Lohan has got engaged to her boyfriend of two years, Bader Shammas, and revealed the same on Instagram. Lohan expressed her excitement and happiness, captioning the image and mentioning Bader as the love of her life.
Fans couldn't express her excitement about Lohan's impeccable ring. However, like everyone else, we would like to know a little more about Bader, who seems to have swept Lindsay right off her feet.
Lindsay Flaunts Her Ring
Lindsay recently shared photographs where she and her fiancé are smiling and holding hands together. In the last image of the post, Lindsay flaunts her engagement ring while Bader shows a peace sign. The couple has been very discreet with their relationship. However, if sources are to go by, they have been dating for the past two years.
The Duo Has Been Together Since 2020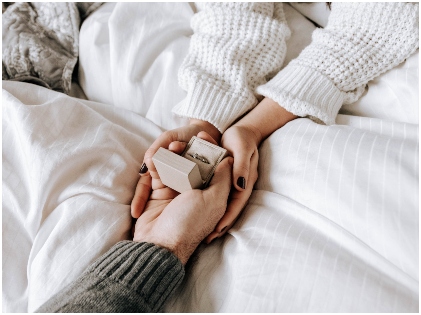 In February 2020, Lohan became a center of conjectures when she shared a group photo from a music festival in Dubai. The now-deleted photo has the mention of a boyfriend in the caption.
Lohan is posing between a man in a black jacket and Bastille drummer Chris Wood performing that night in the picture. Lohan's sister Aliana and rocker Dan Smith also accompanied the couple. Lindsay captioned the photo as a magical night. A representative for Lohan did not confirm the dating news around that time.
Bader Is a Private Person
Bader is dating a popular Hollywood star, yet he has no aspirations to hog the limelight, as he has kept his Instagram account private. While Lohan has 10 million followers, Badewr has just 600 followers. His profile photo has him smiling while he has cool sunglasses on. Shammas is the assistant vice president at Credit Suisse, with multiple outlets as per a LinkedIn profile in his name. Credit Suisse is a leading financial services company that advises clients in all aspects of finance, catering to clients worldwide.
His American Connection
Shammas has been to the United States of America to study mechanical engineering in South Florida. He has a bachelor's degree in finance from the University of Tampa. He currently lives in Dubai and has been living there since 2013.
Beginning of New Things for Lohan
The news marks the second time that Lindsay got engaged. She was previously set to wed Russian millionaire Egot Tarabasov before they headed for splitsville in 2016. News of her upcoming wedding to Shammas comes in the wake of her big comeback to acting in the United States. After she took a major step back from showbusiness over the past decade,  she will be back before the camera for an upcoming Netflix holiday movie.
More Things on the Anvil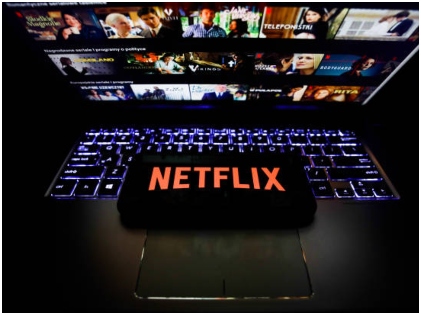 Apart from her film and impending marriage, Lohan has several other things on the anvil. She has also announced that she may be a part of a podcast series, giving her fans more about the teen icon.
She announced that she is super excited to partner with Studio71 in developing and producing her podcast. This is her way of connecting with her fans and having intimate conversations with friends and many more thought leaders.
Dubai – Lindsay's Home
Following her childhood success and struggles, Lindsay finally settled in Dubai, where her beau also resides. She felt relieved that she had moved everything from London to Dubai. Now she does not feel she is living out of suitcases. She has everything right she wants them to be.
It has made her more calm and relaxed. She also hopes to keep a home in New York, but it is for her future. She finds calmness in Dubai as there are no cameras and paparazzi. This way, she has led the life she always wanted to live, like a common person without the worries and hassles of celebrityhood.
Love is certainly in the air for Lindsay, and we wish her all the best in her new life. We hope the Parent Trap star continues to mesmerize us with her films. Are you looking forward to watching your favorite star walking down the aisle with her beau anytime soon? Have you been following Lindsay Lohan and the man of her dreams online just like the rest of us? Do let us know in the comments section!