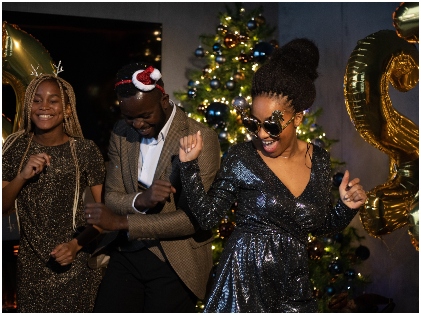 The holiday season has everything that may appeal to you, from charming winter landscapes to time spent with family and friends to festivities with a lot of pomp and show! But if you are finding it difficult to get into the true holiday spirit, then perhaps these things are making you think, do that, what next?
It's time to shake those winter blues and get into a festive mood. We love dance movies, and the best holiday movie dance scenes can get you inspired for the holidays. We suggest you watch some of your favorite holiday movie dance scenes to get into the holiday spirit! It will prepare you for all the fun dance parties that may crowd your social calendar.
Celebrations and dancing go hand-in-hand. It is time you brushed up your seasonal stylings as you watch and re-watch these holiday movie dance scenes. These are some of the best movies with inspiring dance scenes that never fail to inspire us and move our two right feet or left feet.
Love Actually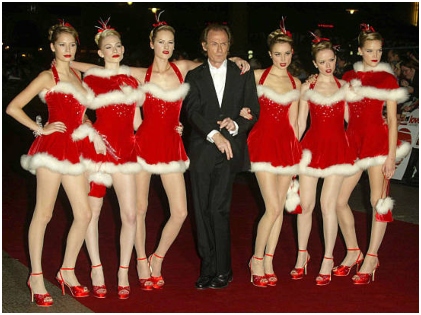 Many movie scenes or dance scenes can get you to start grooving. Some songs can be so groovy that you have to get up and start dancing. Here in the film Love Actually, you almost feel you are in the shoes of Hugh Grant, playing a prime minister in the film.
As soon as Grant listens to the song, he burns the dance floor with groovy moves. Not only does he charm the leading lady and his love interest in the film, but he also charms his way into the hearts of the audiences.
ELF
If you love watching Will Ferrell dance to Whoomp on top of a table, then you are not alone. The comedian who plays Buddy the Elf in this film is perfect for kids. However, in an office mailroom in the film, Ferrell's groovy dance party scene can entice the adults. After all, there is no greater joy in mimicking the fancy footwork.
White Christmas
White Christmas, released in 1954, has many song-and-dance scenes, which makes it incredibly difficult to choose a favorite from this popular movie. We, however, have some of our favorites, such as The Best Things Happen While You're Dancing, on repeat. Since it is the festive season, you can watch the holiday-themed Mandy number, uplifting the movie finale to a grand scale.
Holiday Inn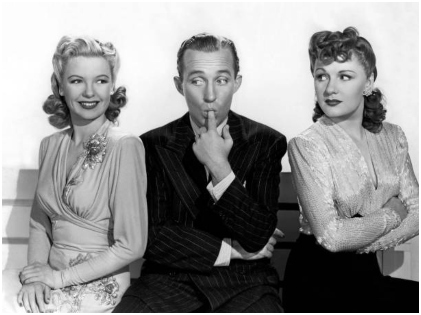 Holiday Inn is loosely based on White Christmas and has a dance scene which is our favorite. In their popular New York nightclub act on Christmas Eve, dancer Fred Astaire moves and groves with Virginia Dale.
If you are as crazy about ballroom dancing as we are, you can take some dancing notes from this elegant holiday ballroom dancing scene. We don't forget to play it whenever we need some dancing inspiration for the holiday season.
Mean Girls
You cannot categorize Mean Girls as a holiday film, but the key takeaway from the movie is the fun take on the dance scenes. In the scene, you see four high school girls all dressed in skirted Santa outfits experience, but amid technical difficulty, the girls have to improvise. The girls do not lose their cool. Instead, they start crooning the Jingle Bell Rock as the stereo shuts off. Lindsay Lohan's character begins to sing the rest of the song as the girls complete their dance sequence. You cannot stop yourself dancing to the fun choreography of the Christmas dance song.
When the calendar strikes the holiday season, you can't help imagine yourself finding a partner and dancing to your heart's content to your favorite songs. The world becomes insignificant as you lose yourself to the song and that momentary madness.
To ensure you impress your dancing partner this holiday season, you can schedule a few lessons with the experts in your vicinity. Or take some inspiration from these movies. You don't need one if you have got the groove and can sneak in a few dancing tutorials right at your home.
Feel the power of music, rhythm, and dance like no tomorrow! There you go. You are ready for the holiday season. Now it's time to unleash your dancing power before your loved ones and not-so-loved ones! After all, dancing well is the best revenge! Youtube here can come in handy.