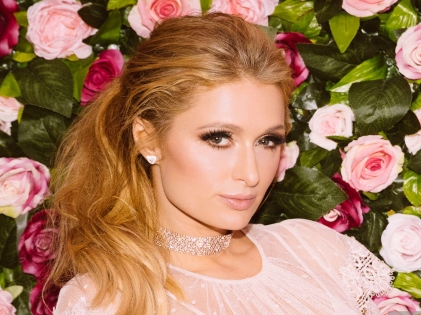 This will certainly be the wedding to remember, and everybody was waiting for the big day in Paris's life. It has finally happened, and her fans can't keep calm. She promised a fancy affair, right from multiple outfit changes, dogs wearing suits, tottering on sky-high heels, and themed celebrations.
Paris's wedding was surely one of the most anticipated celebrations, and it certainly did not disappoint.
The Venue
Paris tied the knot with an American venture capitalist, Carter Reum, in a lavish ceremony at Beverly Hills at her late grandfather Barron's Bel-Air estate. The Simple Life star invited many stars such as Kim Kardashian, Emma Roberts, Kyle Richards, and singer Paula Abdul. Wedding guests were invited over to a huge marquee that boasted of pink floral props at a $45 million estate that had the bride, groom's name splashed all over it.
The Proposal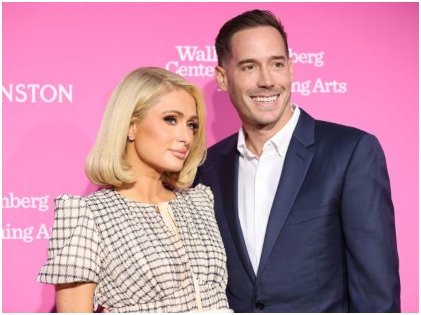 Reum went down the knees before the heiress on a private island in February 2021, where they celebrated Hilton's 40th birthday. You may get to see a glimpse of the proposal and the wedding on Peacock TV. Yes, it will be available in the show Paris in Love. The show chronicles everything right, from the proposal to the wedding.
The Bridal Shower
She kicked it off with an enchanting Alice in Wonderland-themed-bridal shower just before her special day to celebrate Paris's big fat wedding. Kathy Hilton, Paris's mother, and her sister Nicky Rothschild and friend Tina Chen Craig helped organize the shower. Many of her friends attended the celebrations, including Jasmine Sanders, Jocelyn Chew, Nicky Hilton, Tina Chen Craig, Nicole Williams English Exclusive, and more.
The Bash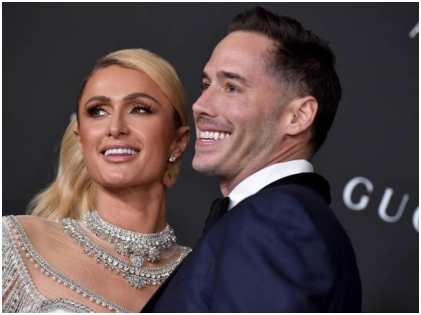 Guests were welcomed to the Wonderland-inspired desserts and greeted by the Mad Hatter (Alice in Wonderland). There was a champagne vending machine too. The bash took place at Kathy's residence.
The Real Housewives of Beverly Hills star welcomed Paris, Kyle Richards, and many cast members, including Dorit Kemsley, Garcelle Beauvais, and Crystal Kung Minkoff.
The Bridal Brunch
The parties just kept coming relentlessly. After another Alice in Wonderland-them event, the Hilton's invited the guests to the backyard. This place had an abundance of cookies and cans of sparkling water that had the couple's faces. The event also had a quirky toilet paper wedding dress competition.
The Wedding Dress
Kathy revealed that there was "something old" sewn to Paris's wedding dress, which turned out to be a big surprise. In the Paris in Love trailer, Paris tried on a wide variety of styles, right from dresses that gave princess-ey vibes to full-coverage lace.
The Wedding Registry
Even if you cannot get an invite to the wedding extravaganza, you can still fulfill another of your wishes. That is because the couple's gift registry is open to the public. Paris and Reum have registered for more than $60,000 worth of home furnishings and more at Gearys Beverly Hills. However, it may be difficult to choose from the two lucrative options, one $500 Hermés platter and the $1,000 crystal caviar server complete with a spoon.
The  Wedding Location
After all, it's Paris Hilton's wedding, and the wedding venue had to be grand or grander than the rest. But that became the cause of dilemma for the Hilton's who couldn't decide the perfect venue for the wedding of this scale. The venues were getting booked up. However, Paris confessed that she isn't a bridezilla. This means that she will settle for whatever location her family comes up with.
Also, finally, the mood and ambiance of the wedding count. To ensure that, they roped in the best DJ in town to the wedding. She wanted to take a break on her wedding night and let someone else man the console.
Paris and Carter got engaged in Feb. 2021, and since then, it has been a roller coaster ride for the couple, enjoying a ton of celebrations for their big day. Carter and Paris also had a joint bachelor and bachelorette party in Las Vegas, where friends and family joined them. Well, Paris's wedding has certainly been a glitzy affair, every bit grand and glamorous as we had imagined it to be. We can't wait to watch Paris in Love soon on Peacock TV. Are you looking forward to watching the wedding too? Let us know in the comments section!