The rise of Emilia Clarke has been phenomenal. From starting out as a nobody to winning the British Artist Of The Year – she has come a long way. All thanks to the stupendously popular HBO show, Game Of Thrones. Since its inception in 2011, it has grown a cult-like following. Needless to say the mother of dragons, Daenerys Targaryen has grown a huge fan base as well. She has over 20 million followers on Instagram today. Her acting skills got her several other big projects and soon she became a celebrity in her own right, yet she is very much grounded. Something we love about her.
Her Take On Normalcy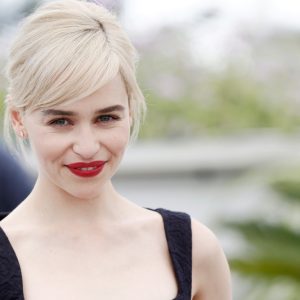 Despite her fame and her stunning net worth of $13 million that can easily buy her dragons too, Emilia Clarke likes to keep things normal. Pictures speak a thousand words they say, but Clarke has realized all the editing, photoshopping, and filtering that goes behind a picture. Clearly, she is not a fan of retouching. She told Vogue recently,  "I think that we can find our inner beauty by looking inwards and not outwards," she explained to Miss Vogue. "Seriously. Now we're really screwed because we've got the editing, we've got the shading, we've got all that bloody nonsense. They don't look like that. Ain't nobody look like that!"
Her views remain the same for every single person out there who uses apps to make them look fairer, thinner, or in some way unnatural compared to how they look in real. The feeling comes right from her heart. She further says, "My heart bleeds, because I struggled as a kid. I thought that what the girls looked like in magazines, on TV, in film, were real. And they're not real. That's why I think fashion can be fun. Lean into that. Lean into your body type. It's not that only that body type can wear that, and only that body type can wear that. There's nothing wrong with being tall and skinny, there's nothing wrong with being an absolutely bone normal size 12 or being anything bigger than that. Nothing wrong with it." Can we already bend out knees and declare her the queen, please?
What's Next For Clarke?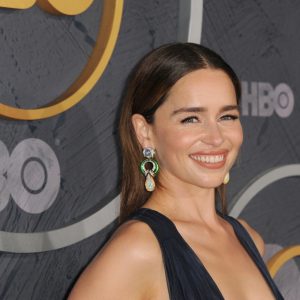 As the Game Of Thrones started airing its final season, the question that comes next naturally is what are her next projects? Because her fans obviously want to see her again on screen! In the past, apart from GOT, Clarke also did a few movies and TV shows. Her first appearance was in the British show Doctors. Much later she appeared in Me Before You, Terminator Genisys, Solo: A Star Wars Story. We hear she has shot for Above Suspicion, a thriller and is also working on a romantic movie Last Christmas, alongside Henry Golding of Crazy Rich Asians fame. More power to her!
In a world where the line between the real and virtual is getting blurred, Clarke is like a fresh breath of air. We are glad she has learned it all so early on.