As Game Of Thrones came to an end today, it broke several hearts across the globe. Not just because there was a bit of disappointment with the plot this season, but also because of the fact that one of the most popular shows on television officially came to an end. Our favorite characters, with whom we started this journey 10 years ago, either found their goals or sadly, came to meet their end. The best thing to nurse those broken hearts is to be able to look back fondly on the series and learn some fun facts about the show itself which can help us reminisce about the good old days.
The Significance of Viserys
Viserys is perhaps one of the most-hated characters in the Game of Thrones series. Played by actor Harry Lloyd, he was Daenerys' brother in the show, who would do anything to get back the iron throne. This included selling off his young and innocent sister. Quite obviously, the character garnered a lot of hatred. Some credit goes to the actor for doing justice to the role. It might surprise many to know that Harry Lloyd is actually the great-great-great grandson of writer Charles Dickens!
Peter Dinklage – The Real Star Of The Show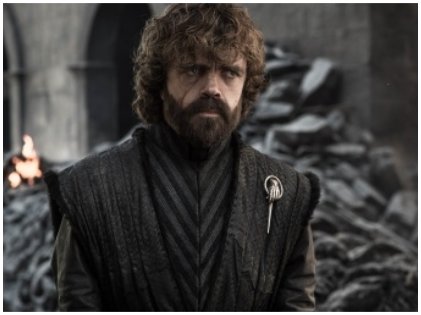 If you have to name one character from the GoT series who has appeared in most episodes and has interacted with a maximum number of characters, who would you name? Tyrion Lannister of course! Yes, the "imp" who was the butt of all jokes for most people, who was hated by his own father, and who could have died several times in the show, finally emerged as a survivor. In fact, he appeared in 67 out of the total 69 episodes.
Too Much Fake Blood On The Show Can Be Dangerous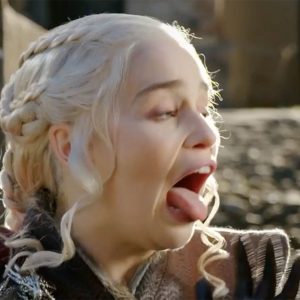 It is no secret that GoT is also known for its violence and bloodbath. The Khaleesi is no stranger to it as well. It is known that once Dany, played by Emilia Clarke, had so much blood on her that she got stuck to a toilet seat! This was from the time when she had to eat the heart of a stallion. She said that the thing tasted disgusting despite being assured that it would taste like a gummy bear. Well, we are just glad it wasn't a real stallion heart as it truly seemed so real!
Little Khaleesi Will Rule The World Soon
Naming our kids after our favorite characters is a well-known practice. Hence, when Khaleesi emerged as the breaker of chains, standing beside the underdogs, she was instantly a big hit and in turn, so was her name. In 2014, it was the 755th most popular name for girls and in 2012, 160 baby girls were named Khaleesi. That alone should have motivated the makers to change the ending of the show.
Sansa And Her "Lady"
Sophie Turner who played Sansa Stark had such a special bonding with the dog that plays the direwolf in the show, that she and her family adopted it later. After Lady died on screen, she couldn't let her go. The dog is named Zunni now and has found a real home too. Touching!