Dating is not a once in a lifetime thing that couples do. It is somewhat of a natural routine that the couple enjoys keeping the relationship going. Some think that dating should always be in fancy restaurants, private gardens, or anywhere expensive. The real thought of dating does not include a must of spending too much; dating is all about spending your time with the special someone in your life and creating memories you could look back to in the future, and it doesn't have to cost you a lot of money.
If you don't believe that it is possible to be all lovey-dovey without having to spend a significant amount out of your pocket, and then take a look at these simple Do It Yourself Ideas that might just change your mind.
Choco Love-ah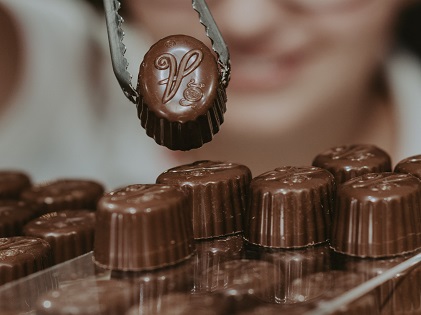 Allow your loved one to be on chocolate heaven. Prepare food that has chocolate as an ingredient or even use it as a garnish. If you are the type who loves to put on effort to please your partner, you might want to try cooking his favorite food. Adding a touch of chocolate, Baby Back Ribs rubbed with cocoa, Hawaiian Pizza with melted chocolate, Grilled Chicken, soaked in chocolate marinate, and many more are a few options. You can also bake him chocolate desserts. There are ready-made ones that you can buy in the supermarket. But if you want to make it extra special, you can surely make your chocolate dessert from scratch. Whatever food you choose to indulge in, let that special someone taste your sweetness through your chocolate cakes.
A Date Full of Ideas
If you don't want to have the same kind of date every time, then a themed date is the answer. Choose a theme; it could be a lover's picnic, an intimate dinner indoors, a romantic night under the moonlight – it's up to you. Anything that you think would be interesting and fun. With your chosen theme, build the whole date around it; for example, the 1990s. Cook foods that you or your other half loved during those years play 90s tracks that you both love the most, or you could even watch a 90s movie after dinner. Admittedly, this is a fun and exciting way to spice up your date night. You can also choose a strip poker night, wouldn't that be fun? And extra spicy too!
Groupie!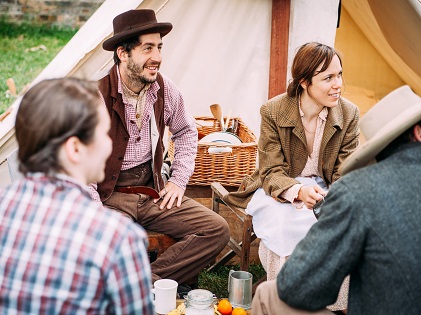 Invite your closest couples into your home, prepare the group games that all of you could enjoy. You could talk to your friends in advance and tell them about your plan, and if you can also ask them to bring comfort food that they enjoy as a couple. It would be a date full of laughter and good food and loads of fun. Do you know the saying the merrier, the better?!
Around the World in Your Home
Have a taste of the different delicacies around the world; make each date a taste test of the many foods different countries could offer. Search the web about the different mouthwatering dishes from other countries, prepare the meals, or if you're not good in the kitchen, the order in. Put the various dishes on the table and do a taste test as a couple. Make it more fun by scoring each food you try and, in the end, share your verdict. It can be tasty or nasty, but one thing's for sure, it will add a whole new flavor to your relationship!
A Night with the Stars
Gaze up the sky above as you see the stars dazzling your view, pop a bottle of champagne and snug up with your lover, and share thoughts of love. Play romantic music as you devour chips and cheese with a bottle of champagne. Reminisce about your past, be grateful for the present, and plan for your future. Admittedly, this is a date idea that never goes out of style!
It's A Movie Night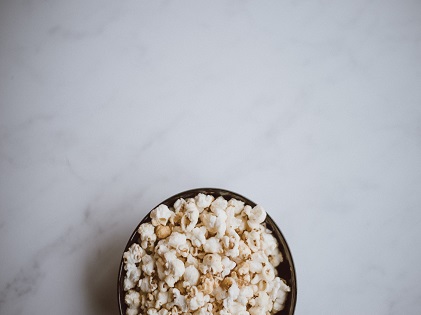 Arrange the bed to be as cozy as possible, bury yourselves on comfy pillows and comforters as you watch your favorite movies or a series the both of you enjoy. Prepare your chips, popcorn, beer, or soda; make it a night to relax and enjoy in the comfort of your home. A movie night doesn't have to be in a theatre. The good thing about doing it at home is after you've watched the movie, you can sneak in straight to bed, now that's genius!
These are just fun ideas you can try for your date night. What matters most is you and your loved one spend meaningful time together.