We know that celebrities hit the headlines for all sorts of reasons. However, these days most of them are in the news because of their diagnosis with the global pandemic Coronavirus disease. The outbreak has everyone talking, and you are indeed an alien if you haven't heard of it yet. The virus has ripped through Europe, America, and Asia and is making its way through all of Africa.
Professional sports have shut down. Large gatherings are getting canceled, and people are panic buying leaving shelves on supermarkets empty.  This virus is not discriminating – it goes for the rich, the poor, and the famous! Here are some of our favorite celebs who have tested positive for the virus so far.
Rudy Gobert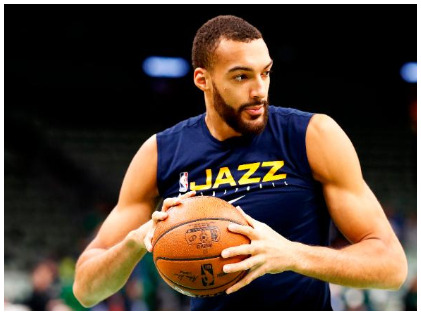 Rudy Gobert was among those who did not take the precautions of medicos seriously. He was playing around by handling all of the microphones his fellow teammates would use for speaking to the reporters after the team's practice. Only two days after his 'joke', Gobert tested positive for the virus. Of course, he was apologetic for his behavior and for having to risk the lives of those around him. He spoke how it was embarrassing, and he regrets his actions. The NBA had to suspend the entire season until further notice. Gobert suggests that others use his experience as an example to behave responsibly and learn how to prevent the virus.
 Francis Suarez
The mayor of Miami attended an event in Florida along with with the President of Brazil, Jair Bolsonaro, and the president's staff. Four days after this gathering, he tested positive for the novel coronavirus. The mayor went into immediate isolation and made a promise to work with the health department. He is trying to make sure everyone who came in contact with him is safe during the event and otherwise.
Tom Hanks and Wife
Tom Hanks was in Australia with his wife Rita Wilson, filming an Elvis biopic with Baz Luhrmann. Via a post on his Instagram account, the actor told the world about his positive coronavirus diagnosis. The star spoke how he and his wife were both positive and that they had symptoms similar to the common cold. He says, he also had body aches and was tired all the time. The couple went into isolation and shares updates on their social media profiles.
Olga Kurylenko
Another star who revealed their positive coronavirus diagnosis via social media was Olga Kurylenko. Kurylenko is famous for starring in Quantum of Solace opposite Daniel Craig. The 'Bond girl' told the world that she was feeling tired and had a fever for about a week. She spoke about her change in diet with garlic and vitamins for her immune strength and that she was squeezing lemons in water. She also said she was taking Paracetamol for her fever, as has per advice from the medical professionals.
Idris Elba
Fans of Idris Elba, star of Luther and Hobbs & Shaw, were distraught at the reveal of Elba's positive diagnosis after testing for COVID19. The actress made the reveal the same day he was tested, on March 16th, ad advised all to be pragmatic and to remain at home. He also suggested that nobody panic and he aired a video message about him self-quarantining. Elba further spoke about how we all live in a divided world and that in the face of this outbreak, it is a time of solidarity – an authentic truth and powerful words form the star actor!
Kristofer Hivju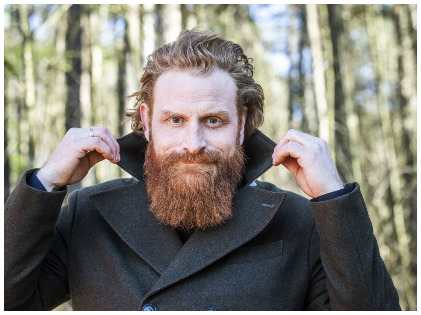 The Game of Thrones star tested positive the very same day as Idris Elba and revealed his diagnosis on Instagram. The actor told that he and the rest of his family were in self-isolation and will continue to be so until they recover. He also says that they are in good health and that he simply has mild common cold symptoms. However, since the virus can be of devastating risk to some people, he urged people to be careful and educate themselves on the virus. His post also spoke about the importance of doing everything possible to stop the spread of the virus.
So go and stock up on your hand sanitizer, pull on a mask, and grab yourself some wipes. You have to prepare and be ready to protect yourself should you come into contact with any surface with the virus! Of course, there is no reason for panic. The best thing to do is to learn precisely how to prevent the spread of the virus. Also, make sure you do all that you can to avoid falling ill. Most importantly, remember not to panic buy, because some cannot afford to buy in bulk and will end up losing on essential purchases too if you hoard them!