As a public figure, it is necessary that every single word you say must be something that wouldn't affect your image, especially in this digital world we are living in. It wouldn't just affect your image but also your career, reputation, and credibility.
As it turns out, a Fox News host named Laura Ingraham seemed to have taken the darkest turn in her career when she mocked a 17-year-old school shooting survivor, who actually ended up becoming an advocate in gun control. The Fox News host mocked a student named David Hogg by posting a tweet that says Hogg was actually rejected by four colleges that he applied, and so now that he is whining about it, this then led to Ingraham taking a leave from the show, so continue reading to find out more about it.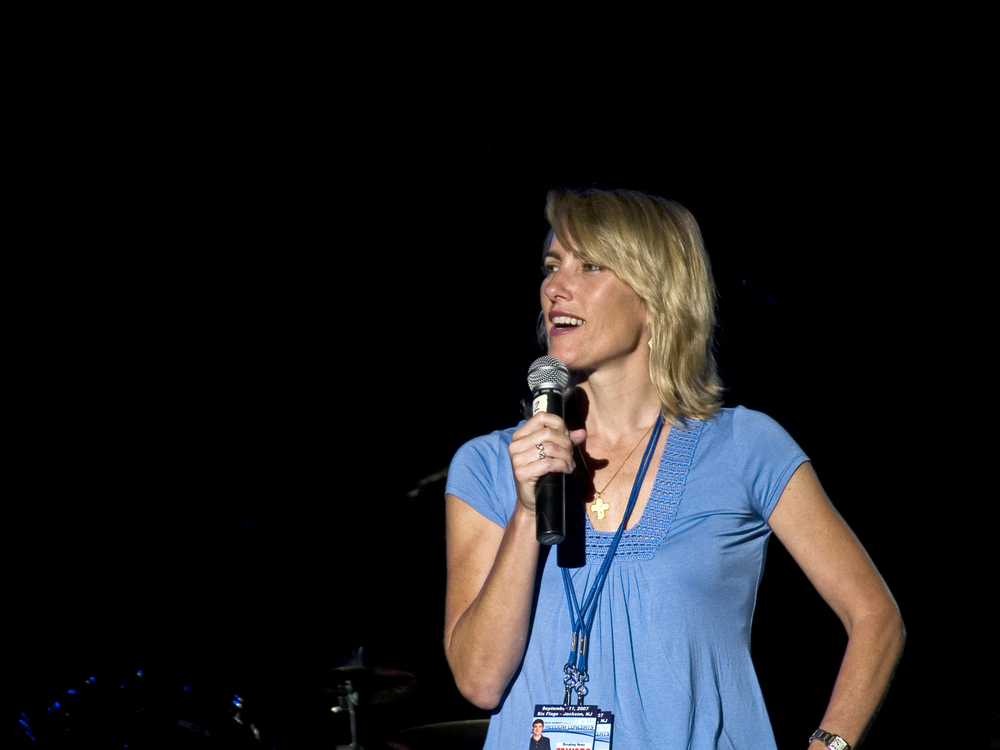 Andrew F. Kazmierski / Shutterstock
Ingraham Backlash
Guest hosts took over Ingraham's show since she took a vacation off after she faced backlash over her mocked tweet on David Hogg, who is one of the students who survive the shooting incident a few months ago. Even though the host said that she was really meant to be on a break, people are not buying it.
Another Fox News host, Bill O'Riley, who also faced a controversy went on a vacation as well, but Bill never really returned to the show after the issue. Hogg obviously took offense from Ingraham's tweet and so he tweeted and tagged the top advertisers on her show which then led them slowly pulling out.
The very first company to announce that they will be removing their ads on her evening news, as well as her opinion show, was the Nutrish, which is a pet food company. After that, over a dozen company including TripAdvisor, Hulu, and Nestle, have decided to pull out their ads as well because of the controversy.
According to a report by CNBC, chief executive officer David Long made a statement regarding the issue with Ingraham's tweet, he said that the comments were simply inconsistent with all the values of their company. Everyone must be treated with dignity and respect at all times.
A few weeks ago, Ingraham felt the need to post not just one but two tweets wherein she actually apologized for what she said. On her tweet, she even mentioned that because it was the Holy Week, she feels sorry if she caused him any harm and made him feel upset because of her tweet. She also included the other students who survived the mass shooting. On her second tweet, Ingraham even said that he is always welcome to come back into the show.
David Hogg Rejected By Four Colleges To Which He Applied and whines about it. (Dinged by UCLA with a 4.1 GPA…totally predictable given acceptance rates.) https://t.co/wflA4hWHXY

— Laura Ingraham (@IngrahamAngle) March 28, 2018
However, this apology doesn't seem to be enough for Hogg. In a tweet, he said that actually agree on the apology that Ingraham posted but it is not enough to bring back her advertisers. Hogg even mentioned how the only way that he would accept her apology is when the host denounces the way Fox has treated him and some of his friends, who were also survivors of the mass shooting incident that happened on February in Florida, where a former student killed 17 people.
I 100% agree an apology in an effort just to save your advertisers is not enough. I will only accept your apology only if you denounce the way your network has treated my friends and I️ in this fight. It's time to love thy neighbor, not mudsling at children. https://t.co/H0yWs4zMGk

— David Hogg (@davidhogg111) March 29, 2018
She's Back With Fewer Advertisers
Ingraham's shows lost more than a dozen of advertisers after she mocked Hogg. The last time she was on she said that she would take a break so she could spend Easter with her family for a week. Now that's she is back on "The Ingraham Angle" show, sources said that she actually lost almost 50 percent of her show's advertising time since almost 20 companies pulled their ads off of her show.
Despite all of this, Fox has got her back when Fox News co-president Jack Abernathy said that they simply cannot allow people to have the power to intimidate their efforts by censoring them, he also said that they are looking forward to having Ingraham back again. Her supporters have also spoken and are calling for a boycott of the companies who pulled their ads from the show.
Yes, @JonCoopertweets, that's right. @BayerUS has stopped advertising on Laura Ingraham and we have no plans to resume any time in the future.

— Bayer AG (@Bayer) March 31, 2018
Kantar Media reported that her show actually lost about 7 minutes of its usual advertising time since March 28. The top five leading advertisers of the show such as Hulu, Bayer, Johnson & Johnson, Wayfair and Liberty Manual Insurance, take up most of these minutes. Her show was considered to be one of the most popular shows in cable news.