2018 seems to be a not-so-good year for these couples since most of them have ended their love stories. Just like country singer Miranda Lambert who ended things with her boyfriend, Dominic Cooper who broke up with his girlfriend of eight years, Grammy award-winning singer Usher who is filing for divorce from his wife of two years, Jennifer Anniston and Justin Theroux who were also been married for two years.
Model Gigi Hadid and Zayn Malik have also ended their relationship, but the latest and the most shocking one of all is the separation of actor Channing Tatum and his wife Jenna Dewan-Tatum after almost being married for a decade.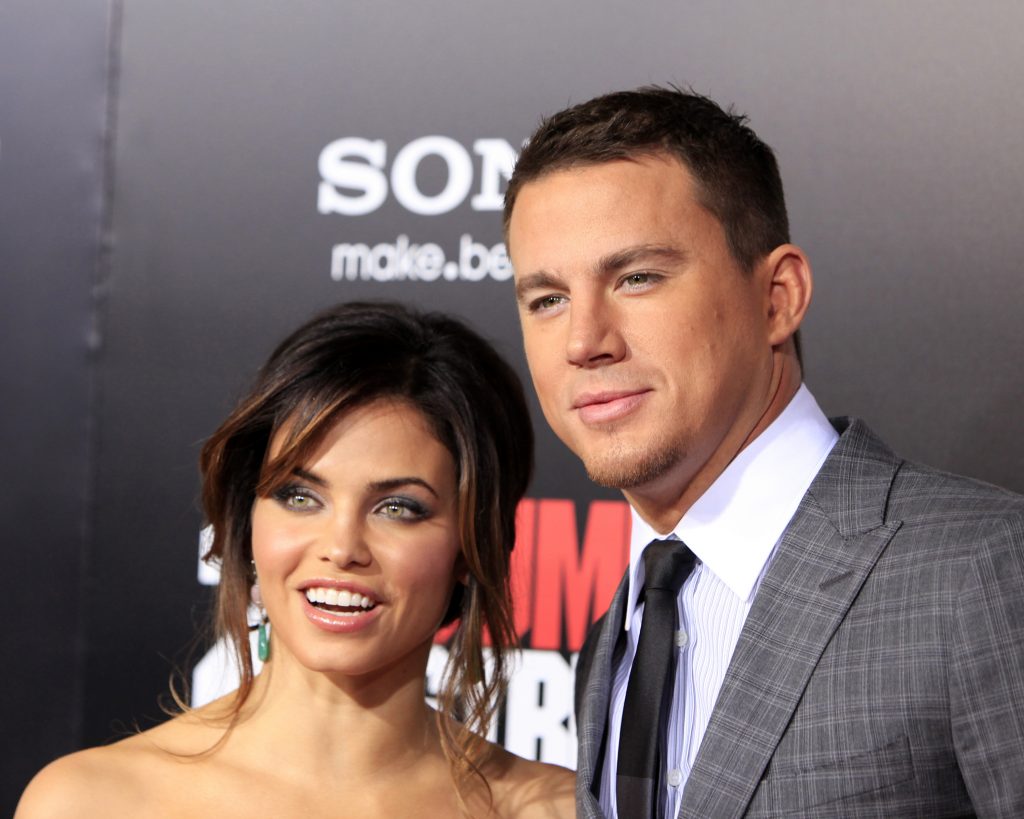 Kathy Hutchins / Shutterstock
Channing and Jenna Call It Quits
After almost 10 years of being married, Channing Tatum and his wife Jenna Dewan-Tatum have called it quits. In a similar post on their official Instagram pages, the two revealed that they have decided that it is time to part ways. On the post, the two said that they have indeed had a great journey by being in love for so many years.
The post said that they still love each other but unfortunately they are choosing to take different paths now, they even described each other as best friends who are simply taking a space from one another to help each other be happier with their own respective lives.
They mentioned how they will always be a family and will continue to be the best parents they could be for their daughter Everly by asking the public to respect their privacy.
Tatum and Dewan met while both starring at the movie "Step Up", and since tha whiley have seemed to be inseparable all these years which is why they were usually dubbed as "relationship goals" on social media by their fans.
Not long after getting together the two decided to tie the knot and they ended up having a daughter named Everly. This post has definitely shocked everyone since they are considered to be one of Hollywood's most ideal couples alongside Ryan Reynolds and Blake Lively.
However, one of Hollywood's power couple, Brad and Angelina Jolie, has also parted ways a few years back, so obviously, not everything the public sees is the same as what they do without the cameras. Because of the sudden split, people have started to wonder how exactly they have managed to keep this secret. Well, it turns out that Tatum has moved out of their home in Los Angeles a few months ago.
Their most recent public appearance was on the Kids' Choice Awards, where they even brought their 4-year-old daughter and seemed to be a normal happy family. Some sources also said that Jenna was even wearing her wedding ring when she went to her yoga class just hours before their announcement on Instagram.
Their Breakup Signs
Some fans and analysts have even come up with some obvious signs that the two have split up for quite a while now. One of them is when Jenna went to the Vanity Fair Oscars after-party by herself.
When asked by the Entertainment Tonight on the red carpet interview where her husband is and why isn't he with her that night, the dancer and actress simply said that he is on daddy duty and that she is glad to be having a night-off.
Some of the insiders have mentioned how the two may have had a hard time focusing on their relationship and their daughter while juggling both of their busy schedules. Tatum has been busy with the upcoming projects that he was in Hawaii for quite some time and Jenna has also been busy with hers and at the same time looking after their daughter on a daily basis.
Channing and Jenna have always been "couple goals" especially when they appear on the red carpet together, so seeing less of their appearances in the last couple of months turned out to be a huge sign of separation.
Also, on her feature for Health magazine that was released in February, there was the headline that mentioned how he actually wants to scream when people tell her that they seem to have such a perfect relationship.