Horror shows are hard to make because they're supposed to invoke unease and fear. There are bad ones out there — ones without a plot but filled with jump scares or ridiculous plot lines that tickle your funny bone rather than give goosebumps. Finding a good story with a nice dose of horror requires a talented production team and an excellent cast. Thankfully, there are a few talented creators out there who have been making some amazing shows.
Netflix is a great place to find all the best shows that you are looking for and turns out, there are quite a few horror shows with superb ratings on IMDB. While some of them have just been released, others have been around for quite some time now. Zombies, gothic characters, science-fiction, or pure horror – we have found a list of the best shows that you can binge watch during the weekends. However, if you get scared easily, call in a friend or two so that you can sleep later without worrying who or what is under your bed.
 Penny Dreadful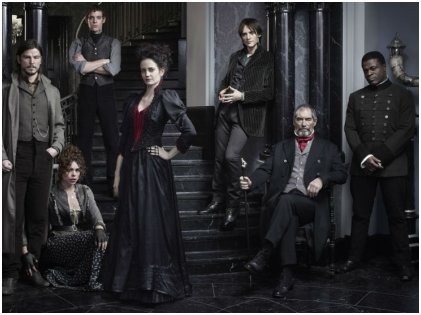 Gothic literature from the Victorian era was perhaps best known for its horror elements. Penny Dreadful is John Logan's tribute to iconic Victorian characters like Dracula, Dr. Jekyll And Mr. Hyde, Dorian Gray, or Frankenstein. This show revolves around a former explorer who is looking for his family, and in his quest, we find all these Victorian characters mixed with modern day people. Literature buffs will love this show especially if they have a taste for horror.
Black Mirror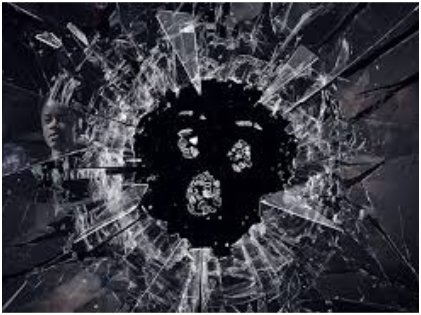 If bloodshed is not your thing and yet you love the feel of a shiver down your spine then Black Mirror might be right up your alley. What makes this horror show stand out apart from others is the fact that it mixes science fiction into the plot and that makes it even more interesting. It can get quite disturbing and horrifying even without the usual dose of serial killers, ghouls, and witches. The stories deal with modern times dealing with a variety of subjects like dealing with social media and one that is reminiscent of Star Trek.
The Walking Dead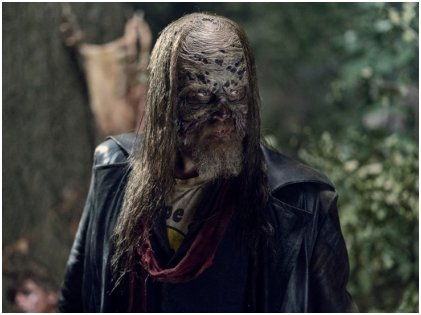 As the name suggests, it is a show about zombies. The Walking Dead is much like any other zombie shows with a group of human survivors trying to find a safe place in a world ravaged by the undead. Aside from the undead, the band of survivors also deal with the effects of the downfall of civilization — food shortage, group mutinies, questions of morality, and the like. The show is packed with suspense and horror and definitely falls in the must-watch category if you love horror. The AMC series is actually based on the comic series created by Robert Kirkman, Charlie Adlard, Tony Moore and has got an 8.3 rating on IMDB.
American Horror Story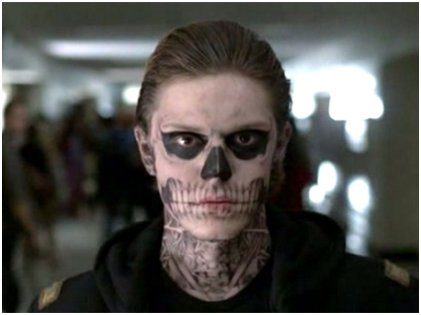 This show doesn't have one set storyline but each season does have certain elements that connect it with previous seasons. Ryan Murphy's show leaves all kinds of logic out of the door and concentrates only on horror. The best thing about the anthology series is the fact that each season has a specific concept or theme. For instance, season one focused on the history and horrors of a haunted house, and season two tells the story of asylum patients and alien abductions.  Witches, ghosts, serial killers, the anti-Christ, freak show performers – the show has everything! Murphy has used all kinds of tricks to make the show absolutely gory, and if Saturday night seems boring, all you need is a bowl of popcorn and this show to make it superbly interesting.
The Haunting of Hill House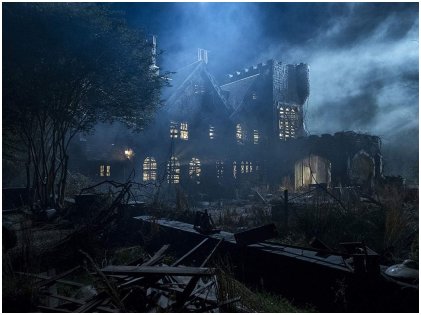 This horror show has gotten rave reviews from all over the internet since its release. IMDB gave it an impressive 8.7 rating which bears testimony to the show's popularity. Mike Flanagan has shown amazing talent in creating a true horror movie. Every element on the screen is spooky and is related closely to the plot — horrific scenes are there for a reason and not just for jump scares. Based on Shirley Jackson's novel of the same name, this series is about the Crain family and their time and childhood in Hill House. Their chilling experiences continue to haunt them even as adults. The cast and crew have done a great job, too, and they almost make viewers feel like they are part of the show.
With Netflix around, there is no dearth of entertainment. Everyone can choose shows according to their tastes and likes. However, when it comes to horror, it's usually a love or loathe situation. Do you have any recommendations?