If you are a movie buff, you wouldn't be oblivious to the fact that the film industry takes a great liking to classics that have been penned down by world-famous authors, besides sticking to original screenplays. Multiple films have been adapted from some of the finest literary works. Did you know that a number of classics are now being adapted into movies? Sounds exciting? Well, some of the biggest names in Hollywood have been roped in for these film projects and movie buffs are all set to experience these incredible literary works on celluloid shortly. Below are some of those film adaptations of literary classics that are coming to your nearest theater soon.
Little Women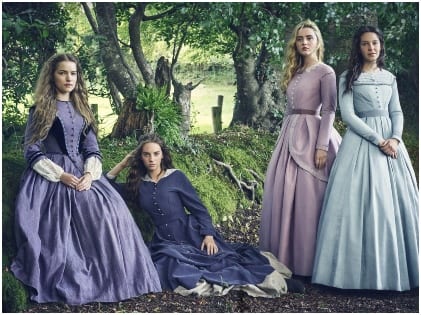 This all-time favorite novel by Louisa May Alcott is nothing short of a masterpiece. Remember Winona Ryder's breath-taking portrayal of Jo in the 1994 adaptation of the classic? Well, the beloved March sisters are set to make a comeback on screen. This time, it's the stunning Saoirse Ronan, who will be stepping into the shoes of Ryder. Aside from Jo, the characters of Amy, Beth, and Meg will be portrayed by Florence Pugh, Eliza Scanlen and Emma Watson respectively. It's an ensemble cast which also includes stalwarts like Meryl Streep, Laura Dern, and Timothee Chalamet as well. The fact that the Ladybird director Greta Gerwig is wielding the camera for this one, makes the film a must-watch.
The Call Of The Wild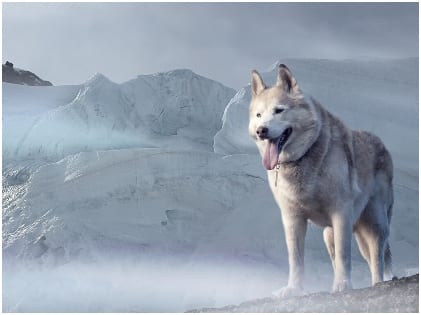 If you have gone through this 1993 classic novel penned down by Jack London, you know you have to carry tissues to the theaters. Buck, a canine and the pivotal character of the novel, gets stolen from his beloved home in California and eventually sold off to serve as a sled dog. Amidst the harshly cold surroundings in Alaska, Buck struggles to survive. He soon realizes that he has to fight other dogs and dominate them. Slowly and steadily, he sheds off his civilized façade. Banking on primordial instinct, Buck makes his way up and emerges as a leader. The wild welcome him with open arms. The cast includes Harrison Ford, Bradley Whitford, Karen Gillan, Omar Sy, and Dan Stevens.
David Copperfield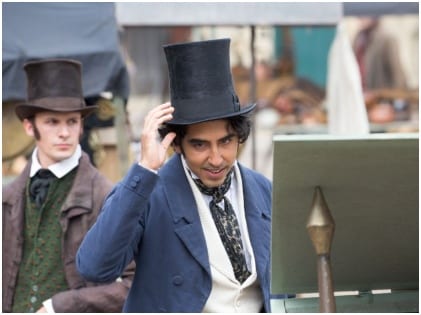 This Charles Dickens classic has gained a cult status ever since readers have laid their hands on it. Considered to be a semi-autobiography, David Copperfield was first published in the year 1849 and soon rose up the charts of popularity. The modern retelling will revolve around the life and times of David as he traverses through a troubled childhood to become an accomplished writer. The film will be helmed by Armando Iannucci, who has preferred a colorblind casting for the work. It will be interesting to see how things turn out. Dev Patel, of Slumdog Millionaire fame, will be portraying the titular role and he would have Gwendoline Christie and Tilda Swinton alongside.
Old Possum's Book Of Practical Cats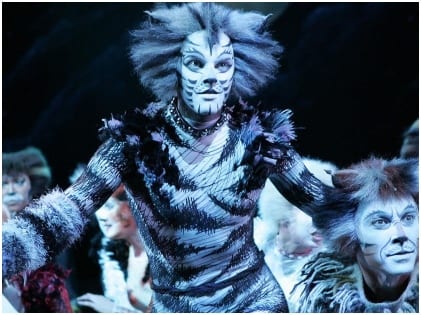 One of T.S. Elliott's most famous works, Old Possum's Book Of Practical Cats has been in the limelight since the time it came out in the year 1982. Cats, the popular Broadway musical, has derived its inspiration from the classic. The upcoming movie happens to be the third version of the same story and will be directed by Tom Hopper, who rose to prominence as a director with Les Miserables in 2012. Jennifer Hudson, Idris Elba, Taylor Swift, Judi Dench, Ian McKellen, Rebel Wilson, and James Corden will be coming together for this one.
The Secret Garden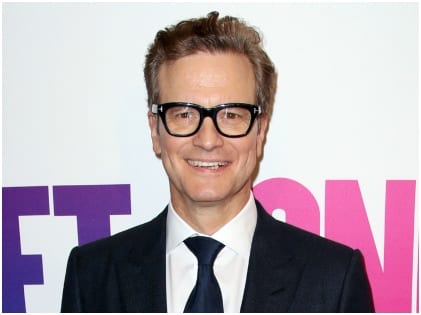 The classic novel for kids has been penned down by Frances Hodgson Burnett. The British edition was published by Heinemann and the American one by Stokes. A number of films have been adapted from it and the 1993 Maggie Smith-starrer still remains the most popular one till date. A new version of the novel will soon hit the theaters and this time it's Colin Firth who will steal your hearts and throw a challenge to its predecessor. You must be eagerly waiting for it to arrive, aren't you?
It's always nice to see your childhood memories come alive on screen. After all, who wouldn't love to watch such iconic tales being retold on celluloid? As an icing on the cake, some fantastic actors are coming together to make the experience all the more worthwhile. Hopefully, you would have a great treat!