On August 31, 1997, a tragic car accident brought the world to a standstill. Princess Diana, the world's sweetheart then, was pronounced dead four hours after the accident, and a part of the world died with her, leaving millions of broken hearts. However, there seems to be so much more to Diana's story than what meets the eye — or at least what the media had reported — and there are people who have dedicated their lives to solving the 'mystery' of her death, believing strongly in many conspiracy theories revolving around her demise.
One particularly disturbing event that was unearthed was Diana's unsettling premonition of her death. After her separation from Prince Charles, Diana is said to have sent her butler, Paul Burrell, a note. The note read as follows:

From this note emerged a number of stories and ideas. Firstly, it was believed that Diana had obviously feared her safety and that her death was being arranged to allow Prince Charles to marry Harry and William's nanny, Tiggy Legge-Bourke. However, the Prince actually went on to marry Camilla anyway.
Then, there was the story of Diana being pregnant with Dodi Fayed's baby. Dodi was with Diana and died in the crash as well, and it was believed by theorists that the ploy was put together by Prince Philip so that the mother of an heir to the Royal throne would not also be the mother of a Muslim baby. Still more, there is the theory that Diana's pregnancy tests were falsified. The theories are practically endless. Ultimately, that fateful day led to Diana's death. But today, the most incredible story has just surfaced – one to trump all the others.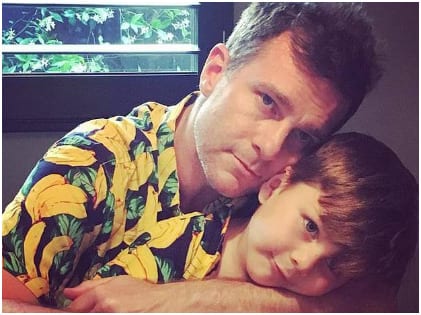 Meet Billy, an Australian boy who happens to believe that he is the reincarnation of the late Princess. No, this isn't a joke because the boy's story is an interesting one. A boy of four years old wouldn't be able to put together such a lie…. And what for, anyway? Let's start from the beginning:
Billy's father is a TV anchor by the name of David Campbell. The story starts when David's wife, Lisa, received a card displaying a picture of Lady Diana on the front. According to David, his son Billy was just two years old when he came across that picture, and exclaimed:

Yes, it was probably a strange moment for Billy's father, but more because of the fact that kids say the craziest things and have wild imaginations. Naturally, David thought nothing of it. It didn't end there, though, and Lisa and David were about to learn a lot more chilling facts about their son's 'imagination'.
One day, Billy shared with his parents that he had a brother by the name of John. This is significant because Diana had a brother named John. This brother died before her birth and was not a widely known fact and certainly not something a little boy would just know about!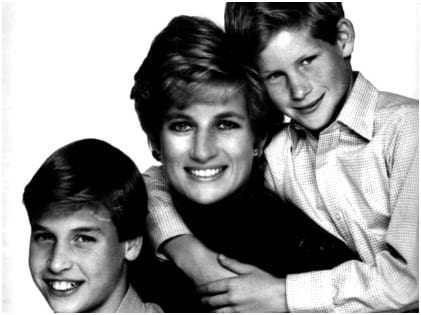 To make matters even stranger, Billy began referring to Prince William and Prince Harry as his 'boys' and saying that he has two sons – by this time, he was three years old. To a family friend from Scotland, Billy shared his story of how he used to visit a castle with unicorns on it in Scotland. The significance of this little boy's statement was intense – the unicorn is Scotland's national animal and there are indeed unicorns on the walls. Billy then made a plain and clear statement – he said the castle was called Balmoral. This was the Scottish landmark in which Diana once lived in.
As if all of this wasn't enough already, Billy claims to even remember the car crash that cut Diana's life short. He talks of a day when the sirens came and that he was no longer a princess, as relayed by David Campbell.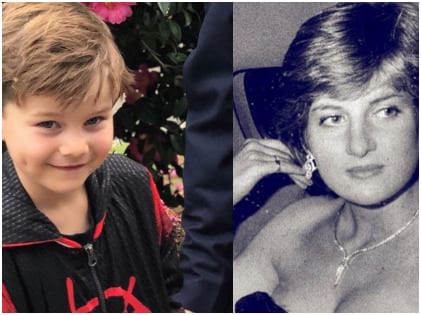 Whether one believes in the theory of reincarnation or not, this is admittedly a fascinating story, and it begs the question: how did such a young boy get hold of all this incredibly accurate information? While his parents may be skeptical, they are supportive of their young son's 'memories' and have shared them with the world, bringing Diana's name back into the limelight once again.