Every year, Hollywood releases a whopping 400 to 500 movies, and it takes a lot of talent and creativity for these flicks to cement their position in the industry as well as the hearts of regular movie-goers and cinephiles. Many have retreated to obscurity over the years for various reasons while others have remained etched into the hearts of the masses, with some having become a constant in today's pop culture references.
So, let's take a trip down memory lane and bask in cinematic nostalgia. Listed below are five memorable movies that turn a decade old this year. Yes, these movies are 10 years old in 2019! Feel old yet?
Zombieland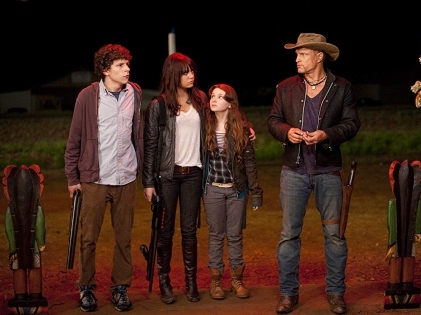 From the title alone, you probably already know what this movie is all about. That's right — zombies! This hilarious gore-fest was a commercial success when it was released on October 2, 2009. Unlike classic zombie films with darker tones and numerous jumpscares, Zombieland was a fresh take on this particular movie genre. It follows a post-apocalyptic survivor named Columbus as he wades his way through zombie-infested America in search of a sanctuary. Along the way, he teams up with Tallahassee, Wichita, and Little Rock, and together, this band of witty humans try and survive the apocalypse. Just when we thought that their stories ended in this flick, a sequel was released this year to the delight of fans — Zombieland: Double Tap! So, you can definitely count on more zombie adventures from these fan-favorite characters.
The Blind Side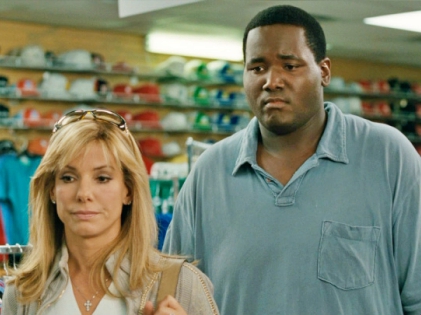 Before Sandra Bullock put on the shoes of Leigh Anne Tuohy in The Blind Side, everyone knew her as someone who took on more comedic roles such as Grace Hart in Miss Congeniality and Margaret Tate in The Proposal. Bullock certainly proved her versatility as an actress in this biographical sports drama film as she went on to win her first Oscar for her role. The Blind Side was inspired by the story of NFL offensive tackle Michael Oher. It narrates his life — from his childhood and eventual adoption to his impressive play in college football and the success he met after being drafted by the Baltimore Ravens. While it received mixed reviews, the movie has stood the test of time as one that inspires compassion and kindness to other people.
500 Days of Summer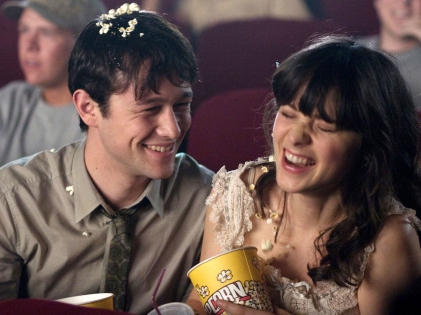 Ahh, yes. Who can forget this story of falling in love and going through the pains of heartbreak? 500 Days of Summer follows a non-linear format that was both new and refreshing, more so in the romantic comedy movie genre. And let's not forget the palpable on-screen chemistry of Joseph Gordon-Levitt and Zooey Deschanel. This flick is a fan favorite probably because of how relatable it is. As per reports, it was given a $7.5-million budget, and to everyone's surprise, the movie made a jaw-dropping $60 million in worldwide returns.
The Princess and the Frog

This animated musical film from the house of Disney was a blast from the past in terms of animation and its Broadway-musical style plot. The creative team behind The Princess and the Frog made use of traditional animation, that being each frame was meticulously hand-drawn. In fact, it was the first traditionally animated film that Disney had released in a while — the last one was Home on the Range in 2004. The Princess and the Frog was well-received by both critics and fans, and many lauded the movie's use of traditional animation, music, storyline, and themes. The story is an adaptation of a book titled The Frog Princess by E. D. Baker, which was based on The Frog Prince by the Brothers Grimm.
Avatar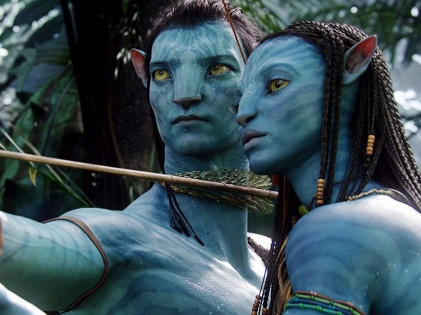 James Cameron's science fiction masterpiece will turn a decade old on December 18, 2019! Avatar holds the second position in the list of highest-earning movies in the box office, having been recently dethroned by Marvel's Avengers: Endgame. Set in the mid-22nd century, the film focuses on how humans try to conquer and mine a moon called Pandora as it is a rich resource of a mineral known as unobtanium. As mining operations expand, the native colony of Pandora, the Na'vi, are being threatened to extinction, and it is up to the main character, Jake Sully, to save them.
It's easy to forget movies we once enjoyed because of the constant release of exciting films every year. But sometimes, there are those that stick to us, and before we know it, ten years (and more!) have passed since the day we saw them in our local cinema for the first time. If you're feeling nostalgic, go watch these timeless flicks and enjoy!