Before we start binge-watching our all-time Christmas favorites like Home Alone and Elf while being all snug and cozy wrapped in our favorite fleece blanket, it would be fun to give ourselves a good scare before transitioning into the yuletide season — it's still Halloween after all!
There were a few good horror movies and TV shows that came out this year, including the comeback of everyone's favorite clown, Pennywise, in It: Chapter Two. Let's not forget Jordan Peele's blockbuster mystery-thriller hit, Us, which came out in March, and much like his previous success with Get Out, Peele received rave reviews for this movie. If you're looking for something creepy or disturbing to watch, consider these five movies/TV series!
Scary Stories to Tell in the Dark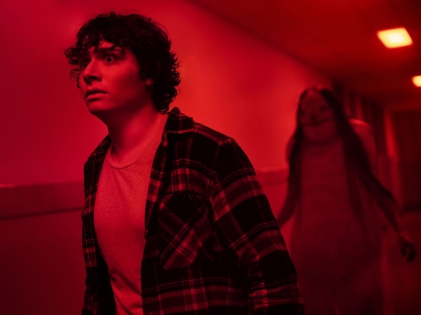 Released on August 9, 2019, Scary Stories To Tell in the Dark is based on Alvin Schwartz's children's book of the same name. The movie itself revolves around a group of teenagers who find a book in an abandoned house. In an eerie turn of events, these teenagers bear witness as horrifying stories start appearing on the pages of the book and then happen to them in real life. The original screen story was written and developed by none other than Academy-Award winner Guillermo del Toro — the same man behind classics like Pan's Labyrinth. But Dan and Kevin Hageman further developed it into a screenplay, and Norweigian film director André Øvredal was chosen to direct it.
Doctor Sleep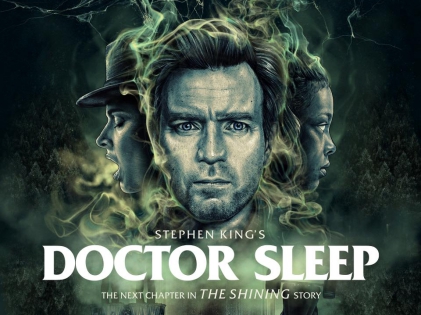 This year, many of Stephen King's works have been adapted into films and TV shows to the delight of his loyal band of followers. The latest one to be adapted is Doctor Sleep, the sequel to King's beloved classic titled The Shining. Here, we revisit the story of Dan Torrance and him dealing with the trauma of his experiences in the Overlook Hotel when he was a kid. As he struggles to deal with his issues, he meets Abra who shares the same psychic abilities as he does — "the shining". Trouble strikes when they're hunted by a cult called True Knot, and the duo teams up to save each other. Directed by Mike Flanagan, Doctor Sleep has been given the thumbs up by Stephen King himself, so we can be assured that it's going to be a good one!
Midsommar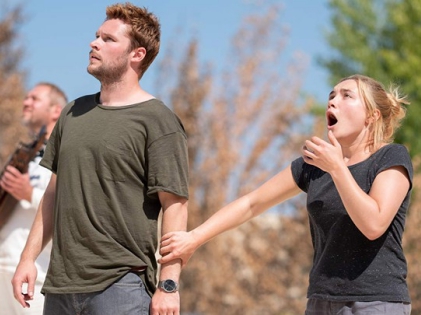 Ari Aster's Hereditary was one of the biggest and most well-received films in 2018. And this year, he's back with another movie, one that will disturb and horrify — Midsommar. This horror flick is about a group of teenagers who travel to Sweden for a festival but instead, they get trapped in the clutches of a cult. Released in the United States on July 3, 2019, Midsommar is a masterpiece of its own, with many having praised the acting chops of the cast of characters and of course, Aster's immense talent as the director. It doesn't exactly deal with ghouls and ghosts, but it will surely terrify you to no end!
Eli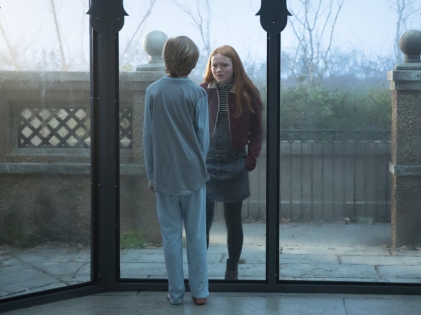 Directed by Ciarán Foy, Eli tells the story of the titular character who suffers from an unknown disease in which he appears to be allergic to everything around him. Desperate, his parents take him to a "facility" with the hope that Dr. Isabella Horn, the head doctor of the treatment, can cure Eli. While in the house, Eli starts experiencing supernatural occurrences, and he starts questioning and distrusting Dr. Horn's methods of treatment. The plot twist at the end will surely make your jaw drop!
Marianne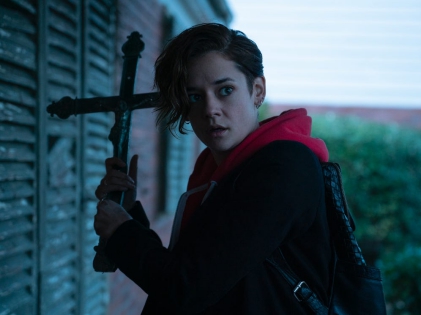 Here's something different. Marianne is a French horror web TV series that has received rave reviews from all quarters. It gained traction when Stephen King himself recommended it as a must-watch. Now available on Netflix, Marianne is about a renowned horror fiction writer named Emma Larsimon who is forced to go back to her hometown after realizing that the evil of her nightmares from her youth has come back to haunt her. If you're looking for something to binge-watch this Halloween, this series is definitely the solution to that!
Of course, aside from these, you can also opt for classic horror films or series — whatever catches your fancy, really. In fact, Netflix just released a slew of old-school horror flicks that will not only send tingles down your spine but will also make you feel nostalgic.