Ran out of things to do in keeping yourself entertained during the lockdown? Here are five things to keep you and your family entertained.
Engage in a Home Decor Challenge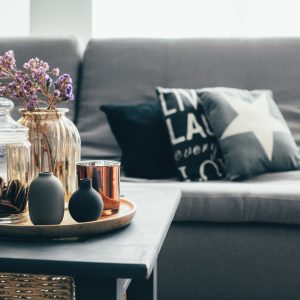 General home cleaning, deep cleaning, and decluttering are a natural routine for most people. So, how about creating a new look for your home? Besides this, you can also challenge yourself to give your home a no-penny makeover!
Give your home a new look by rearranging furniture and other stuff around. Play around with your chairs, sofas, bed, and tables. Change rugs and give your room a new theme. You could also try to arrange old photos, postcards, or greeting cards to create a memory wall. Be creative with your leftover paints (if you have). Bring your old household stuff and put them into a new use. Revamp your bookshelves by arranging your books by its size and colors. Document it and ask your friend in social media if it's's "yay" or "nay" and challenge them to beat your home decor skills.
Tour in Different Cities and Museums
Yes, that's right! It's's like you are going on a tour through time travel. Virtually travel to different cities using technology. Go online and enjoy the historical and social experiences in the ancient city of Rome through futurelearn.com. Learn more about their culture and explore their architecture in its 3D digital model view.
If you are an enthusiast of innovative European painting and sculpture or have a high aptitude for art appreciation, you can visit museums from the comfort of your home. Some such museums are the Museum of Modern Art (MoMA), Musée d'Orsay, British Museum, and 500 other museums at the comforts of your home. Art galleries and museums around the world offer free virtual tours. Come across the highlighted collections of Vincent van Gogh, Pablo Picasso, Claude Monet, and many more! Visit Google's arts and culture collection to start with your virtual tour.
Creative Food Contest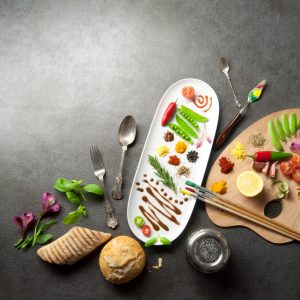 Daily meal plans and everyday cooking can get boring if you're preparing the same menu. Then be your MasterChef! Set up your household with food making competition. Everybody will then get the nerves for excitement and loosen up their creativity.
The idea is to prepare food with limited resources of ingredients that are only available in your kitchen. Buying groceries is not required (because savings are essential at this moment). You can start with something as simple as pizza, pasta, salad, smoothie or juice. Group yourself if you are a family of four or more. The criteria for judging are food presence, food taste, minimal cost consumption, creativity, and effort. Prepare a meal that is enough for everyone to partake with and vote for the winner.
Sing-along with Your Family
Singing is another way to relieve us from stress caused by this pandemic naturally. It helps in uplifting our spirits during the lockdown period. Ancient culture used music to provide healing rituals. Research shows that music is useful in mental therapy for many and improves breathing and language conditions. Singing is a powerful tool, and it gets a more substantial benefit when you sing along with others.
Start to sing along and play music with your family. You may also want to sing along with your favorite artists like Michael Jackson or Bruno Mars on YouTube. Or take part with a listening party from various music bands on social media. And how about play music like they did in one of the balconies in Italy? However, you can also host a virtual concert if you have the skill. Besides that, you can do things like hosting a sing-along virtually with your friends, family, and colleagues. And who knows, you might be singing along with the whole world?
Volunteer  to Extend Help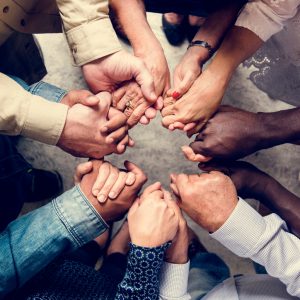 One way to easily cope during this period is to help others. You can volunteer your skills and help many people near you. You can encourage your child to write "thank you" letters for the healthcare professionals for their service in battling against the coronavirus.
If you can sew, you may stitch a facemask and donate them to the nearest hospital or healthcare institution. You could also share your printable patterns to others who may also want to help in giving free masks for those near their area. However, if that's not a skill you possess, you can volunteer to cook meals or provide snacks for people fighting the virus. The heroes such as doctors, nurses, police officers, the delivery person, and security guards surely deserve a snack!
Besides these, there are many more ways to engage yourself during the lockdown. But whatever happens, remember to stay indoors and continue exploring ways to entertain yourself. Don't forget to stay healthy and happy. Stay home, stay safe!