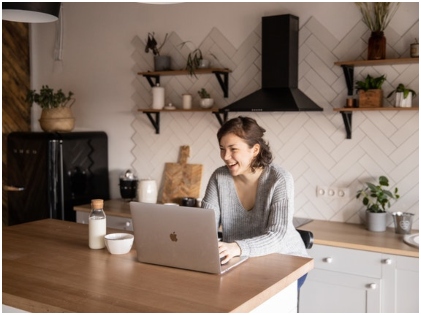 What is the difference between comedy and dark comedy? It isn't exactly the usual in-your-face comedy that throws the audience into peals of laughter. You can call it as layered comedy.
It is a special comedy genre that deserves a genre of its own as it combines the dark world and comedic world effortlessly. Dark comedy can also tackle morbid topics and give it a comedic coating. But it is gradually creating a presence of its own in the world of cinema. Here are a few of the films that do ample justice to the genre.
Harold and Maude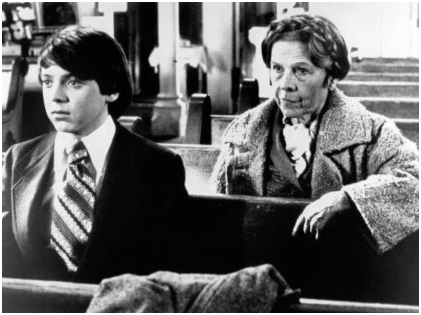 Harold and Maude are some of the most overlooked yet essential films of this genre. This follows the relationship between the death-obsessed youth and a free-spirited 79-year-old woman, Maude. It takes on their relationship and a new take on life. Director Hal Ashby tackles a morbid topic like death and provides a quirky theme on the same.
What works for it in its favor is the deadpan humor. Viewers get tickled over Harold's mother's take on her son's consistently weird behavior. The difference between Harold and Maude's characters is the backbone of the film. It is one of the best and classic dark comedy films that you could find.
What We Do In The Shadows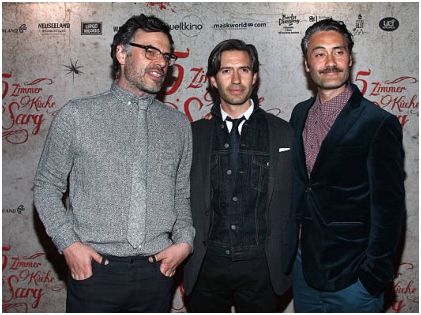 A funny vampire film? Well, bring it on. We have thought that we have seen every movie in this genre. However, this masterpiece is what one needs to see to bust some staid myths busted on this—nothing remotely typical or boring about it.
Here a bunch of vampires shares a room and fights life's battles with characteristic flair. Also, joining the party are zombies and werewolves, so it is fun in the best possible way.
Welcome to the Dollhouse
Welcome to the Dollhouse is another coming-of-age black comedy whose humor works because of its simplicity. The story depicts the life of an unpopular girl, Dawn Weiner (Heather Matarazzo), in her junior high school. Her journey, her struggles to fit in, form the story's crux and surely makes for an enthralling experience for the viewers. The witty lines and the stylized humor is what make the film distinctive. Viewers relate to the struggles of a junior high girl and how she navigates through her life journey.
The Voices
Dr. Doolittle is a murderous mind who has an unquenchable bloodlust, which makes for an interesting and intriguing watch. Ryan Reynolds plays a man called Jerry who hears these imaginary voices which come from cat and dog. This triggers him to more blood-thirsty than hospitable to the ones who cross his path.
While this is a dark comedy, some aspects of it also make it sad and sinister. The tone of the film is reminiscent of comedic gore in Evil Dead II, where the sadness sometimes overshadows the humor and sometimes the other way around. Reynold gives a powerful performance and cloaks his wicked deeds with a dash of humor.
The Fearless Vampire Killers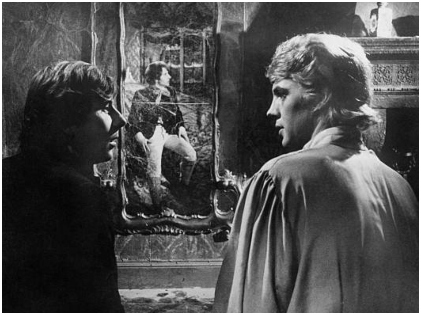 What is with vampires and dark humor that makes it a constant fixture in this genre? With a title like that, viewers know for sure that it will be a fun ride. In the story, Professor Abronsius (Jack MacGowran) plays a vampire hunter, Alfred (Roman Polanski), who travels through Transylvania and stops at an inn.
It is the story of how they rescue the innkeeper's daughter, Sarah (Sharon Tate), who gets kidnapped by Count von Krolock (Ferdy Mayne). The horror genre amalgamates with comedy effortlessly. The exaggerated facial make for a fun watch. This is what you can call a genre-bending film, and it leaves a lasting impression.
There are so many dark-comedy films that deserve mention in the list. And each one is different from the other, adding to this wealth of films that we can watch repeatedly. It makes you laugh over its inane content but also underlines some subtle emotions that make you think and think again. Do you have a favorite dark comedy film that you would like to share? Well, then, please share here and let us know all about it in the comments section below. We are sure that the fellow movie buffs here would love to hear your suggestions!