With the onset of 2020, country music fans are now on the hunt for a great tour or concert that they can be a part of. The year is full of stadium, arena, and amphitheater tours. Kenny Chesney, Miranda Lambert, and other superstars have already made their plans public, and the excitement of the fans has already begun to show.
However, this is just the beginning. Little Big Town has booked the theaters, while Blake Shelton is all set to revive the iconic Friends and Heroes Tour. Keith Urban is going to make a comeback in Las Vegas, and things are getting bigger by the day. There is a host of country tours that you can't afford to miss this year. Get some of the details below.
Alan Jackson's Packed Schedule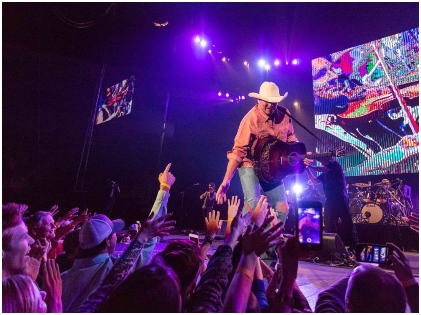 Jackson happens to be one of the best-selling music stars ever. He has sold more than 75 million records across the globe and has been honored with an induction into the 2001 Georgia Music Hall of Fame, 2017 Country Music Hall of Fame, and 2018 Nashville Songwriters Hall of Fame.
The two-time Grammy Award winner starts his tour in 2020 on the 10th of January and is hitting the Heritage Bank Center in Cincinnati, Ohio. The next day, Jackson will be at the Colonial Life Arena. You can celebrate Valentine's Day this year with the singer at State Farm Arena in Atlanta, Georgia. A day later, catch him at the Smoothie King Center in New Orleans. Barring May and June, Alan is ready to enthrall you all round the year, and this is undoubtedly going to be one hell of an experience.
Blake Shelton's Friends and Heroes Tour Dates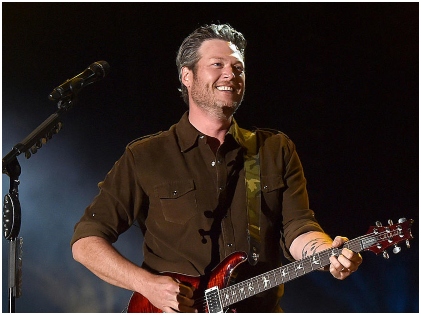 Kickstarting his musical journey with Austin, his debut single, Shelton has come a long way to enchant the audience with his high grossing albums like The Dreamer, Blake Shelton's Barn & Grill, Pure BS, and Startin' Fires.
It's needless to mention that Shelton does occupy a special place in the hearts of the music fans. This time, he will be back with his Friend and Heroes tour, and people are already going gaga over this. The tour was damn exciting last year and was indeed lapped up by every member of the audience. Hopefully, you would get to see Lauren Alaina, Trace Adkins, John Anderson, and Bellamy Brothers this time as well. Shelton will be launching his tour on the 13th of February in Portland. He will be traveling across 16 cities before ending the tour on 21st March.
Miranda Lambert Wildcard Tour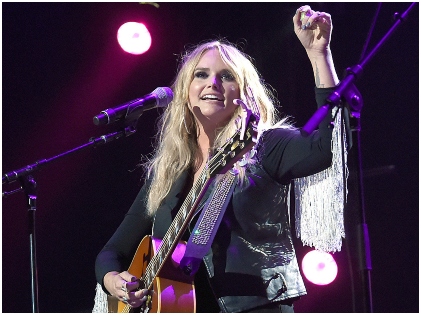 The country music star got fame by taking third place on Nashville Star, the USA Network singing competition show. She has laid her hands on the Country Music Association Awards, the Academy of Country Music Awards, and Grammy Awards as well.
She stole hearts with her 2005 album, Kerosene, and the rest is history. Lambert has just announced her Wildcard Tour this year. It all starts on January 16th at Bancorp South Arena in Tupelo and continues throughout the month as well as February. She is skipping March, and the next part of the tour begins on 23rd April. She takes it through the first week of May. All is well on that front, and the ball is all set to roll.
Keith Urban 2020 Las Vegas Residency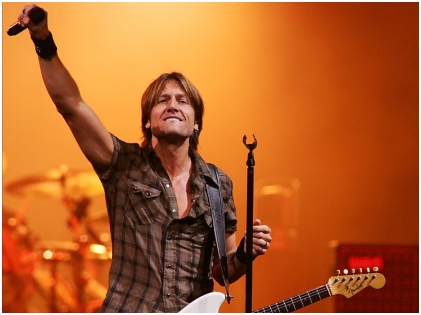 The true blue country music icon has been all over the place ever since he made his debut in the year 1999. His hits include Somebody Like You, But for the Grace of God, Stupid Boy, and Break on Me. He walked down the aisle with Hollywood actress Nicole Kidman in 2006. Keith is coming up with a string of performances encompassing 12 dates. The Keith Urban Live – Las Vegas tour will comprise four performances in January and will continue through April, July, as well as August. To elaborate, Urban has decided on January 10,11,17,18, 28, and 25, April 10 and 11, July 7, August 8, and November 20 and 21.
There is a slew of other tours that you cannot miss out on if you are a true country music fan. Coming up also are tours of George Strait, Luke Combs, Kane Brown, Morgan Wallen, Jason Aldean, Brooks & Dunn, so on and so forth. If you are a patron of music concerts and tours, the year 2020 will be a treat for you, for sure!