It's no secret that the new year is a time of personal reflection and reinvention. Come the beginning of a new year and people take a long hard look at themselves and their lives and notice the ruts, the cracks, and the gaps, and you scurry about your mind looking for ways on how to make improvements on yourself for the coming year. Whether you're looking for total reinvention, or to take up a new hobby or two, here are a couple of books to get you in the new-year groove!
Why Not Me?  By Mindy Kaling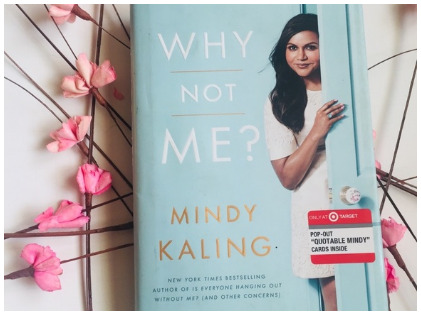 Reinvention isn't always all about a life-changing event or devastating loss. This entry is a second memoir by author Mindy Kaling, and it is something of an ode to seeking out your self-confidence without a life-altering event or traumatic incident. Kaling shares her insights on being a TV writer and even some gossip and her opinions on rom-com. The wit and humor keep you reading, and once you've read the last page, you'll stop telling yourself you aren't good enough and start looking at things in a whole new light.
Hope in the Dark by Rebecca Solnit
If your aim in entering 2020 is to do so with a positive attitude, then this is the right book to get that positivity fired up. Hope in the Dark fights for the case of radical hope, in spite of despair. The author isn't making any suggestions that we should all push our obstacles aside and plaster a fake smile across our faces. Instead, she encourages that we all celebrate the small victories that we come across in life and avoid throwing in the towel, even when things look bleak.  This is an excellent read to convince you that the results of optimism are not instant, but benefit you in the long run for sure!
Year of Yes: How to Dance It Out, Stand in the Sun and Be Your Own Person by Shonda Rhimes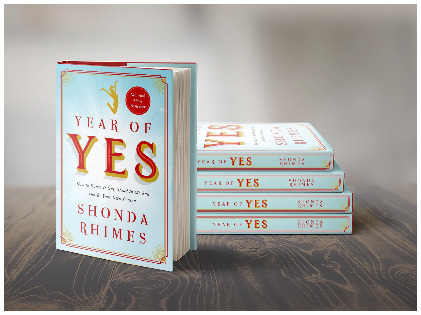 Whether you're a fan of Shondaland or not, this is a worthwhile read. The book is a written account of Rhimes' self-adopted challenge of saying yes to everything for a year. She took it upon herself after being convinced by her sister, to take on every unexpected invitation and project. Rhimes shares her experience and the transformative results from the challenge. This may not inspire you to take on a problem lie it of your own, but it is tempting to try out a couple of new experiences.
The Alchemist by Paulo Coelho
The Alchemist is the story of a shepherd boy called Santiago, who has big dreams. Santiago sets off on a quest in search of worldly treasure but meets unexpected obstacles along the way. This is a modern classic, a perfect read for dreamers. It is a novel that falls between the Little Prince and some self-help book. The fable is sure to resonate with you if you have ever found that you need something greater out of life as you know it.
Your Illustrated Guide to Becoming One With the Universe by Yumi Sakugawa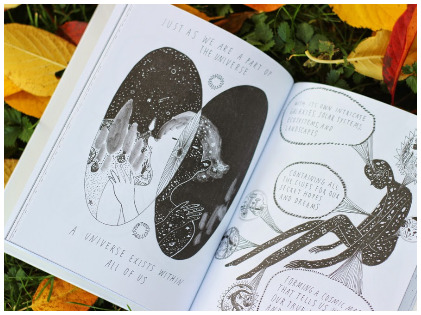 So many people enter the new year with somewhat high expectations of themselves and expecting a wildly productive year ahead. Of course, these are rather ambitious goals to strike. But often people are busy worrying about striking that they don't take the time to take a breath. This excellent read is great for helping you if you feel tension or a sense of being overwhelmed over the coming year. This is about existing as a part of the universe, and it can be an indispensable tool for keeping centered. The gorgeous and intricate ink drawings and the calming text all come together to make for a very relaxing and soothing book that will carry you through those intense times like a mother's arm in the middle of the night.
The lessons you learn and the ideas you develop through the help of these fantastic books will guide you to a better year this 2020, and any other year for that matter! Don't beat yourself up over when you should start your 'new you' project, because any time is better than never! So pick up one of these reads and get to thinking about what you can do to get more out of life this year!