Did you know that even if you don't have tons of money, you can still enjoy the many perks of traveling around the world like meeting new people, exploring new cultures, and eating local food? Moreover, you can also help people who might be willing to learn the skills in which you are an expert! Is there any better feeling in the world than traveling while helping others? Since retirement has given you ample time and a decent amount of money, this is probably how you can get the most out of your savings. Opportunities are available for anyone over the age of 55. Based on your fitness level, you can choose the destination of your liking, provided the place has all kinds of facilities that you might need because of your health issues. Here are some organizations that can help you in this regard:
Earthwatch Institute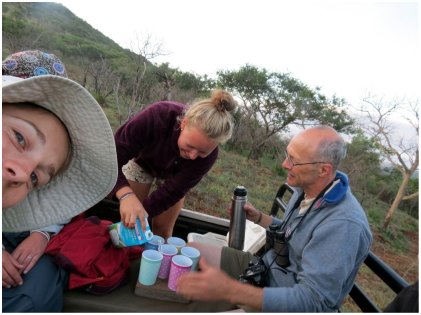 If you love science, then here is your chance to do more. At Earthwatch, science research and education projects are undertaken where lots of volunteers are needed for fieldwork. Click on the Expedition Search button on their website to find out various kinds of trips that might interest you. It can be a boathouse trip on the mighty Amazon, a week in the wilderness of Africa among the rhinos, or research work on the grizzly bears in Montana. Based on what you can afford both financially and healthwise, you have the freedom to choose whatever sounds fun for you. For those who do not want to go too far or work in the fields, there is good news for them, too – they can work inside museums. Our favorite trip is the five-day underwater trip in the Great Barrier Reef that costs only $1550!
Cross-Cultural Solutions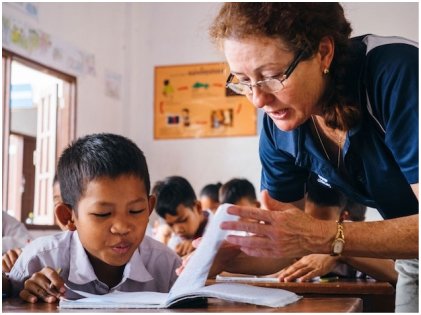 Cross-Cultural Solutions operates in nine countries and works closely with an orphanage, senior-living facilities, and a few others. Trips can last from 2 to 12 weeks. Meals, accommodations, and language lessons are for free, but visas, laundry services, and telephone bills are all your responsibility to pay. If you're interested, seniors over the age of 50 can volunteer. As a volunteer, you need to donate only four to five hours in an entire week. The rest of your time is free and you can do as you please. Be prepared to eat and stay like a local when volunteering with them. That is a novelty unless you don't like sharing rooms or not having electricity or hot water 24/7.
Habitat For Humanity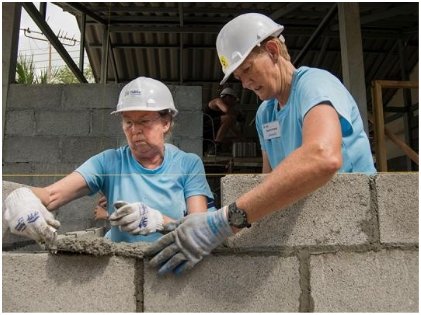 The well-known non-profit organization works in over 90 countries. Habitat For Humanity build homes for low-income families and need a lot of volunteers to do a multitude of tasks. If you are thinking this one is not for you because you do not know anything about building a house, you are wrong — you don't need to. The crew will teach you everything, and you only need to carry your enthusiasm and spirit to get the job done. They have programs in other continents, so traveling is definitely an option. Lodging, meals, land transportation, and insurance are covered for the small amount you pay.
Excited already? Well, so are we! Find out where you can go and make the most of your retired life.