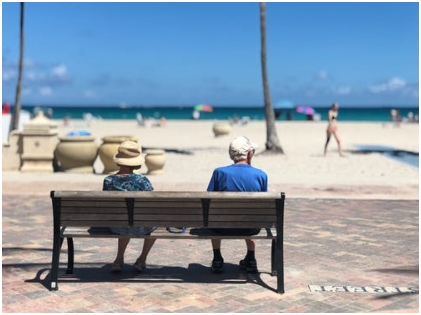 Panama has been one of the most attractive benefits programs for people who are retiring around the world. The country ensures that people living in the country get access to the bountiful of benefits. All you need is to process the residential visa, and you can move in to spend the rest of your retirement days in luxury.
Panama has been in the headlines for the right reasons. This country has found a mention in various prestigious international publications too. And most of them highlight the benefits it offers to foreign residents nearing their retirement.
Security
Panama is a safe place for retirees, mostly because it happens to be one of the lowest criminality rates in the region. For those who live there, you can enjoy tranquility and safety in an equal breath. There are various areas such as San Francisco, Santa Maria, Coco del Mar, and Costa del Este, highly safe. It is highly improbable that there would be any episodic violence such as assaults or robberies. Nobody should be paranoid and worry about what may happen in Panama. Other places in Panama city are regarded as safe such as Coronado, Buenaventura, El Valle, Boquete.
 Amazing Activities
You can never get bored in Panama! Panama City is a thriving modern metropolitan city complete with restaurants, shows, clubs, and everything you may require. The countryside is beautiful and peaceful. You can try horseback riding visit coffee and cocoa farms and adventure trails for the ones who are truly adventurous.
Many beaches are there, Atlantic and Pacific, where you can surf, sail, fish, or sunbathe, without anyone bothering you. There are also resort towns that offer high-class spa treatments and golf. There are various tours on offer where you could see the Famous Panama Canal find out various seven indigenous tribes that have been living there for years.
Great medical care facilities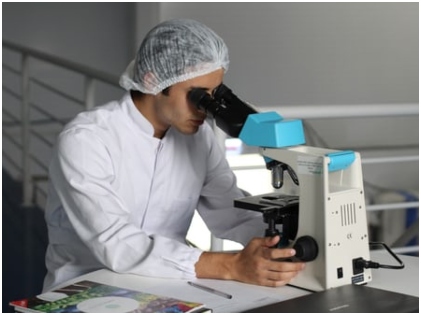 Panama also offers high-quality health care and modern hospitals. Panamanian doctors usually round off their studies and residencies in other countries and come back with their state-of-the-art knowledge to Panama with them. Most of the doctors are affiliated with top hospitals and top medical schools in the United States, such as John Hopkins.
Punta Pacifica Hospital is one of the best hospitals in Panama and has set great standards as high as those in North America. Panama is a great place for retirees because they offer cheap drugs and health care, mostly because of the less-costly office facilities and pharmaceutical companies' lower pricing.
Great weather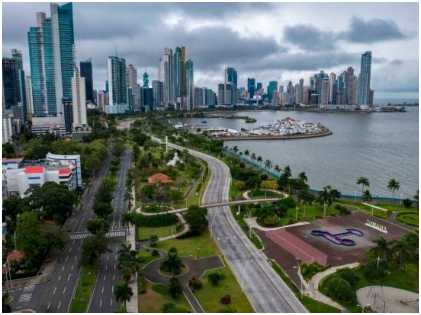 Panama has beautiful places such as mountain ranges and beautiful beaches such as the Atlantic and Pacific sides. The mountains are a sight to look at and made up of volcanic soil, which provides lush vegetation and a green landscape. If you prefer a tropical climate, then this is just the place for you.
Temperatures on the coast are just 75-90, which tend to have higher humidity than the inland areas. If you are someone who thrives in a warm climate, you need to move up the mountainside. And you will get that without a doubt in this wonderful country. In whichever part of Panama you are there, you will get access to mountains and beaches.
Affordable cost of living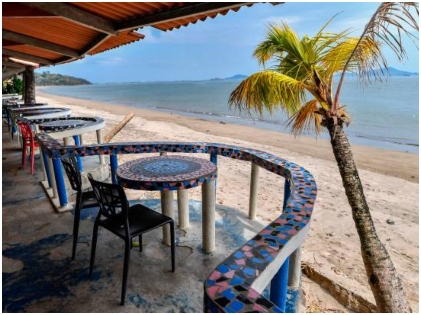 Whether your interests lie in small mountain cabins or the various plush apartments downtown, there is something for everyone for a person of every budget.
The cost of living can tend to vary from place to place.  Generally, you will get the value-for-money (as well as beauty) that in Panama's rural areas. You may need to shell out in a paltry sum of US$1,000 – US$1,200 per month in any one of the most idyllic rural villages in Panama. For those who plan to live more luxuriously in Panama City, you can shell an amount of $3000 per month for a couple.
Panama is popular for its reasonable cost of living. Panama provides the most bang for your buck. Another benefit is that the US dollar happens to be one of the country's primary currencies. And you don't even exchange rates. Well, there are so many reasons to choose Panama as your retirement destination. It is truly a paradise in every sense of the word. So, are you ready to explore Panama for your retirement? Do let us know in the comments section!