There's no doubt about it that you've heard of Mauritius' sparkling blue waters and glorious white sands. There's nobody who wouldn't love the sun kissing your skin and the glorious greens surrounding the paradise that is Mauritius! Well, as much as it has been a highly coveted vacationer's destination for many years, Mauritius is now open as a retirement destination, too!
If you love the idea of a retirement lifestyle centered on holiday making, you can make it happen! The tropical island has opened its doors to eligible non-citizen retirees. It opens avenues for those who are in search of a stress-free retirement in a harmonious, rainbow nation with a surprisingly affordable cost of living!
The Perfect Retirement Setting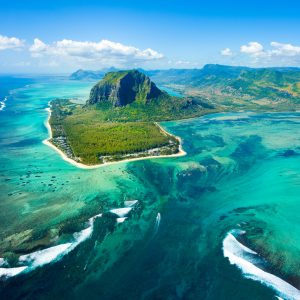 If you thought that perfect weather all year round was impossible, then think again! You can retire in a piece of paradise if you choose to retire in Mauritius! This tropical island is known for being friendly, welcoming, homely, and warm. Of course, for its spectacular warm weather.
The lush nature and greenery are perfect for nurturing your soul. You can enjoy a good quality of life with genuine friends that you will easily make while living on the island. Of course, there are other benefits, too!
Even More to Look At!
There are many added benefits and advantages to living in Mauritius. The incredibly affordable living costs, enjoying risk-free investment opportunities, and even taxes treaties with 43 countries so that you can best avoid double taxation of your income. The tax system is advantageous, and there is a quality healthcare system in place that meets international standards. Thus giving you peace of mind from medical emergencies or medical treatments that you may need.
How and Where To Start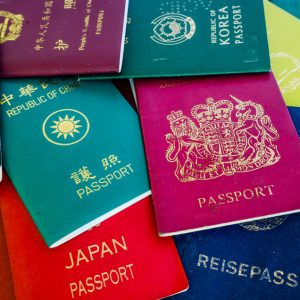 You can avail yourself of these benefits either by buying a property governed by the legal framework. Applying for citizenship under the retired non-citizen clause is also an option. For the latter choice, you can apply from 50 years old for a ten-year residence permit that is renewable. You may also apply for an Occupation Permit for three years. In the case of purchasing property, if you buy a residence valued at $500K or more under a scheme designed for foreign buyers. You are automatically qualifiable for a residence permit, as well as if you purchase an apartment at least two levels above ground in a condominium development. This permit is valid for as long as you own the property.
What About Family?
The great thing is that if you wish for your spouse and kids under the age of 24 to join you, they could also apply for residence permits! In case your concerns are about schooling, then worry no more. A lot of international schools and universities are open for enrolment by foreigners. These offer quality education and tuition in either French or English making it easy for foreign nationals. Air connectivity is excellent, which means there are daily flights off to Europe, Africa, the Middle East, and Asia, too. So, if you don't move your family to the island, you still have easy access to move between the island and your loved ones!
Non-Citizen Retirees Love the Island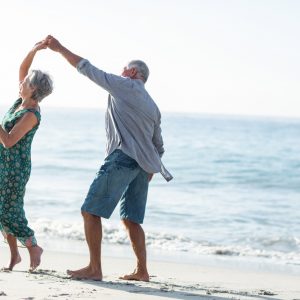 It was in 2006, that several schemes came up to attract non-citizens and foreign nationals to either work or retire in Mauritius. Since then, more than a staggering 17000 Occupation and Residence Permits have been issued. 10% of this astounding figure makes up non-citizen retirees who have fallen in love with the island. There will be more work and effort invested by the Mauritian government to entice more non-citizen retirees to retire on the island. This is in line with an announcement made in the last budget speech.
There is something about Mauritius and the way the island locals have taken full advantage of the opportunities they have. Over the last few years, the islanders have developed a real sense of hospitality towards foreigners, thanks to the island, which is a top holiday spot. This means that it is not unusual for foreigners and non-citizens to quickly form a strong bond with the locals, feeling right at home. The Mauritians converse in several languages, and this makes it easier for the prospective retiree who wishes to retire in Mauritius. On that note, will you consider retiring in this land of abundance?