Retirement is both a great and a funny phase of our lives. We look forward to it all the years that we are slogging at work, but we do not know what to do once we have retired. While a few people have too many plans for their retirement life, others are clueless.
If you have all the time and money on hand but not sure how to spend your retirement, here are five movies that could give you an idea of how you could break free from the monotony and make the most of your retired life.
The Intern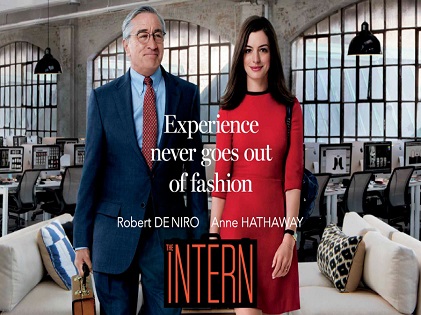 When we speak of an intern, what is the image that comes to your mind? A just teenager or probably a freshman trying to understand how the corporate world works, right? Well, how would it be if the tables turn? What if the intern ends up being the oldest person in the office? Will his experience come in handy, or will he be stuck to the job of bringing in coffee for everyone during meetings?
Well, to find answers to that question, you need to watch this hilarious movie from 2015. The movie has stars like Robert De Niro, Anne Hathaway, and Rene Russo so you can be sure that the movie will not just be a laugh riot, but also a complete entertainer!
The movie explores the journey of Ben Whittaker, a 70-year-old widower. He realizes that he is just not cut for retirement and decides to join an online fashion website as a senior intern for a skeptical boss. So, if you feel that a dull, boring retirement of not doing anything sounds unpleasant, watch this movie and get a tip or two on making your life the most happening one!
The Best Exotic Marigold Hotel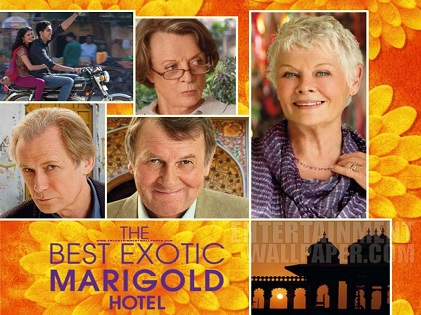 If your retirement plans involve a lot of travel, this is the movie you should watch before you pack your bags. While your vacation or travel abroad might not be as eventful as it happens in this movie, you are sure to meet a few of these characters in real life too.
The Best Exotic Marigold Hotel is about a few British pensioners who travel to India to live in a retirement hotel. The movie progresses with each of these pensioners finding new friendships, discovering themselves, and exploring a whole new life in this land far away from home!
I'll See You in My Dreams.
This is a cute sweet romantic comedy that you will love! It revolves around Carol Peterson and an old widow who tries to find love again with her friends' help. Blythe Danner and Sam Elliott play the adorable couple that finds love way past their retirement age and make you believe in the magic of love all over again! They reinstill your faith in love and how everyone would find their soulmate eventually!
Away from Her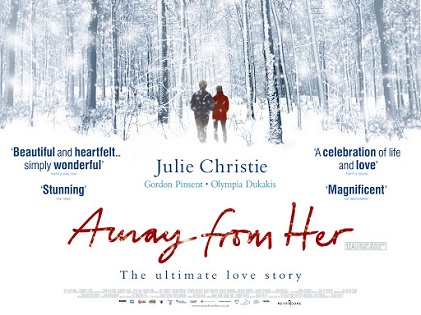 This one here on the list will bring you closer to your partner and move you to tears. It will want you to hold on to them and cherish every moment you have together. Away From Her is a Canadian independent drama film from 2006. How would it feel if your spouse doesn't recognize you after a 40-year-long marriage? Julie Christie brings to life the role of Fiona Anderson, who battles Alzheimer's and cannot remember her husband.
Gordon Pinsent plays the role of the husband and manages to strike a chord with the audience. Their journey and struggle to find love will prepare you for the sad realities that old age might hold for you!
Going in Style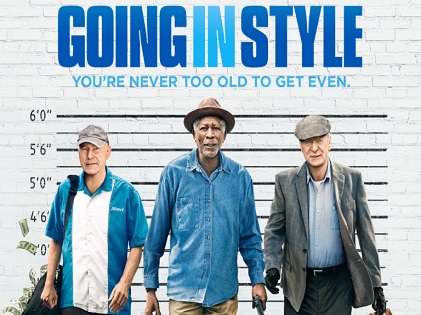 Well, this movie is something you should consider only for half a part of it. Are you wondering why we say so? Well, it is about a group of three lifelong friends who unite to go on an adventure of a lifetime.
And that's the part where you need to stop drawing inspiration from this film. The other half of the plot is about these friends trying to rob a bank that swindled their pension funds. They do so in an attempt to secure themselves and their loved ones financially.
Michael Caine, Morgan Freeman, and Alan Arkin will make you fall in love with their roles as Joe, Willie, and Albert, the cute older men who go that extra mile to be there for their friends. You are bound to feel a lump in your throat as you watch this cute-sad comedy film. And we can bet that you would call your childhood friends and plan an adventurous trip real soon!