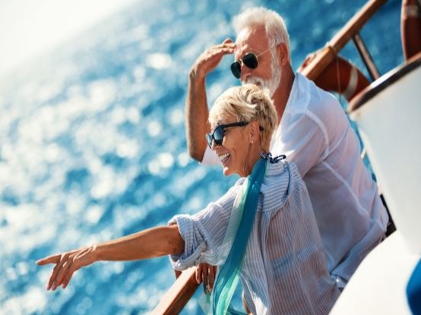 Don't want to retire in the same home you lived in all your life? Well, you are not alone. A lot of retirees wish to break away from the monotony and live in a community. However, numerous people are changing the trend of traditional retirements and opting to live alongside the sea. Yes, we are talking about retiring on cruise ships, choosing to live part-time, or choosing to sail.
Nowadays, many luxurious ships cater to retirees only. While in some cases, the options are expensive, in other cases, not so much. We believe it is a therapeutic way to spend time on a liner and enjoy the sea breeze and the gentle rocking! It sounds like bliss, but is it good in the long run? Well, find out more about this retirement lifestyle and its pros and cons.
Costs Of Living On Land
Let's have it straight, the cost of living on land isn't getting any cheaper. Not to forget about the independent living communities for seniors that can set you back by $1,500 to $10,000 monthly. This means the annual costs could be as high as $27,000 to $120,000.
Costs Of A Cruise Lifestyle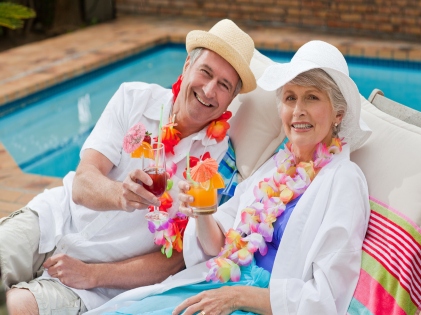 Cruise costs vary, and it mostly depends on things like stateroom quality and company. But there are budget trips that can give you a cruise trip for just $100 nightly and the maximum bang for your buck if you get off-season discounts or repositioning routes. There are also on offer some lucrative senior discounts.
You may not always get great locations, but if you are looking for a cruising lifestyle, then this is what you can opt for. Cruise lines such as Carnival, Celebrity, Royal Caribbean, and MSC offer amazing discounts for seniors. Say you get a weeklong cruise for just 500 bucks. Then you can get it all in $2,800, including all the extra costs you can think of.
Does a Cruise Ship Lifestyle Suit You?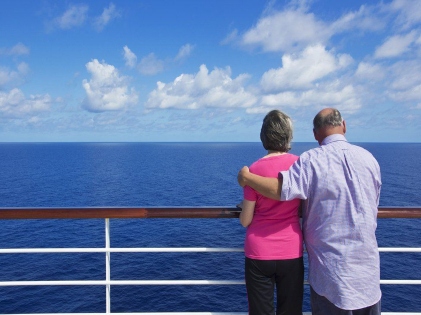 Cruise ship living is not for everyone, so it is always good to know beforehand what is in store for you. Some cruise liners can mimic a traditional landslide retirement experience aboard a ship. One such travel program is Senior Living at Sea. It offers a host of benefits such as onboard spa services, regular social events for retirees, fitness centers, medical facilities, shopping, licensed medical professionals on board, wheelchair accessibility, and so on.
It is also maintenance-free as housekeeping, laundry, and meals are all deftly managed by the cruise ship staff. There is an entertainment program on offer that offers the seniors a great opportunity to interact with fellow onboard senior members. However, most cruise liners do not allow pets on board—a minus point for those with pets. So, if you are a pet parent, this might not be the lifestyle for you!
Fancy a Cruise Ship Retirement? Points to Consider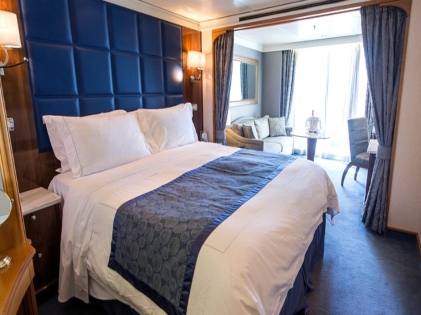 Suppose you are debating whether to spend your retirement life on the high seas. In that case, you need to consider a few points, Firstly your budget, consider your retirement budget and calculate the estimated costs of spending most of your retirement years on a cruise ship. Consider what you will do with your material possessions. Would you want to sell off your home or rent it out?
Check for proper health insurance coverage. Will it cover your health care needs if you are traveling abroad? Check how you can stay in touch with your family members and friends. Compare various cruise itineraries to find out which one takes you to your preferred destinations. Don't forget to check with your financial planner whether this cruise will fit into your scheme of things. Lastly, always check the cruise liner's reputation to know exactly what you are in for.
America's Custom-Designed, Amsterdam Liner
Commercial cruises cater to a cross-section of ages, but there are specific retirement programs such as Senior Living at Sea abroad. Holland America's custom-designed Amsterdam liner offers varied benefits and offers residents to host family members onboard. You can enquire about the prices that are on request.
The Luxury Liners
There are other luxury liners such as The World Residences at Sea, one of the largest private residential ships on the planet that offers amazing luxurious benefits. Right from 165 posh homes for sale, from studios to three bedrooms. Life on the ship is a cruise, yeah, that's right, offering various gastronomical indulgences and other fitness and wellness activities such as yoga, swimming, and a tennis court, prices are available on request.