It looks like 2020 is acquainting us with the 'new normal' in every possible way! The Emmy Awards this time featured typical Zoom speeches after victories, the glam-looks at the watch parties, and of course, observing the safety protocols necessary during times of COVID-19. This time, comedian Jimmy Kimmel gave a solid start to the 72nd Primetime Emmy Awards at the Staples Centres in Los Angeles on Sunday. And truly, it was a spectacle to watch! So what if you missed out on the live virtual ceremony? Here is a list of the best moments from the event. Read on!
Kimmel Addresses Cardboards, The New Audience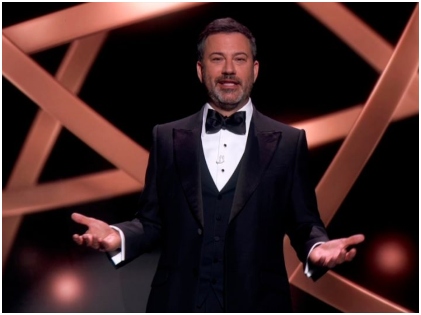 The organizers have done a great job by extracting some good crowd footage from past moments. But that's something you wouldn't figure out until you hear Kimmel speak about it. He said the actual audience comprised of 'cardboards' at the Staples Center. The nominees must have been in for a surprise seeing themselves in a unique avatar, excepting for Jason Bateman.
As Kimmel kept gesturing in his trademark funny style, taking names of different celebs, he paused on Jason Bateman (since his eyes moved!). Immediately after, the 'Ozark' star chipped in "mind your business, Kimmel." But this wasn't before he filled his seat with the cardboard version of his not so senior self.
Star Highlights Being Schitt's Creek; Regina And Zendaya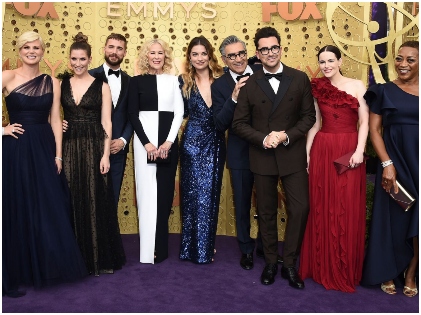 This Sunday was special for Schitt's Creek. Emmy witnessed history when the cast members of the series fetched every major award in the comedy section. The Lead Actor Award (won by Eugene Levy), Lead Actress Award (won by Catherine O'Hara), Supporting Actor Award (Dan Levy) and Supporting Actress Award (Annie Murphy). The Writing Award (won by Dan Levy) and Best Direction Award (Dan Levy and Andrew Cividino) add to this show's awards list. In short, this series bagged some of the most much-coveted awards.
Dan was so ecstatic at the moment that he termed it as the 'greatest experience' of his life. But his family wasn't the only one to redefine history. Regina King, the actress, became the lady with the most acting Emmys won by a Black performer by winning an award for Watchman. Let's not forget Zendaya, the Euphoria star, who was equally euphoric after becoming the youngest performer to grab an Emmy for the lead actress category in a drama series.
A Fashion Statement Of A Different Kind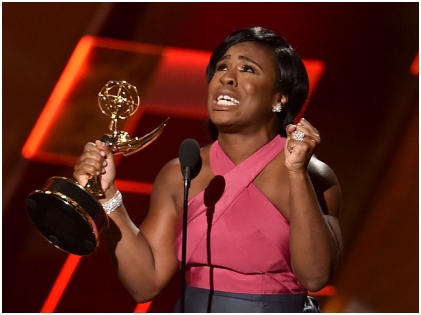 What stood surprising was that most nominees pulled off their respective styles with élan on Sunday. And most of them were dazzling in dresses that had a message! Most of these messages were about the upcoming elections, and the Black Lives Matter moment!
Winner Uzo Aduba (Mrs. America) and King draped themselves in shirts that honored Breonna Taylor, who was killed in March by policemen. Even Regina Kind wore the 'Say her name' shirt as a mark of respect. Star Yvonne Orji, from Insecure, also displayed the BLM fist at the left portion of her head.
This week, close to eight Emmy night outfits adorned by Tracee Ellis Ross, Mahershala Ali, Issa Rae, Nicholas Braun, Mark Ruffalo, Kerry Washington, Samira Wiley, and Aduba and few more celebs will see an auction. This will be to raise money for 'When We All Vote,' the non-partisan registration organization.
Cord Jefferson And The Thanksgiving To His Therapist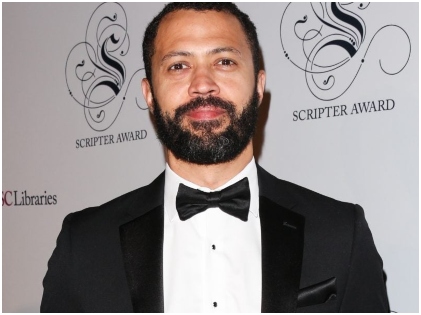 However, someone truly embodied the '2020 mood', it was Cord Jefferson, of the Watchmen fame. As he accepted his Emmy Award for his writing in the limited series alongside the creator, Damon Lindelof, he thanked his therapist, Ian. While he did so, he genuinely spoke about how "therapy should be made free in this country."
Also, he ensured that all the men and women who lost their lives in the Tulsa Massacre in 1921 didn't go unrecognized. The onus lies on the country to stay thankful to history, and not forget that!
Quarantine-Styled Emmy
So how would you expect awardees to get their Emmys while being in total isolation at the time of a pandemic? Well, special deliveries via 'someone in a hazmat suit,' maybe?
Ahead of the broadcast, a pre-recorded video short showcased interns at the academy visiting the nominees' houses, wearing specially made protective equipment. And no, it wasn't some mere stunt! Ramy Youssef had shared a hilarious video of the delivery person who was walking away wearing that protective gear with the trophy (Eugene Levy was the proud winner). The viral slip on Twitter got 4.3 million views!