If you have a senior loved one, friend, or relative who is on your gift list, you know the pains of deciding what to give them — something that they don't already have while still being functional and offering some kind of benefit for them. Old people generally own a lot of stuff, and the last thing they will want for Christmas or for their birthday is yet another useless item to clutter up their already cluttered cupboards, shelves, or homes.
Here we list some of the most functional and useful gifts you could gift an elderly person, and they will be very appreciative of it!
A Gift for the Unsturdy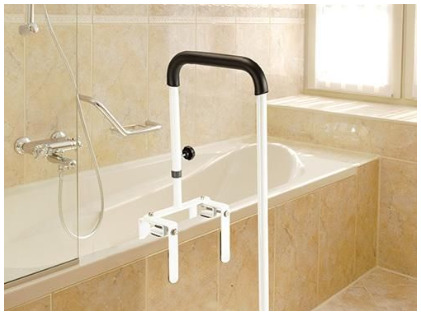 It is simply natural for a person to have increased difficulty to perform daily movements as they age, and having a bath or a shower is one daily task that can become almost daunting as you grow old. Gifting your elderly friend or loved one with bathroom grip-ware is thoughtful and useful. Obviously, old people don't want to slip or fall over and get hurt, especially not when their bodies take so long to heal in the first place! Grip-ware offers them more independence and confidence to have a bath or shower by helping them enter and exit the shower or bathtub easily and with stability. Go the extra mile and offer to help them by installing it for them (that is, if it is an item that needs to be installed). Avoid opting for suction cup devices that could lose suction and cause accidents. Opting for compact-sized accessories is a great idea for old people who enjoy traveling as they could take it with them!
A Gift For the Old Cook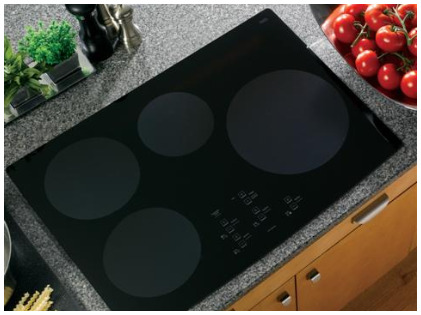 An induction cooktop is the best type of cooking surface for seniors for several reasons. Statistics will tell you that seniors are at a far higher risk than the general population when it comes to dying from a kitchen-related fire. Kitchen accidents can greatly be avoided by investing in an induction cooktop since the pot and its contents are the only things that get hot. The surface of the cooktop remains cool to touch, and this minimizes the risk of seniors burning their hands on the surface, burning spilled food, or accidentally setting a rag or cloth left on the cooktop on fire. The added benefit is that induction cooktops are infinitely easier to clean up, and your senior friend or loved one will certainly appreciate that as well! Nobody likes the elbow grease involved in scraping up burned food or sticky residue!
A Gift for the Chronic Senior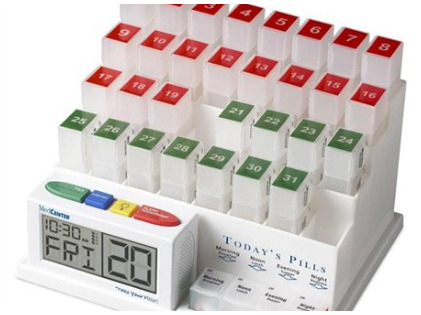 When you gift somebody something, there's nothing better than knowing that they will actually use the gift and that you have helped them in some way with something that will make their lives either more enjoyable or easier. A simple but very helpful gift for a senior who is on chronic medication is a pill organizer. A clever pill organizer can make life so much easier and maximize the independence of a senior in immeasurable ways. Managing medication can be challenging, especially when you have multiple pills to take and at specific times of the day. A pill organizer comes with monthly or weekly storage options and has several features like an alarm clock feature that beeps when it is time to take the pills, and easy-to-open lids to help older people who may struggle with child-proof lids. This is helpful for seniors who are forgetful as well or who are anxious about having a nap or dozing off and missing their pills. Peace of mind for you both!
Of course, some seniors would rather not receive a gift at all, and in this case, if you feel like you really do want to spoil them and they refuse to open a gift-wrapped box, there are still a couple of things you can do. Prepare an assortment of homecooked meals in parcels that are easily heated up in the microwave for a senior who lives on their own, and they will greatly appreciate having a cooked meal at times when they are sick, tired, or just not bothered to cook Also, get creative and put together meal coupons that your loved one can redeem by visiting you for dinner – it's a funny and thoughtful gift that will one day become a happy memory. So, be creative and put a smile on their faces with these gift ideas!