From Lord of the Rings to Harry Potter, it's undeniable that some of the most amazing movies to ever hit the cinemas have come from well-written books. Now that we're about to enter 2019, we have a lot of movies coming our way that are guaranteed to blow our socks off! Here are just a few titles that will hit theaters in 2019: Avengers: Endgame and Godzilla: King of Monsters, which are looking to be some of the greatest titles of next year. But there are also some really promising movies set for 2019 which have their plot's origin from books! It's always exciting to see how directors can artistically put the book into a two-and-a-half-hour movie that works and matches the original story perfectly. Of course, not every book-to-movie venture has been a success (cough, Eragon, cough). But, that doesn't stop us from trying to imagine how good these upcoming movies are going to be. Here are some movies from best-selling books that have a good chance of becoming some of the most incredible and loved movies for next year!
*SPOILER WARNING*
Pet Sematary – April 2019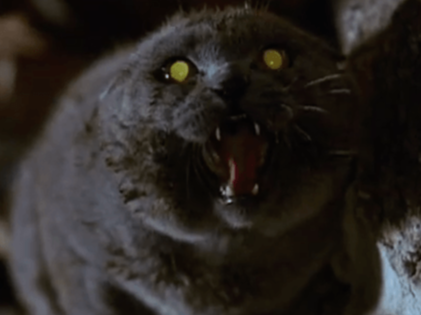 We're jumping straight into the horror genre to wake you all up! This book was written by none other than the King of Horror Fiction – Stephen King! He wrote this one back in 1983, and a 1989 movie adaptation had cemented this story as one of the scariest in the horror genre. Recently, Paramount took the plunge and decided to remake this classic. The movie is going to follow the story of the Creed family, who moves into a secluded house where not all is as it seems. After their cat is tragically hit by a truck, a collision which it couldn't survive, things start to get really weird. There's a 'pet sematary' near the house where they try to bury the cat, and that's where the trouble really begins, and things get out of hand. If you've seen the trailer of the movie, you know exactly the sort of creepy vibe it has. With any luck, this movie is going to exceed all expectations like the movie adaptation of IT, which was released last year in 2017, also written by Stephen King.
Artemis Fowl – August 2019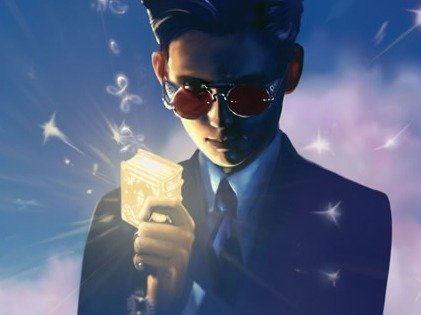 Artemis Fowl is often referred to as a masterpiece. It is a series of novels revolving around Artemis, the genius protagonist, who's adventures keep the reader glued to the book. We can only hope that the movie is going to be just as great. This one's either going to be an all-out success like the Harry Potter series or a downright fail like what happened to Percy Jackson. The movie is going to mainly focus around the story line of Artemis capturing a 'fairy LEPrecon' – yes it is actually written like that – in an attempt to hold him for ransom. The underlying idea is to use the money to fund the exploration of his father's whereabouts, who has gone missing. Once his father is back in his position, his family can start thriving again. The plot summary fails to do justice to how exciting the actual story is, which will leave you flabbergasted. We've got our fingers crossed that this movie performs well so that there's a whole series of Artemis Fowl movies to follow.
IT: Chapter Two  – September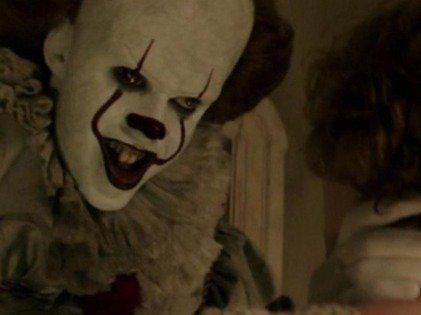 This movie is what success looks like. The first IT movie, inspired by the famous Stephen King novel, was seen as one of the top horror movies that have been released recently. It got a massive thumbs-up of approval from the audience and did extremely well in terms of box office sales. The story take part in two timelines which are 27 years apart, and while the book jumps from the past to the present and back again, the IT 2017 movie chose to focus only on the first timeline. This is where the protagonists, the Losers Club, are young kids who had to face the nightmarish clown-monster from the sewers. Now, the second movie is going to focus solely on the members of the Losers Club as adults when they are brought back together because of one single phone call. Now, this group of friends will have to face their childhood nemesis once more in a battle of courage, wits, and willpower.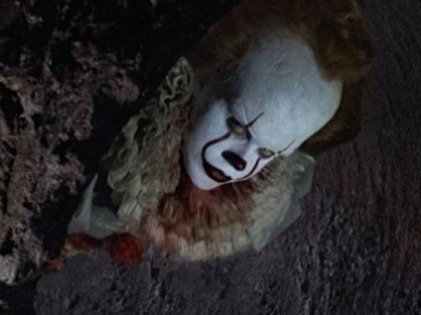 The movie is apparently going to focus more on what Pennywise, the clown-monster, is and what it's origins are. We do know that the directors have a very emotional ending waiting for us in the movie, so you have been warned!
Those are three really exciting movies coming next year, and we really hope you enjoy watching them! We know we will!