A good mystery flick is always a treat, and it keeps you glued to the movie's plot. You are always at the edge of your seat, biting your nails, going through every detail breathlessly, and constantly speculating on what's coming up next. You are always looking out for a dialogue or a clue that will help you reach the finale.
This is probably the reason why some of the best and iconic films ever made have a mystery plot to the story. However, only the savviest and the most brainy individuals can get to the crux before they unveil the mystery. Here you can find some of the best mysteries and whodunnits made for the silver screen.
Rear Window – Alfred Hitchcock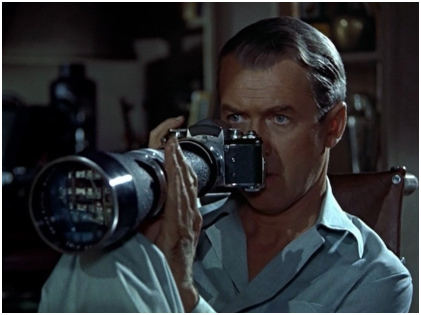 No thriller buff in the world has had any doubt on Alfred Hitchcock's ability to astonish with his trademark twists and turns in all the mystery flicks that he has churned out from his stable. One of his greatest films is Rear Window.
The plot of this movie has parodied in a host of your favorite television shows, such as Rocko's Modern Life and The Simpsons. James Stewart portrays the role of a photographer here who moves around in a wheelchair. One night, the sound of broken glass and the shriek of a woman come to his ears. News of murder breaks out, and Stewart believes that his neighbor had killed his wife. But, nothing would work if he doesn't have any substantial proof with him. Thus begins his search. This film is one of those on the list which you can repeatedly watch, despite knowing what happens in the end. The tension remains the same.
Zodiac – David Fincher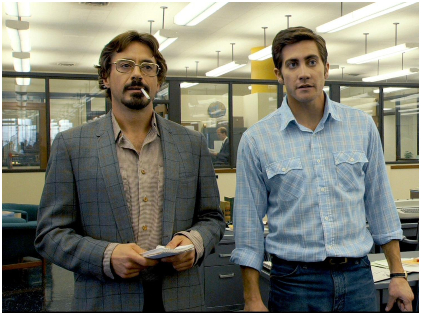 This 2007 film from David Fincher is fast-paced and smoothly woven. However, if you are expecting any happy ending with Zodiac, you would taste disappointment. That apart, the movie is a complete classic.
The film is about the hunt for a serial killer. Although you might get an idea of who the Zodiac is, the plot stops short of providing you with a proper ending. Unfortunately, this would seem to be a mystery forever. The fantastic cast includes Robert Downey Jr., Jake Gyllenhaal, and Mark Ruffalo, all of whom gave a stellar performance. Zodiac continues to be one thriller you can watch over and over again just to check if you could unearth any clue you missed on previously.
Mulholland Drive – David Lynch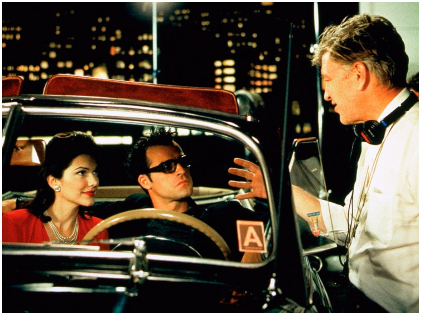 The narrative of Mullholand Drive is going to blow your mind. This flick by David Lynch is practically flawless owing to the minutest details that they took into account while making it.
Naomi Watts plays the role of a young girl who aspires to be an actress. She arrives in LA and become friends with a woman who is suffering from amnesia. Quite simple till here, right? Cool. But it doesn't remain simple anymore as the plot progresses. There is a Hollywood conspiracy amalgamated with the scariest diner of the world, a mysterious cowboy, and a host of vignettes hot on the heels of the characters. You might find the scenes a little bit disjointed as Lynch had the idea of turning this project into a television film. However, as time went by, they went on to add more materials to the plot to make it a full-fledged feature film. Everything about Mulholland Drive is mesmerizing.
Chinatown – Roman Polanski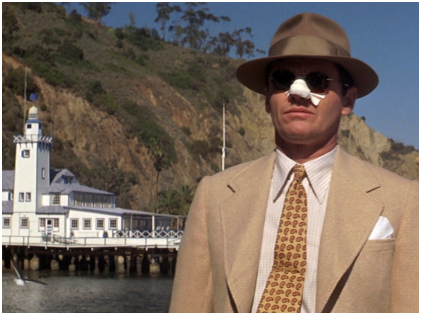 The neo-noir mystery flick by Roman Polanski is an all-time classic, and it has its reasons to be so. Chinatown is the perfect example of how real-life incidents and places can be made grander than what they are in reality.
The film draws inspiration from the California Water Wars that took place at the onset of the 20th century. Though Chinatown is a fictional representation, it makes things look so real and genuine. Of course, that is the charm that Polanski has weaved into the project. Jack Nicholson and Faye Dunaway play a private detective and a wealthy socialite, respectively. With a flawless screenplay, out-of-the-world performances, and one of the greatest endings in cinema, Chinatown stands out.
Now that you have some goodies at your fingertips don't delay in grabbing them. These flicks should be on your list if you are a mystery and thrill lover. Start binging right away!