When it comes to Kim Kardashian West. We know you think you know it all, thanks to the very public display of her personal life. And if you are 'Keeping up with the Kardashians' on the telly, we don't blame you for harboring the thought. We did some serious digging for you and found out some five weird but true facts about the social media darling ruling the hearts of everyone.
To the uninitiated, Kim Kardashian is an American media personality, socialite, businesswoman, model, and actress all rolled into one. She is famous for being famous. We know whatever Kim Kardashian does becomes national headlines. However, we can bet you did not know these little known six surprising facts her.
She Ran a Closet Organization Before Joining Showbiz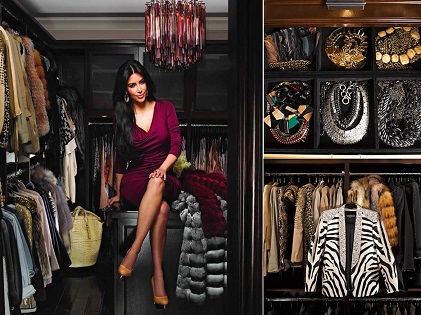 Yes, that's right Kim ran a closet organization and was into personal styling business. Her clientele included the likes of singer Brandy, Nicole Richie, and Paris Hilton.
She also started cleaning out closets for celebrities from Serena Willams to Cindy Crawford. She convinced Sugar Ray Leonard and his wife Bernadette to sell off her stuff on eBay. And thus made a neat profit while she was at it. Bernadette went on to recommend her to many of her friends and acquaintances. No wonder her friends called her the 'Queen of the closet scene.'
She Walked Down the Aisle Not Once But Three Times!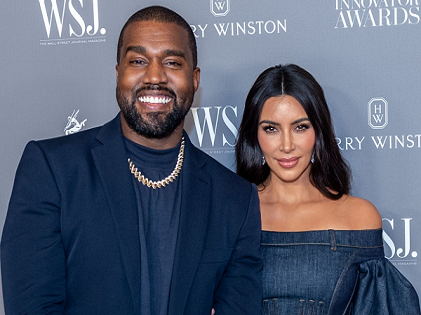 Much before she walked down the aisle with Kanye West, she tied the knot with Damon Thomas, a music producer, when she was just 19. Kim divorced him three years later and tied the knot with Kris Humphries. However, that marriage did not last beyond 72 days. However, legal wrangles made them stay married for two years!! Kim got married to Kayne in a grand ceremony on May 24, 2014, at Fort di Belvedere in Florence, Italy.
Kim's Only Vice? Iced Tea!
Kim is not into any kind of vices. However, she consumes iced tea excessively, which she likes to sweeten with Equal. Earlier she downed countless cups of iced tea and even put 10 equals in her cup. Currently, she has cut down on her crazy addiction and reduced her iced tea consumption to just one a day and now she consumes just three Equals a week!
She Is A Self-Confessed Elizabeth Taylor Fan!
Did you know Kim Kardashian was the last person to interview Elizabeth Taylor before she died in 2011? She knows all the nitty-gritty details about Elizabeth Taylor, even the details of the carat counts of Taylor's super-expensive diamond rings. Kim went on to buy three of Elizabeth's jade bracelets for a whopping $ 64,900. She says she feels the energy of her favorite icon in these precious jewels.
Cold Jewelry Gives Her the Chills!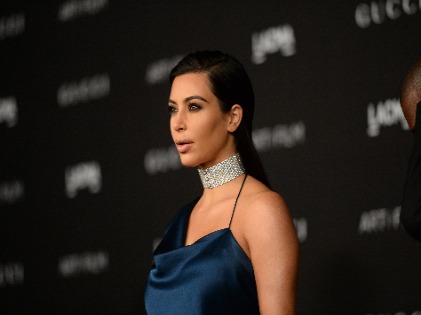 Kim is a self-confessed jewelry person but she abhors the feeling of cold clammy metal against her skin. So, her solution? She blow-dries all her jewelry before putting them on! She has called it her fetish or a weird 'Kim fact.'
Kim spoke about the same on Twitter that she made use of her blow-drier in more ways than one. Lately, though she has not been seen dripping with jewels as earlier. This is because of an incident in 2016, where men in masks stole her jewelry worth $10 million. Cold or not she has steered clear of flaunting her expensive jewelry at her public outings, settling for simple jewelry pieces.
Kim Dated Michael Jackson's Nephew
Kim Kardashian West dated TJ Jackson when she was a teenager. She also celebrated her fourteenth birthday at the Neverland Ranch. She was in complete awe of the place and described it as 'magical.' Kim found the baby elephants and chimpanzees fascinating and says that the memories of the place and the rides will always hold a special place in her heart.
Well, did you know all these facts about Kim Kardashian West? Well, you can love her, or hate her, but you cannot ignore her! That she is popular goes by the fact that she was the most googled personality in the year, 2008. Kim got there by beating the popular Britney Spears to the run-up! Talk about being an internet sensation. In short, Kim manages to appeal to the young and old alike and