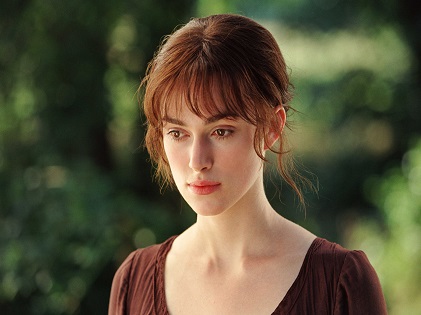 Movies are a great source of entertainment. There's no denying that. And watching strong female characters on screen is always great entertainment and motivation too. It will act as a welcome escape and a push in the right direction. This is especially true when you are dabbling with our issues. Watching a film one can be a much-needed escape as well as a shove in the right direction.
Female empowerment is not only about beating up baddies into a pulp. But rising to various occasions such as enrolling in a prestigious Law School, standing up firm for your rights, and something as simple as moving to a brand new city. Simple things such as this can boost your confidence as nothing else can. Sometimes just imagining yourself in the protagonist's shoes can give your mental fillip that even cups of hot java cannot give you! Dip into a world of estrogen-filled sass that you can learn from and live up to.
Elizabeth Bennet – Pride and Prejudice
Elizabeth Bennet has been our favorite character for the longest time, and the many screen adaptations on-screen have had us asking for more! What makes us love Elizabeth bennet is her irresistible charm, amazing wit, and her wonderful tenacity. We love Keira Knightley's performance in the 2005 version of the movie. She is every woman a woman wants to be, someone who is strong, expresses her mind, and marry whom she wants to marry.
Hermione Granger – Harry Potter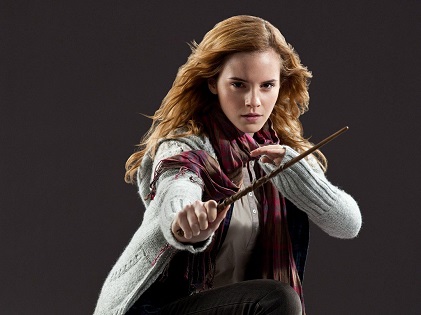 Harry and Ron are fast friends and the beautiful and smart Hermione joins them too. Emma Watson plays Hermione, admirably, and brings to life the role. She showcases Ron's skills and ultimately saves them from unforeseen danger. Hermione's portrayal of the character, especially her hunger to be student par excellence, can spur girls to be strong and smart.
Katherine Johnson  –Hidden Figures
All the main leading characters in Hidden Figures draw inspiration from some of the real-life characters. This includes Mary Jackson, Katherine Johnson, and Dorothy Vaughan at the National Aeronautics and Space Administration (NASA) in the sixties are all praiseworthy. But let's focus on the character of Katherine (Taraji Henson). She thrived in a stifling environment that wasn't conducive for her and put her best foot forward is a strong example of perseverance and poise.
Clarice Starling –Silence of the Lambs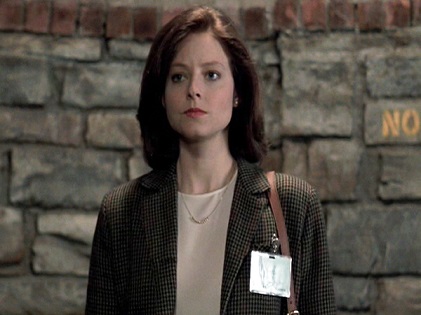 The Silence of the Lambs is one of the cult films that has kept viewers fixated. This is mainly because of its well-etched characters. The movie is famous for the calm, calculative, villain Hannibal Lecter, the cold-blooded killer Buffalo Bill and Clarice Starling ( Jodie Foster), who held her own amidst stalwarts. She's that FBI trainee who's asked to seek help from Hannibal, which leads her to Buffalo Bill. She falters and is fearful in less than hospital surroundings, but she ultimately captures the criminal she sets out to catch.
The Bride –Kill Bill
Uma Thurman aced her role in the Quentin Tarantino's Kill Bill series. Her role was that of a person who sought revenge on an assassin team Bill, Lucy Liu, Darryl Hanna, and Vivica A. Fox. This was after they try to murder her and her unborn baby. It's not for the faint-hearted as it includes generous doses of violence. But, what keeps us glued to the screen are the stylized action scenes and Thurman's fierce portrayal of the never-say-die bride.
Miranda Priestly – The Devil Wears Prada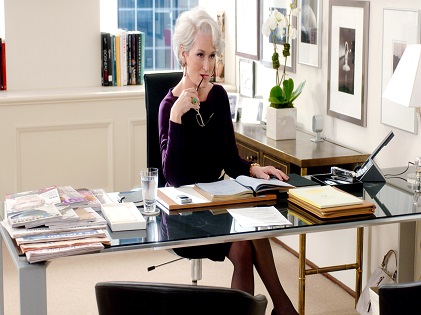 Meryl Streep, playing the role of Miranda Priestly, the stylish 'devil' steals hearts. Her character oozes confidence and fierceness, scaring, and overwhelming the bumbling Andy (Audrey Hepburn). However, she also helps her get rid of the awkward and green garb, encouraging her to find her own in the cut-throat industry.
Priestly walks her talk and talks her walk, becoming the epitome of poise and perfection in equal measure. She doesn't coddle the new girl, throws her into the thick of things, where she swims, sinks, and finally emerges as a successor. Anne isn't your average cookie-cutter character and finally throws off her glamorous career to start all over again. The two characters of the film can teach you a lot of things, but the key takeaway? Answers the question of who rules the world! That's right! We know you know!
What's your favorite female protagonist from the films you've seen? These are just a few of the films we seek inspiration from. We are sure many more amazing characters were an inspiration for all the women out there! However, we would love to hear all about the characters that were an inspiration to you!