Podcasts have become immensely popular over the past few years. Podcasts are a great way to stay entertained without having to watch videos or read an entire book. However, with about 750,000 podcasts and over 3 million episodes available, finding the  exact podcast you might like, is a tough task. For those who know where to look for interesting podcasts, they can get quite addicted to them. In case you are just starting your podcast journey, here are a few recommendations for podcasts that might grab your attention and keep you hooked for a while.
Dr. Death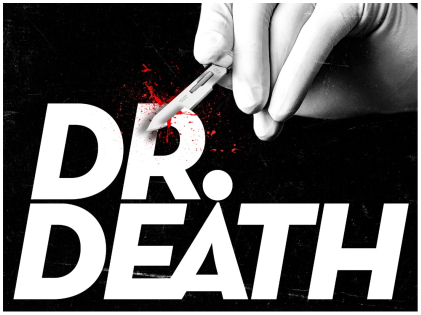 Most people love crime podcasts, and Dr. Death can be a good start for you if you are looking for one. The story is about a neurosurgeon from Dallas, who is apparently not interested in saving lives but acquiring power in any way he can. This podcast is from Wondery, and if the story of a doctor who stops at nothing to get to the top intrigues you, this one is a good choice!
Fresh Air
Fresh Air from NPR has been around since 1975, but it was only in 2017 when it was syndicated to 624 stations, and they got a big boost to their number of listeners. Terry Gross who has been hosting the show ever since its initiation is a pro at taking interviews. The in-depth interviews and the amount of research she does before asking her questions is incredible. Back in 2016, this was the most downloaded podcast on iTunes. Impressed? Check it out for yourself.
Unobscured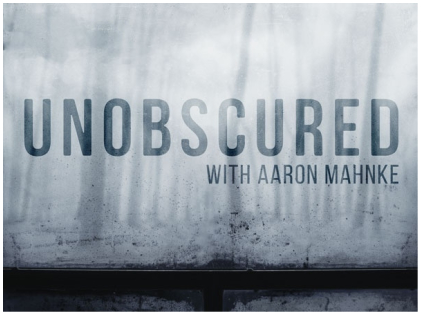 Unobscured by Aaron Mahnke is a highly intriguing podcast that has gained a lot of popularity already. Initially, it was Lore that made Mahnke popular. Later, he branched out and created two podcasts – Cabinet Of Curiosities and Unobscured. The episodes are now longer, and this particular podcast concentrates on one topic at a time — the episodes are serialized narratives. For example, season 1 featured the story of the Salem Witch Trials. So, you're bound to find a season that catches your fancy.
Caliphate
Interested about what's going on around you? Then Caliphate is the thing for you. Rukmini Callimachi is a journalist who follows the history of ISIS. Callimachi hopes to get to the core of all the fighting that is going on in Syria and find out who is fighting whom. She also explains what is it that draws people to ISIS and how the organization works. When the war on terror is costing the USA big bucks, you might want to know what's going on in the field of war!
Magic Lessons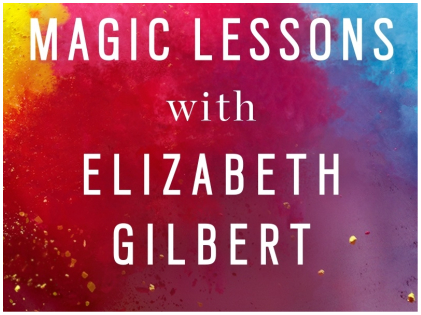 This podcast is the brainchild of writer Elizabeth Gilbert. If you are a creative person, this podcast might soon become absolutely essential for you. She helps an individual figure out how to overcome their creative blocks and become better in whatever they are doing. Though it might seem like the podcast is only for creative people, namely artists, it is actually more than that. It teaches life lessons and is a great podcast for anyone who is going through a rough patch, looking for inspiration and motivation. It all started with her book titled Big Magic: Creative Living Beyond Fear. The popularity of the book gave her an idea to start a spinoff podcast.
Small Town Murder
The podcast deals with exactly what it is named after – small-town murder crimes. By small town, they mean towns with a population of under 30,000. Often, these crimes are committed for such a petty reason that despite the nature of the crime, it is quite funny. Small town Murder digs deep into the lifestyle of small-town people and finds out crime stories that are funny yet true.
Sincerely, X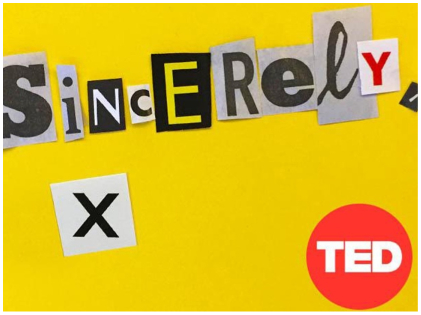 The last one in our list is a TED podcast that deals with hidden stories told by anonymous people. These stories are usually the ones that cannot be shared in general because of their nature. They are too risky, painful, or controversial to be shared in public. Host Sarah Kay guides listeners as they hear stories of a former cult addict or a con man. The stories are raw and honest and have powerful messages for all.
Podcasts have more value than checking your social media, and it keeps you engaged in a constructive way. If you are not a podcast fan already, try these channels and see if it is for you.