Veteran actress Nadja Regin breathed her last on 8th April this year, at the age of 87. The whole film and television fraternity mourned the loss as the official 007 Twitter account divulged the news. Nadja might have starred in a number of TV shows during her heydays, such as Dixon of Dock Green, The Saint, and Danger Man, but it was her performance as a 'bond girl' in From Russia with Love and Goldfinger, the two Bond films that made her grab the limelight. Serbian-born Nadja starred in several British films throughout her career.  The gorgeous Regin had a separate fanbase and her death has come as a shock for many. Let's take a look at the illustrious career of Nadja Regin, the glamorous Bond girl.
She Made A Strong Foothold In The British Film Industry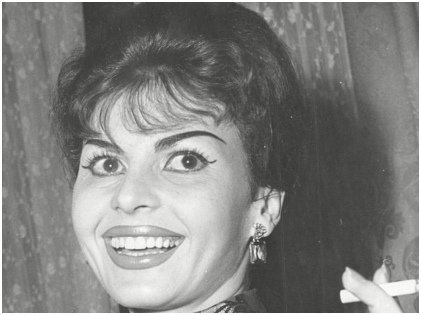 Born as Nadezda Poderegin on 2nd December 1931 in Belgrade, Nadja did her graduation from the esteemed Academy of Dramatic Arts as well as the University of Belgrade's Faculty of Philosophy. When she was still a student, Nadja realized her passion for acting. Soon, she took it up as her profession and started acting in Serbia as well as Germany. In the due course of time, she moved to Britain in the 50s decade. Regin gained a strong foothold in the British film industry, banking on her scintillating looks and raw talent. After rising to prominence with British films, she soon grabbed the offer of starring in From Russia with Love, her first Bond Film. It was Sean Connery's second film as Bond. Nadja played the lonely girlfriend of Ali Kerim Bey, portrayed by Pedro Armendariz.
She Appeared In Two James Bond Films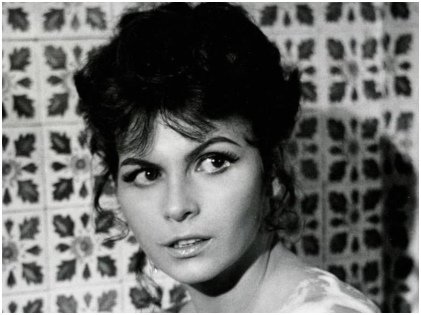 That was enough for her to feature in the pre-credit sequence of the next Bond film, Goldfinger in the year 1964. Here, she portrayed the role of Bonita, the nightclub dancer who sets a honey-trap for Bond. However, everything went topsy-turvy and the plan fell flat on the face. This was a small but notable performance from her. In the movie, she is seen as a gorgeous belly-dancer who dances at a Mexico nightclub. Working for the smuggler, Mr. Ramirez, she double-crosses Bond. However, Bond gets to know about her plan and uses her as a shield against the assassin. Regin had a meatier role in From Russia with Love, comparatively.
And She Conquered Television With Élan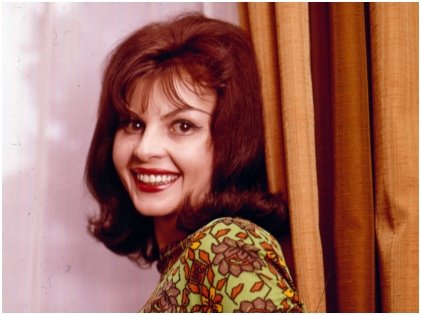 Post that, Regin made her foray into television and soon became a household name by making appearances in popular shows on TV. Aside from that, the actress also starred in Runway, the 1964 New Zealand film. The 70s decade saw her working for companies like Hammer Films and Hammer Films and garnered a good wealth in her banks. She already was a known face and her impressive net worth was, of course, the icing on the cake. After almost a decade, Regin made up her mind to step out of the limelight. Joining hands with Jelena, her sister, she launched a publishing company that specialized in philosophy and history.
A Successful Entrepreneur And An Accomplished Writer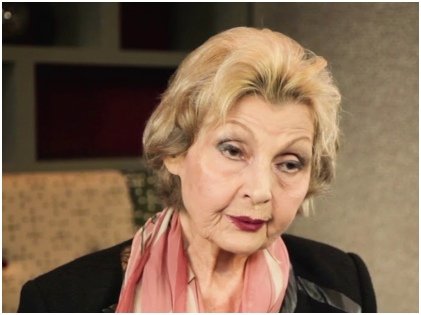 The company named Honeyglen Publishing Ltd also dealt with biography, belles lettres, and fiction. Nadja later switched to novel writing and devoted her time to create one of the best literary works in her life, The Victims and the Fools, a novel. In addition to that, Nadja also showcased her writing skills with The Puppet Planet, the story for kids and also worked extensively on Recollections, her memoirs. Nadja always said that she was a little embarrassed to be labeled as a 'Bond Girl' every time she stepped out into the public. But, later on, she shook off her embarrassment and took things in her stride.
Even though she found fame in a pretty short time, Regin had her feet firmly on the ground. This is perhaps the reason why she never thought twice before calling it a day. She bid adieu to Hollywood and set up her own business. Nadja was happy and content with whatever she received in life and was grateful to her fans for gifting her all the love in the world. Nadja Regin will always live on in our hearts for times to come. Goodbye, Bond Girl Nadja!