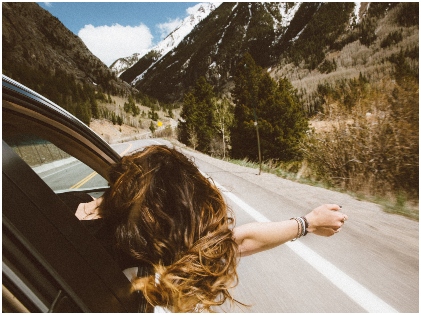 We bet you will jump at the idea of taking a road trip break with friends! There's no better feeling in the world than to a car full of good buddies singing at the top of their voices, riding away to the horizon, a contagious vibe pervading the car.
Stopping at food joints, eating your favorite foods, and planning things for the entire trip, and arguing over the places you should visit and the ones you should leave out – there are so many fun things to do on the trip. If you are wondering about car boredom, don't worry, we will fix that. These are some of the ultimate car-boredom beating hacks that will help you enjoy the trip despite a few hurdles here and there.
Get a Playlist
No road trip is complete without some fun tunes to jazz up your entire trip. Before starting on the trip, ensure to get a customized playlist that can cater to the whim and fancy of each of the road trip participants. Make it as varied and different as possible and cover the current chart-toppers, from classics to some old rock, anything that you can sing along with. Take your friends on board to compile the ultimate song list.
Have a Singalong Competition
Now you've got your perfect road trip playlist which has all the classic songs that you can belt out at full volume together. There is certainly no better feeling than singing out loud with some of your best buddies, trying to beat the loud car stereo, sometimes tunelessly and sometimes forgetting the lyrics of the song, sounding very much like karaoke going wrong, but still so much fun.
Watch the Sunrise or the Sunset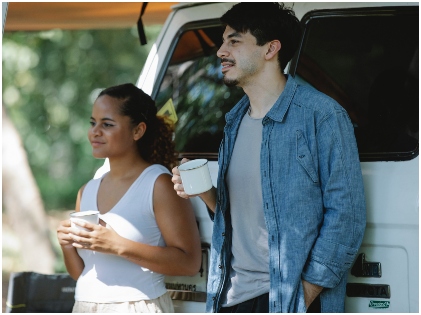 You deserve to see at least one sunrise or sunset during your trip. There isn't anything more magical than enjoying such moments with your friends, the quiet instances while breathing in the clean air and basking in the warm glow of the sun. Pullover to the side of the road to enjoy it with your friends as these times are the perfect settings for a good photo.
It may even be the perfect time to enjoy an evening meal as you talk and laugh, passing on tidbits and giving into the ambiance without gadgets, taking a break in the lull. Sunrises may be more difficult to catch, but a sunrise enjoyed with your friends can work as a memorable photo op, the perfect memory-making moment, one that you may regret missing. You can even go for a sunrise impromptu hike, one that will sneak in a little bit of movement after staying put in limb-curling moments at the car for hours.
Pack Your Own Food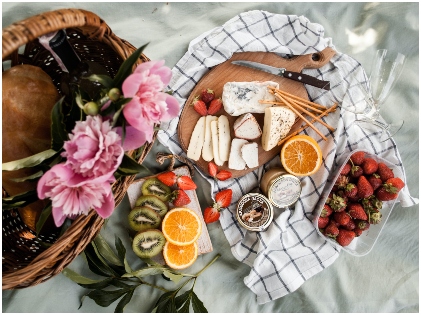 Eating out on a road trip may turn out to be expensive. The longer your trip, the more expensive and let's have it, most of the options available aren't exactly healthy. So, the most favorable option is to take along some food from home. It will be fun too as different friends will bring various types of food and you can enjoy a picnic whenever you want.
This way you can skip overpriced greasy burgers at gas stations. Well, you can always indulge in whenever you want, bringing food from home will give you more options, and they will be healthier ones for sure. It will call for a completely new dining experience. Also, remember to pick up the crumbs and trash them like responsible road trippers.
Camping Out for Atleast One Night
Road trips are especially fun because the trip does not have to follow a specific pattern. You can include whatever you want and enjoy to your heart's content. The other more fun thing that you can do is camp out for a night. Enjoy a night with your friends under a star-laden sky. That's the best part of road trips, you can camp anywhere you want, light a campfire, and even cook something to add an extra fun element. Even if you aren't a bonafide chef, there's something about camping out at night and enjoying a cooked meal.
There you go, the best part of going on a road trip is about sharing the experiences with the people with whom you have the best camaraderie! If you have ever gone on a road trip, share your magical experience with us.