Hollywood is a land of complicated, short-lived relationships and surprise engagements after only months of dating. Despite all the negative publicity that stars garner because of their short-lived relationships, we, lesser mortals, can't help but be smitten with their engagement stories. Every year, some of Hollywood's biggest and hottest stars bring out  stunning (and ridiculously expensive!) engagement rings to propose to their lady loves. However, this year has been exceptionally flourishing for the music industry in terms of engagement stories. We don't yet know what the future looks like, but right now, everything is pretty mushy. Here are some of the biggest engagement stories of the year so far!
Justin Bieber And Hailey Baldwin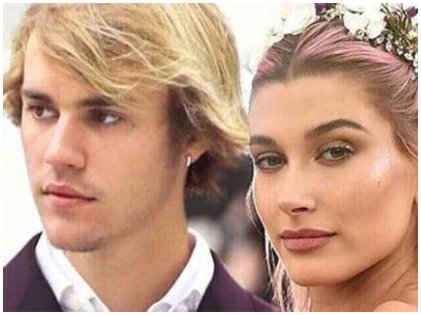 Justin Bieber and Hailey Baldwin have been friends for a while. Baldwin even went on to post comments on how cute Justin Bieber and Selena Gomez back when the two were still together. However, haven't we all heard how best friends become life partners? And believe it or not, we all find it extremely cute. Bieber's fans went crazy when he first took to Instagram to announce that he and Hailey were dating. Instagram has since been the best source for Bieber's fans to know exactly what is going on between these two. After several pictures of the two chilling out together, they finally announced that they were engaged. The cute Instagram message Justin shared with his followers had us swooning. Let's hope we will get to see a spectacular marriage very soon.
Pete Davidson And Ariana Grande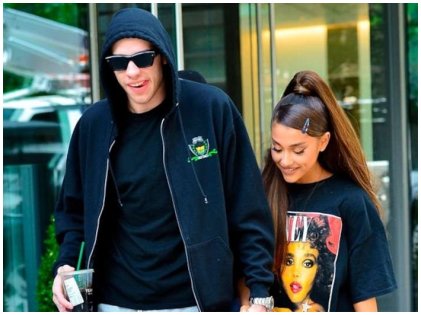 After dating for just weeks, Pete Davidson and Ariana Grande have crossed over to the other side of the line and got engaged. The pair is very much in love, and Ariana has even gone on to name one of her songs "Pete Davidson". She even confessed on Twitter to a fan that she loved Pete so much that she wanted something that would keep his memory always fresh. Hence, the name! There were tons of sweet moments shared between the couple.
The behind-the-scenes video of Ariana's "God Is A Woman" shows Ariana walking with Pete and calling him her fiance. She went on to get a cute tattoo on her ring finger that had the name of Pete, and there was no doubt left in her fans' minds that the two are tying the knot quite soon. The comedian was in some hot soup for his insensitive comments about the bombing at Manchester arena, but Ariana has defended her boyfriend like she should. All incidents point towards some serious relationship brewing between the two here.
Priyanka Chopra And Nick Jonas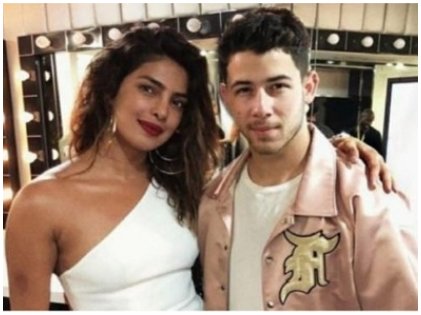 Though there has been no official announcement yet, various incidents indicate that this much-talked-about couple from Hollywood are indeed engaged. The two only started dating in May 2018 which left many baffled. They have been spotted quite a few times in public, going out on dates. In fact, Nick took Priyanka to a wedding in his family. Priyanka, on the other hand, took Nick to India, and the two went for a family vacation in Goa.
When things looked too cozy, Priyanka was seen hiding her engagement ring from the paparazzi. Later, various sources came up with stories about their engagement. One such source said that Nick shut down a Tiffany store in New York City in order to find a ring for his lady love. Later, he proposed to her on her 36th birthday when they went out on a date in London. They were also seen double-dating along with Joe Jonas and fiancee Sophie Turner.
Karlie Kloss And Joshua Kushner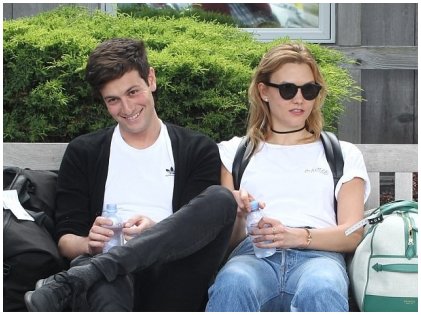 Another big engagement of the year so far has to be that of model Karlie Kloss and Jared Kushner's (senior advisor to US president Donald Trump) brother, Joshua Kushner. Looks like there is another big shot wedding coming up soon. Though they have been avoiding showing off their relationship on social media,  they recently posted a picture of them sharing a smooch. It was surprising to see the couple finally showing some PDA after staying away from the roving eyes of the paparazzi.
There have been several other engagements in Hollywood, but these four have definitely attracted a lot of attention. Now, we are waiting to see who ties the knot first! Best wishes to these couples!