When you hear the name, Stephen King, you're bound to automatically associate this man with horror fiction. With at least a whopping 88 published works under his belt, Stephen King is undoubtedly one of the most influential writers under this genre. As it is almost Halloween, we have compiled five of what is considered to be his best works. If you have yet to read any of Stephen King's novels, picking up these books this month may just be the best way to be introduced to the macabre and spine-tingling world of the King of Horror.
Carrie 
Published in 1974, this book is Stephen King's first published work and to this day, remains one of his best works. If it weren't for his wife, Tabitha's encouragement, this haunting book may have never been completed nor seen the light of the day. Set in 1979 in the fictional town of Chamberlain, Maine, this masterpiece recounts the story of Carrie White, a high school student who only knew pain throughout her life, and the day she discovered her unique ability which led to a gruesome turn of events during her school's prom night. Unlike Stephen King's later books, Carrie is only over 250 pages long, but it definitely packs a punch.
The Green Mile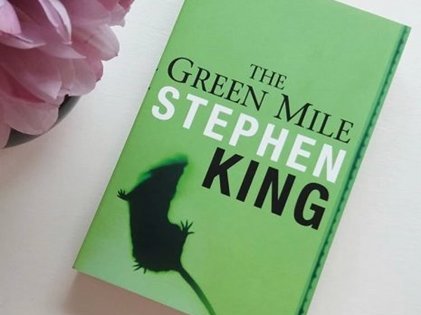 Many of us know the story of Paul Edgecomb and John Coffrey through the multi-awarded 1999 film adaptation of the same name, starring Tom Hanks and Michael Clark Duncan. But before movie buffs raved about this movie, bookworms have already gushed and loved this six-part serial novel, with the first of the bunch, subtitled The Two Dead Girls, released on March 1996 and the final installment, subtitled Coffrey on the Mile, released on August 1996. Interwoven with this prison drama is the element of magic realism as it tells the story of Paul, a death row supervisor, and John, a black man charged with the rape of two young girls who has the ability to heal people with just one touch.
The Stand
We're all too familiar with books and movies that describe a post-apocalyptic world brought about by a viral pandemic which had ravaged the human population. But before this idea even garnered worldwide popularity in modern times, Stephen King had already dipped his toes in this idea way back in 1978. Though he's not the first one to do so, what is admirable about The Stand is how he manages to capture a reader's attention all throughout 800 pages of this massive tome. It narrates the collapse of society after a huge percentage of the population died because of a disease and the quest for survival of those that remain, choosing between good and evil.
The Shining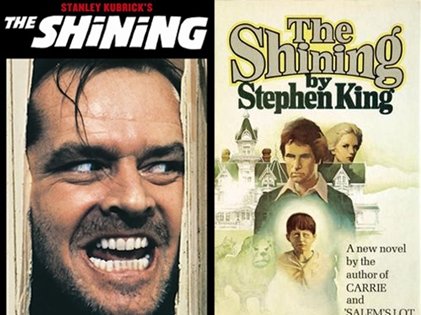 Though Stephen King despised Stanley Kubrick's adaptation of this novel, The Shining is probably one of the most recognized horror stories to date, not to mention, the iconic line, "Come play with us." being a constant pop culture reference among horror fans. If you've neither read the book or seen the film, this novel, which catapulted King's career as a horror fiction writer, is the story of Jack Torrance working as the off-season caretaker of the Overlook Hotel. With his wife and son in tow, Jack experiences eerie paranormal activities as he grapples with his sanity and his battle with alcoholism.
It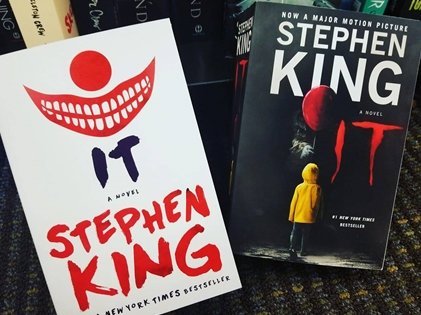 Generations of readers and movie-goers now deal with a fear of clowns all because of this book and its 1990 miniseries adaptation — Pennywise is probably one of the most iconic and complex villains in the history of horror fiction. This gargantuan 1100-page novel is the story of how an entity, only referred throughout the book as "It", terrorizes the small, fictional town of Derry, Maine. Told between two alternating time periods, It is the story of a group of friends who call themselves The Losers Club and how they deal and eventually come face-to-face with the monster once as children, and again as adults. It is arguably one of Stephen King's best works, a timeless classic horror story that will definitely inspire future writers and scare the next generation of readers.
If you've read all the books in this list but crave for more from the modern master of horror, perhaps you'd fancy his anthology of short stories such as Skeleton Crew, Night Shift, Different Seasons, and Everything's Eventual or maybe you'd like to sample some of his newer works like Sleeping Beauties (co-written with his son, Owen King) and The Outsider. Whichever Stephen King book you do decide to pick up, we're certain it will definitely send chills up your spine. Happy reading!