We are a sucker for everything celebrity — whether it's fashion, their houses, or choice of cars. Following our favorite stars and emulating them makes us feel like we have some sort of a connection. Basically, it makes us feel good about ourselves. However, it is not easy to match up with the kind of activities stars prefer. They are way out of our budget and means. But, it doesn't hurt to read about them and fantasize a little, maybe? So here is what your favorite stars are doing this summer!
The Beckhams Celebrate Their 20th Wedding Anniversary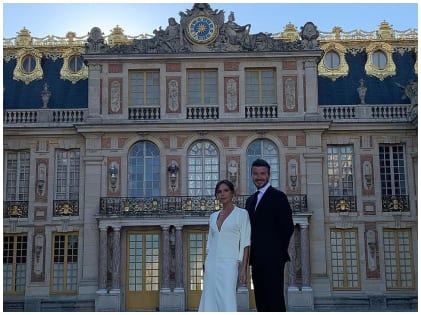 Celebrating an anniversary is always special whether you are a celebrity or not. But when you have the last name Beckham and you have millions as your net worth, then you need to do it in style. So that's what David Beckham and wife, Victoria, did as they celebrated their 20th marriage anniversary in France. They opted for a private tour of the Versailles while sipping some of the best champagnes in the world. What a way to ring in their anniversary, right? But that's not all — after the tour, the couple went back to Paris to enjoy a dinner at none other than Guy Savoy. We hear that the celebrated couple also spent some quality time with their kids in Miami. After all, a summer vacay is not complete without kids going to the waterparks!
Cardi B's Birthday Bash For Daughter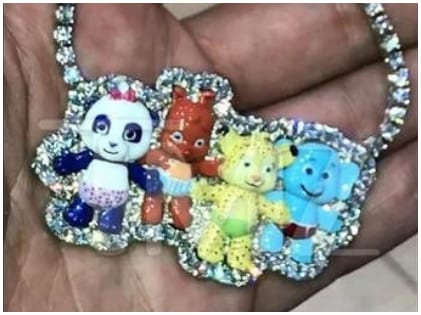 Rapper Cardi B is known for her extravagant style, and now, she proved that extravagance is her style as they celebrated the birthday of her daughter, Kulture, with a huge party that cost about $400,000. After all, it was her birthday party! Unfortunately, the party happened on a day when New York faced a power outage and hence a blackout. However, all went all for them and Cardi B later thanked her guests, saying they made a Lituation out of a negative situation! The rainbow theme of the party was seen on the dresses as well as on the cakes. Kulture received some very expensive gifts and one of them was a $100,00 diamond chain!
Sophie Turner And Joe Jonas's Honeymoon In Maldives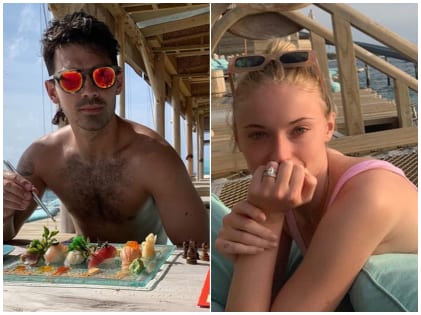 The stunning couple got hitched the second time in Paris just a few days back, and then they went for their honeymoon in the island country of Maldives. With pristine white-sand beaches and some of the most exotic resorts, Maldives has been a celeb-favorite for quite some time now. They had a two-story water bungalow that looked breathtakingly beautiful. We also heard that the villa costs about $8000 a night. With the Jonas Brothers making a comeback and Sophie Turner just completing the final episode of Game Of Thrones, it is safe to assume they have enough in their bank accounts to afford all that!
Kylie Jenner's OTT Vacation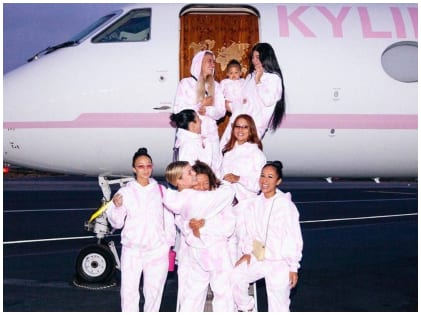 The Jenners and the Kardashians have a reputation for making things over-the-top — whether it is an outfit, a party, or a trip! Kylie Jenner proved herself a true-blue Jenner-Kardashian clan when she planned this extravagant trip to Turks And Caicos recently. The occasion was the launch of Kylie's summer skincare line. Hence, she wanted to take a trip with her girlfriends to the mesmerizing islands of Turks and Caicos. The private jet had Kylie Skin emblazoned in pink on it. The interiors were all pink, too. Since being understated is not their style, Kylie skin was written on pretty much everywhere you looked, including the coconuts from which they drank. Her Instagram feed was flooded with pictures from the vacation, and we couldn't have enough of them, especially the gorgeous Airbnb that they rented! However, it was her sensual pic in just a straw hat that drew the most attention as expected. The Jenner-Kardashians never disappoint!
The rich and the famous always have our attention. However, since the weather is glorious and it won't stay this good for long, why not plan out your summer vacation, too? It doesn't have to be as decadent as these celebs, but it can still be quite exciting. Did you know planning for a trip itself can make those happy hormones flow? Hence, start right away!