Stand up paddleboarding is the water sport that has been making massive waves after waves across the globe. This is a popular, fun, and healthy activity that started in Hawaii and later on became well known all over the world. If you are into stand up paddleboarding, here are some of the best SUP destinations in North America that you should visit.
Dana Point, California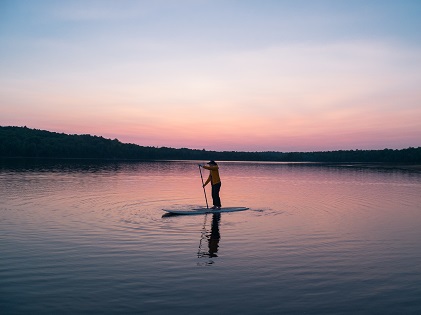 A beautiful place to relax and to show off your stand up paddling skills, Danna Point will entice you with its picturesque community along the beach, and it is a go-to destination for SUP lovers. The home of the annual Battle of the Paddle and a lot of other stand up paddling race all through the year, the Doheny Beach can be found in the heart of Dana Point. Just around the corner, you can also find a white stretch of a sandy beach that is the meeting place and the entry point for the flatwater paddling in the harbor, the Baby Beach.
Punta Mita, Mexico
Punta Mita is the Waikiki of Mexico, and it is a peaceful and laid back community that is a favorite spot of tourists and paddlers. It is just twenty minutes away from the airport that is in Puerto Vallarta and stands up paddling is a big thing down there. This enticing and stunning peninsula is full of beaches with perfect waves that are suitable for stand up paddling fun. In Punta Mita, you will find Sayulita funky point break and the famous rolling waves that can be found in Anclote.
Charleston, South Carolina
There are a lot of great SUP destinations all over North America, so what makes Charleston special? Apart from all of the great cultural spots in the area, another charm of Charleston is that you can drive going any direction in that area. After five minutes, you will find a body of water in front of you. Whether it is Charleston Harbor, Cooper River or the Atlantic, that would still be a great spot of paddling all day long. Folly Beach is one of the great spots for stand up paddling due to its very friendly waves. The paddling community is also growing fast, so there will be a lot of people you can paddle with. It is a beautiful place that is rich in history and with a mellow pace of life; everyone is friendly there and are ready to paddle with you.
Rincón, Puerto Rico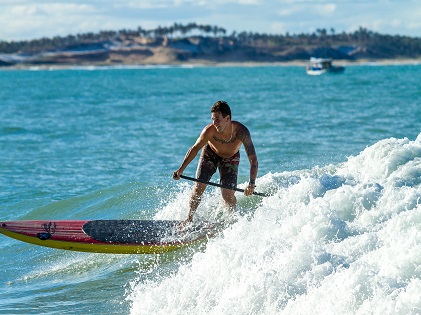 This is a place where the Caribbean Sea meets the Atlantic Ocean. So it's no wonder Rincón is a seaside paradise for many. It is also famously known as The Surfing Capital and the Town of Beautiful Sunsets, but this beautiful place is more than that.
This place offers the perfect setting for standup paddling because of the ideal downwind session in the afternoon, and the north side of this place also has strong trade winds. If you like paddling on flat water, you can always turn to the south side at the Tres Palmas Marine Reserve, and when people get lucky, they can even paddle with sea turtles, dolphins, and manatees by their side. Rincón holds one of the biggest stand-up paddling races along the Caribbean every spring. The Rincón Beachboy Paddle Race has a lot of attendees who enjoy what they call the biggest stand up the paddling party with a race. This is one event you should experience.
Providence, Rhode Island
Providence is the only major city that you can find in Rhode Island. It is a diverse and picturesque city that has flat-water surrounding it, which is why it is rich with surfing and paddling opportunities. It is an Ocean State and for a great reason. On the south side of Providence, you will find an idyllic waterfront town – Warwick. Warwick is one of the best paddling spots in the area. Narragansett, a beach town with a lot of great surfing and open ocean cruising can be found if you go further south for another fifteen minutes.
Seattle, Washington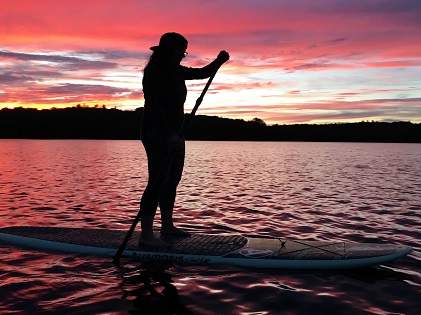 Paddlers from this part of North America love how strong the bond is among the paddling community.  They love the lakes, rivers, downwind runs, and surfs. It provides an ideal setting for stand up paddling.
While other destinations hold big races annually, Seattle has a lot of great afternoon gatherings all year long. If you're into SUP, what are you waiting for? Grab your board, visit one of these destinations, and get ready to have fun.