2020 has been tough. To battle through the pandemic, we had to keep ourselves busy. And thankfully, we had options galore. Movies have slipped off and given way to TV for the most part. Shows like Tiger King kept us glued before our small screens, thanks to the unpredictable twists and turns!
That's just one. There have been more like Lovecraft Country, The Last Dance, and so on. This year, we needed the distraction, and TV fit the bill perfectly. So don't blame yourself if you've spent umpteen hours at it. Rather, you should take a look at some of the best shows that debuted in 2020.
Never Have I Ever – Netflix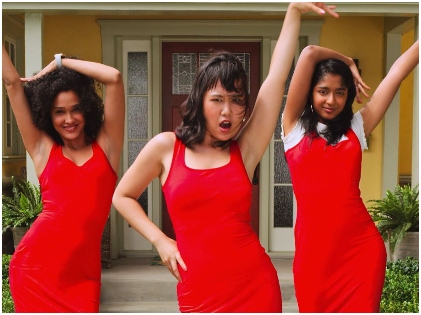 The coming-of-age story of Mindy Kaling has been a top favorite for being so real. If nothing else, watch this for the narrator, John McEnroe. The show brilliantly depicts an Indian family based in California. Not that you haven't seen a show like this before. But we can say for sure that some unique characters will stay with you long after the show gets over.
Maybe you can connect with Devi, an ordinary high school student with average performance but trying to be cool and have a boyfriend. But fate plays it harsh when dad dies. Watch it to know more.
Betty – HBO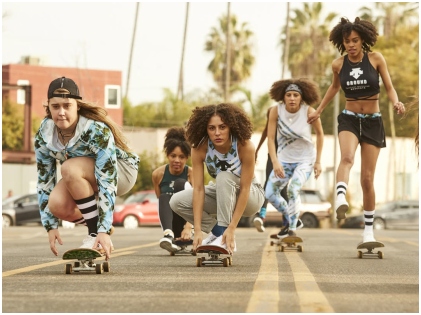 Amidst the daily strife and humdrum that makes mornings so drab, sometimes a ray of the sun sparks up our lives. That's exactly what you feel watching a tale of few skateboard expert teens of New York. Sometimes dreamy and sometimes realistic, this HBO TV show is a follow-up to the much famous Skate Kitchen (if you remember).
A story of a few young women who took on the big bad world and had to be tough enough to keep pushing off barriers and gain speed, alongside looking cool is synonymous with this. Just replace the indie characters with a foreign crew, and you get Betty!
The Great – Hulu
Indeed a delightful watch – this one's about Catherine, the empress of Russia. Don't try to match up to the accuracy of historical facts as you might be a tad disappointed if you try doing so. The treatment here differs for you – get a spiced up, juicy version of a king who went mad and an equally weird court, the mismatched marriage to a foreign aristocrat way back in the 1700s.
You would fall for the impeccable costumes of the monstrous king, and his empress is somewhat a learner who is an expert plotter too. Sometimes we almost correctly guessed the show's very end, yet can't stop ourselves from watching something like this. Besides the crisp dialogues, you would love the feisty Catherine, played by Elle Fanning.
Locke & Key– Netflix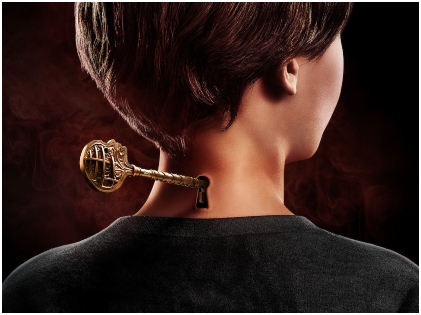 The pandemic was never thought of in the first place when Locke & Key first occurred. Even then, the binge-worthy show enjoyed a decent fan following and rehearsed in most of us to embrace the quarantine life (sans the dangers, though!). A perfect blend of a creepy murder mystery with the house décor and music, lighting, and photography bringing the chills, this one's not something you can miss!
Sometimes, the characters can get into your nerves, but do does mystery and suspense movies. Sometimes you've to know what to ignore and what to take back! And imagine a story without these so-called stupid things. Would you approve of that? But this one's ending had a good twist. Season 2 should happen, and we're awaiting that. The fact it's based on a comic book series, there's zero dearth of source material.
Emily in Paris – Netflix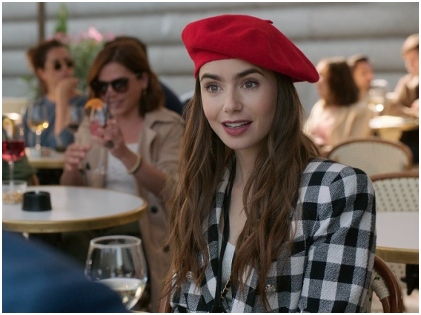 Not the best plot, but the Netflix show knew what it means to keep the audience engaged and entertained. The show fits the current day scenario pretty well. It explores the journey of a character who works in social media and how she 'misrepresents' the work, makes it hilarious. Despite being the present gen show, we bet even our parents will love this show! If you are yet to start watching this show, block your weekend and start the marathon. Trust us when we tell you that it would be worth it!
Irrespective of these shows making us laugh or cry, we are sure they are here to stay! So, do start binge-watching them if you have not already begun!